Premier League Predictions - 5th to 7th
Featured Writer
So, I have definitively decided who will make up the top four. If you're a betting man you might as well just bet on that make-up right now and win yourself a bundle. Or, if you haven't yet lost your sanity, you'll stay as far away from any betting shop when it comes to the 2012/13 Premier League season. I cannot remember there being a more open league in my lifetime.
I have made my, almost certainly wrong, predictions for the top four. Now it comes to the Europa League spots, which doesn't get any easier.
5th – Tottenham.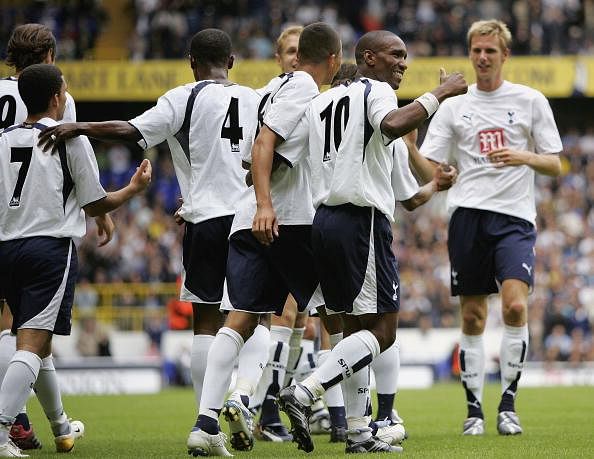 After the heartbreak of last year's capitulation from a seemingly unassailable lead in 3rd, Spurs will be desperate to go one better this year. The sacking of Harry Redknapp was met with surprise in many quarters. However, the appointment of Andre Villas-Boas is, in my humble opinion, a very shrewd one. It would be unfair to judge him from his time at Chelsea, his time at White Hart Lane will provide a much clearer indication of his managerial ability.
Spurs already play good football so they should not have too much trouble adapting to AVB's style of football. Their transfer activity has been limited, with Belgian defender Jan Vertonghen being the only major addition. This should not worry the Spurs faithful though, as they have a good squad already.
What will be a concern is the lack of strikers. The departures of Saha and Adebayor have left just Jermain Defoe in the forward ranks and they will be desperate to make a signing in this area before the start of the season. They have been linked with a host of names and their season will ride on how their inevitable signing adapts to life in the Premier League.
6th – Liverpool.
Things are starting to look brighter at Anfield after last season's disappointing campaign (no, I do not count winning the League Cup as a successful season). The arrival of the highly rated Brendan Rodgers has brought fresh hope that they will once again be competing among Europe's elite, not to mention playing football which is actually decent to watch.
The Andy Carroll situation is threatening to become an embarrassing saga for the club. It certainly isn't a good situation when you have to comprehend loaning out your British transfer record signing merely a year and a half after signing him. It is all a part of Rodgers's grand plan. He wants to get Liverpool playing like Swansea (oh how the mighty have fallen) and clearly doesn't see Carroll fitting into that system.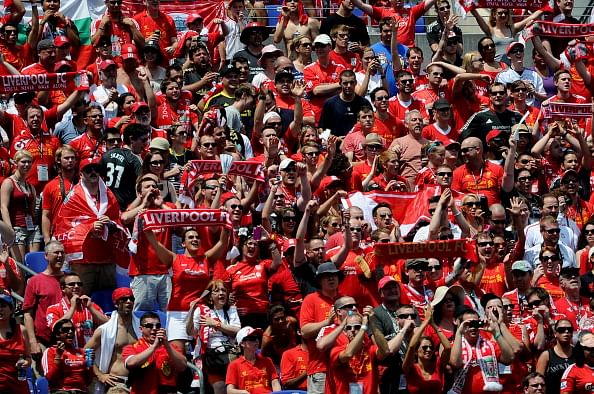 If Rodgers is given time, he could well return Liverpool to their glory days, but it will take time. I don't think Liverpool yet have the personnel to implement the passing game Rodgers wants and it will take time to assemble them. I would be very surprised to see them challenge any higher than 5th.
7th – Sunderland.
Many will be surprised by this selection. I don't blame them. I was very impressed by Newcastle last season and they would be the logical choice here. I'm sure many believe they could even overhaul Liverpool. However, I just doubt they have the depth to deal with a European campaign on top of the Premier League.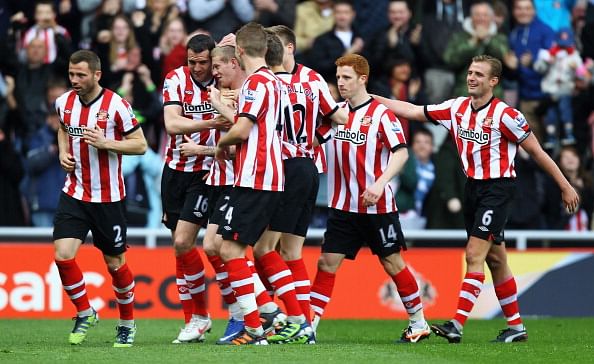 Sunderland have undergone something of a renaissance since Martin O'Neill took over last year. They have some exciting young midfielders and James McLean was a revelation in the second half of last season. An experienced back line should ensure they don't concede bucket loads and if they can sign a striker, they should be a major threat. If they don't, they will struggle to score enough goals and will make my prediction look very silly indeed.
QPR also came under consideration as they have made some solid signings and could spring a surprise if Mark Hughes can knit together his array of new players.