Indian tennis needs its own Gopichand
Featured Columnist
For a while now, we have been wondering when the next Leander Paes or Mahesh Bhupathi will hit the Indian tennis scene, or who will follow in Sania Mirza's footsteps and break through on the women's circuit. It looks like we have been asking the wrong questions all along. What we should be wondering is when Indian tennis will get its own Gopichand.
While the nation swayed side to side with each shuttle that Saina Nehwal hit across the net in London and celebrated with fervour Saina's achievements, India owes as much to Gopichand as it does to Saina for its first ever Olympic medal in badminton. Gopichand is one of those rare breeds in Indian sport – a former top player who has taken an active interest in the future of the sport, helping nurture young talent in the nation.
Gopichand has been India's most successful male badminton player since Prakash Padukone – winning the All England Club title in 1991 (badminton's equivalent of Wimbledon) and peaking at no. 5 in the rankings before injuries brought an end to his career. Since then, Gopichand has opened a coaching academy where many of India's top present and future badminton players train and is also India's national badminton coach.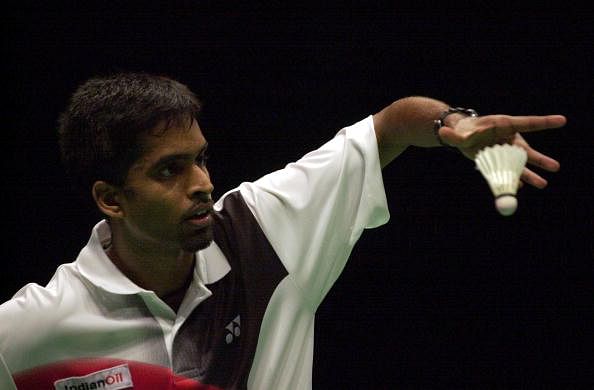 A coach can only be as good as his disciple. And while Saina is lucky to have Gopichand by her side, Gopichand is equally lucky to have the talented, hard working and determined Saina by his. Saina has been Gopichand's pet project, and with her, he has executed a plan that goes beyond the badminton court. Right from tactics to diet to fitness to weight, Gopichand has worked on Saina with a single goal in mind – an Olympic medal. That goal is now a reality and as Gopichand himself said, he now has to think of new goals for his life.
That new goal is not too difficult to envision. A gold medal for Saina in the 2016 Rio Games, and perhaps taking P. Kashyap and PV Sindhu to the next level. Indian badminton is fortunate to have Gopichand steering it. In contrast, India's most successful tennis players in the last few decades have stayed away from assuming a larger role in Indian tennis.
Neither Vijay Amritraj nor Ramesh Krishnan – India's only noteworthy tennis players in the late 1970s and 1980s – have taken a similar role in Indian tennis (though Amritraj did open his own tennis academy which has since closed). And it doesn't look like India's current crop of tennis veterans are ready to don the mantle either. Both Mahesh Bhupathi and Leander Paes are coming close to the end of their careers but it seems unlikley that either are ready to play the part. Paes will surely be India's Davis Cup captain/coach one day. But it's hard to mould a generation of champions if you're involved with them for just a few weeks every year.
Bhupathi already has his future set out through his sports and event management company Globosport. And both Bhupathi and Paes have their eyes set on the celluloid – with Bhupathi producing movies and Paes acting in them (obviously not in the same ones!!). And Sania Mirza will sooner or later settle down to nurture Shoaib Jr. and will not have time to focus on India's juniors.
What Anil Khanna and the rest of the Indian tennis administration need to do, is find their own Gopichand and hand over the reins to him. Until then, we shall continue to wander on the outer fringes of tennis, living perpetually in hope and looking back perpetually on what could have been.