Olympic Wrestling: Sushil Kumar ends India's Olympic campaign with a 'silver' lining
Contributor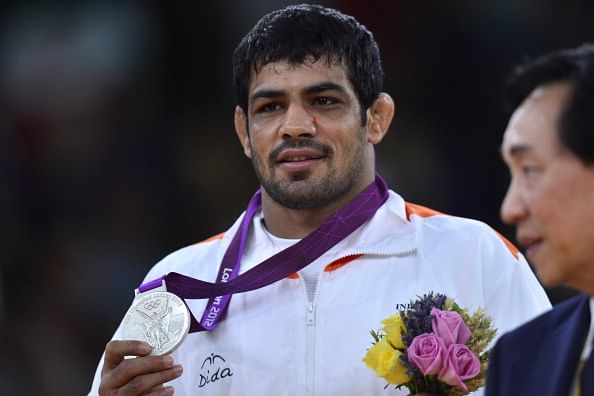 Sushil Kumar came agonisingly close to winning a gold medal for India but lost to Tatsuhiro Yonemitsu of Japan, 3-1, in the finals of the 66kg  Freestyle wrestling event at the London Olympics. Sushil Kumar, however, won a silver medal for India, becoming the first Indian athlete to win back to back Olympic medals after his bronze-winning effort at the Beijing Games.
Round 1
Both the wrestlers started cautiously, looking for an opportunity to record a takedown. Unfortunately, it was first blood to the Japanese as he went for Sushil's legs and took down the Indian for a solitary point. Yonemitsu managed to conserve his lead and won the round ultimately.
Round 2
As soon as the second round got underway, both wrestlers took to the aggressive route. Once again, it was Yonemitsu who struck first as he went for Sushil's legs again, in the process, lifting him up and slamming down for 3 points. Sushil fought back and took the Japanese down for a point. In the end, Yonemitsu did enough to win the round and in effect end the India's pursuit for that elusive gold medal.
Sushil Kumar may have succumbed to an agonising defeat but he did his whole country proud with a great display of athleticism  to reach all the way to the finals. Every cloud has a silver lining, for Sushil, it was a silver medal in the end. Well done, Sushil Kumar! You've made history! You were made the flag-bearer of the country and you carried the Indian flag all the way to the finals!