An Indian sports fan's best friend: Simulation games
Featured Columnist
For me, it all started with a video game. My love for basketball and sports in general.
Here is how most of our generation grew up on. We didn't get Sony Six and Ten Sports showing 6 NBA matches a week. We would have to stay up at ungodly hours to watch those late night matches, unlike having the ones aired at 8 or 9 AM these days. We also had something called a dialup connection, one where it took one month to download a demo of Tony Hawk Pro Skater 2 (28 mb). Watching a video online or downloading a torrent file were pipedreams which we didn't even see in our dreams.
Sometimes I still have nightmares about hearing that dialup tone.
Walking among throngs of sports fans, tapping them over the shoulder and saying "Did you see what Iverson did last night vs the Raptors?" And getting blank stares in return. Back then, we didn't have the internet. We grew up in isolated pockets. We didn't have a page on Facebook with 2 lac fans whom we could chat about the sport with.
_______________________________
These days, with the internet and Youtube, the magnitude of information available for those willing to search is stupendous. And it's often taken for granted. The whole world of sports knowledge is at your fingertips. All you have to do is keep searching for the right questions.
Here's a quote from Shiba Maggon echoing similar thoughts: "In my days I did not have any resources like the internet but I managed to gain all this knowledge. Nowadays if we Google any information it's easily available so why we don't do our homework and research and start understanding our responsibility?"
That's the thing, knowing what to look for. That's what often stops us from exerting ourselves to the fullest in learning about a game or a league.One of the best and fun ways to do so, is through Sports simulation games.
I played basketball long before I got around to watching it, on TV or online. I never had a coach. The only piece of coaching advice I ever received was "Shoot with your right, guide with your left." What pulled me in the game was, the video game, NBA Live 2003. With Jason Kidd on the cover. That was the start of my education of the game. Going through the freestyle tutorials. Watching and learning. And practicing.
More then the actual game, the most intriguing part was actually getting to manage a team. I got so addicted to the game while playing the Season and Manager modes, I ended up memorizing the team names, player names, their height, attributes, and a lot of other information about them which I never would have if I tried to learn them 'by heart'.
Going through training camps in the simulation mode gave me perspective on having training regimes which would add +1 to my speed, quickness, shooting skills etc. That's how I saw practice as, a process which would yield results in the future.
Making a decision with a potential future payoff releases a surge of Dopamine in our brains. That's why RPG games are so addictive and popular. Fantasy sports games are the same, only you can call yourself a cool fan instead of a RPG nerd.
I can't believe more parents haven't picked up on this.
Look people. You have a kid. You let him play a video game. What's the next thing he/she does if in love with that game:
And here's what happens if you play sports games. This is what I was obsessed with: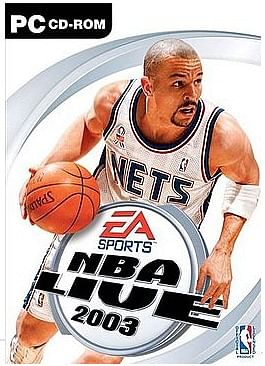 And this is where I ended up:
 I know this stuff upside down now. Literally.
I honestly attribute the beginning of all this to NBA Live 2003. And the basketball rim I installed in my backyard after spending a unhealthy amount of time obsessing over that game.
Even if you don't have a coach or a bunch of like minded fans to interact with, you have everything you need to learn and enjoy the sport better in your computers.
During off classes in my Sports Management course, we would wipe the whiteboard clean and start a fantasy manager game, auctioning off players. Yeah that was this year, but then these guys hadn't heard about the Fantasy Football game on Sportskeeda.
Here's something for football fans to sink their teeth into. Dive into manager mode, form your squad, put the pieces together and see if you can do a better job than Fergie. Sort of like FIFA's manager mode, but played against other humans and you get to compete for cool prizes.