"I've heard India plays football...Playing there would be some kind of a thrill..." - Hadji
Featured Columnist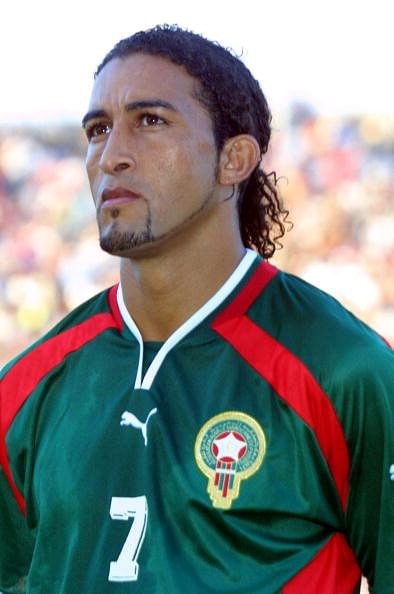 Former Moroccan World Cupper and 1998 African Player of Year, Moustapha Hadji was elated last month when he was contacted by organisers from India to play in the franchise-based Indian Professional League.
Hadji, who is currently in Doha as an assistant coach with Qatar's Umm Salal club, felt that it would be great playing in India.
"Jay Jay Okocha told me sometime back about an event in India. And someone also contacted me and asked me if would be interested to play in India," he said.
Late last month, IMG-Reliance had another round of discussion with the All India Football Federation top brass on the Indian Premier Leauge-style league. The league has been doing the rounds with the IMG-Reliance mooting an eight team franchise-based tournament with a marquee foreign player. But nothing concrete has come out thus far.
Hadji, 41, is one the living legends of African football. In 2010 World Cup, he was chosen as one of the brand ambassadors beside Abedi Pele, George Weah, and Roger Milla. But the former Morocco playmaker is best remembered for one of the most memorable goals in the 1998 World Cup at France.
"I've heard India plays football. And also know that they are doing well in the last two years or so. Barring this, I've very little idea about the game in India," he said.
"I know India is a big country and also heard a lot about Taj Mahal. Playing there would be some kind of a thrill, I'm sure," said the former attacking midfielder, who has played 63 matches for his country.
He first came to prominence at the 1994 World Cup in the USA. "It was the turning point for me," he explained. Then aged 22, Hadji had just completed a season in the second division with Nancy in French League, having decided 12 months earlier to pledge his allegiance to his native Morocco rather than his adopted homeland of France.
"The competition was too strong with Les Bleus and Morocco is always close to my heart. Though I'd made my career in France," he said.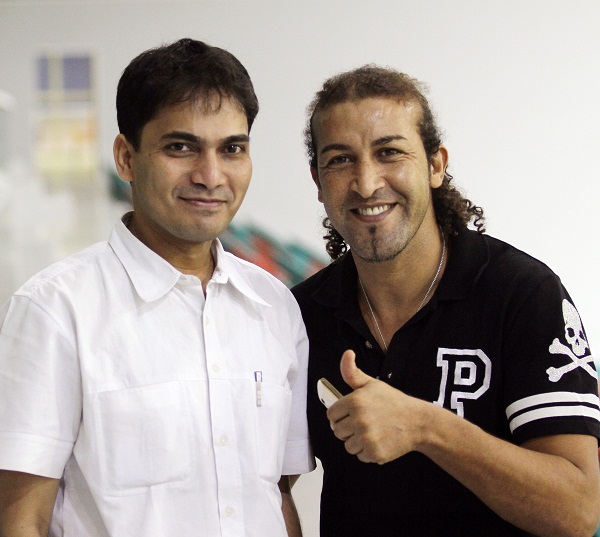 Hadji started his career in France where he grew up with his siblings who also later became footballers. He signed his first contract with AS Nancy (1991) as a 20-year-old after spending his first season as a youth player. After a five-year stint with Nancy, Hadji joined Sporting Lisbon and then Deportivo La Coruna.
But after an impressive 1998 World Cup, when he scored a memorable goal against Norway, the Moroccan became much sought after, especially after being named African Footballer of the Year in 1998.
He was signed a year later by Gordon Strachan for Coventry, where he was by joined by fellow Moroccan, Youssef Chippo, sparking a brief trend for City fans to wear the traditional Moroccan fez caps to games in their honour.
It was during his stint with Coventry City that he became well known in Britain. After Coventry got relegated in 2001, he joined rivals Aston Villa. But after only playing sporadically, scoring twice in the league against Southampton and Everton and once in the UEFA Cup against Varteks, he was released on a free transfer to Espanyol in Spain in 2004 where he remained until June 2004.