Newcastle United: The secret behind last season's success
When Alan Pardew was appointed as the manager of Newcastle United on the 9th of December, 2010 he was quoted saying "I've had a lot of texts from managers saying 'you must be mad going there'!" But Pardew justified his decision stating that "It's one of the top five clubs in England. It's a daunting prospect but something I couldn't turn down." Back then, Newcastle were languishing in the lower half of the table. However, true to his word, in under just a year and a half, Pardew successfully led Newcastle United to a 5th place finish in the Barclays Premier League 2011/12 season, finishing ahead of the likes of Chelsea, Liverpool and Everton and in the process won the Barclays Premier League manager of the season as well as the League Managers Association (LMA) Manager of the year awards.
However, when Pardew was first appointed as the manager, in a poll conducted by Sky Sports involving 40,000 fans on who should be the manager replacing Chris Hughton should be; Pardew received the backing of merely 5.5 % the voters. Resigned from Reading and Charlton, sacked by West Ham and Southampton – one could almost empathise with the concerns of the fans. So, what exactly changed at Newcastle United which propelled them towards success? Mike Ashley was still being the Mike Ashley of old, as he angered most sets of fans time and again, his latest in the long line of misdeeds being the sacking of Chris Hughton.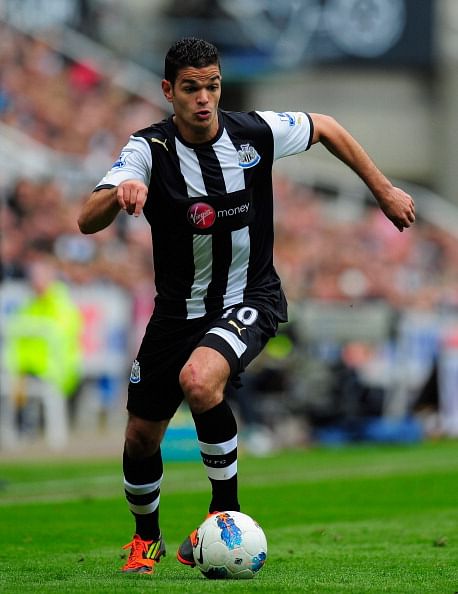 Interestingly, one important signing in the month of February 2010 has always gone unnoticed, and this particular signing has probably proved to be the missing piece in the Magpies puzzle. Graham Carr! In just the previous month, Carr signed an eight-year contract to extend his stay at Newcastle United. In case you were wondering, Graham Carr is not a player, but Newcastle United's chief scout. He has been colossally instrumental in helping Newcastle signing under-rated yet brilliant players from unexploited territories.
Carr, who has had almost 50 years of experience in professional football, has been behind the signings of Hatem Ben Arfa, Cheick Tiote, Yohan Cabaye, Papiss Cisse, Demba Ba and Sylvain Marveaux to name a few. Though Pardew has publicly stated that it has not been a planned process to sign French players, about two-third of their signings since Carr joined the club, and a staggering 8 of the 10 players signed so far since Pardew took over the reins at Newcastle have been French or francophone. Newcastle's recent signing Romain Amalfitano admitted that he was looking forward to joining the French Revolution primarily due to the strong Francophone presence at Tyneside, "The number of French players here already played a part for me in my decision. It is a great reassurance to know there is a group of French players and French-speaking players here."
This leaves us to try and decipher the reasons behind signing the players from Ligue 1 and other French players. The average wage for a player in France's top football league is around £32,000 whereas the average wage in the premier league is around £80,000. This works to the advantage of clubs like Newcastle United, who have a tight leash on their transfer budgets and a somewhat rigid wage structure. They can thus acquire talented individuals at absolute bargain prices which, as already has been proved, can be used to devastating effect!
Secondly, Newcastle United has a capacity of 52,381 whereas out of the 20 teams in Ligue 1, only Olympique de Marseille has a higher capacity. As Graham Carr puts it, "Playing in front of 52,000 in the Premier League is a real incentive to many. I mean I have been to certain French clubs this season – clubs at the top of the league over there – and they are probably going to be playing in the Champions League next year, yet I could name three or four players who would join Newcastle tomorrow." Such is the command that Newcastle now have over the French transfer market!
As far as to doubts over the players and their qualities are concerned – Didier Drogba, Eric Cantona, Nicolas Anelka, Robert Pires, Samir Nasri, etc. to name a few, all have been snapped up from Ligue 1 and needless to say, they have wreaked havoc in the Premier League. Cabaye and Ben Arfa have already shown glimpses of pure brilliance and are undoubtedly exceptional talents. Whether the new recruits Amalfitano, Bigirimana, Mehdi Abeid, Marveaux and Yven Moyo step up and make themselves count, remains to be seen.
As Mathieu Debuchy and Mapou Yanga-Mbiwa have already being identified as future targets, Newcastle United's French Revolution is definitely up and running successfully. With Carr and Pardew playing the roles of the likes of Voltaire, Montesquieu and Jean-Jacques Rousseau, whether this revolution's effects prove to be as influential and cause of a major upheaval in Europe as the one that occurred about 220 years ago is the question which could very well decide Newcastle United's future !