U19 World Cup: India prepares for a bigger battle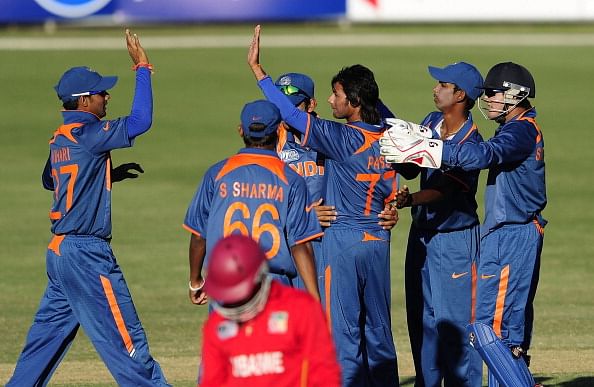 Come Thursday and India U-19 will play against minnows Papua New Guinea at Endeavour Park, Townsville, in what will be their last group match of the U-19 World Cup. However, the Indians would be seeing this game as a good preparatory match for the super league stage and look to get themselves into a nice shape before taking on the big-boys of the tournament.
In their second outing of this campaign, Malcom Lake tested their nerves and haunted them with his brilliant ton. The Indians had to literally shoo away the ghosts of the 1999 senior World Cup, in which Zimbabwe beat the India Seniors in the group stage and caused a huge upset. Although Kamal Passi, the new kid on the block seems to be  in good bowing form, the Indians will do well to tighten their catching skills on the field and so will the middle order look at getting into the groove by being amongst the runs.
If not for Passi's cameo (yes, it was his day) 24 runs (5 balls), India could have easily folded up for a less impressive score which would have proven to be detrimental. The middle and late order batsmen would be looking to sharpen their skills in making those quick 40s and maintaining a healthy run rate that needs to peak at the later stages of the batting innings, given that a big target needs to be set for the stronger teams in the Super league. It's about time that the unit starts to hold on to all the catches that come their way and even convert those half chances , if at all they dream about making it big in the later stages of the tournament.
Papua New Guinea is definitely not the team to be shrewdly studied under the microscope. At least their record in this World Cup suggests so. They have not yet been able to bat through their allotted 50 overs and their bowling seems to be in a spot of bother after having been butchered by the Windies in their previous match, who got to their target with a run rate in excess of ten runs per over.
The only factor that could probably go Papua New Guinea's way is that it's their third successive match at Endeavour Park in this tournament. They could definitely look at improving on their performances from the previous matches. The  weather is predicted to be warm and sunny for most part of the day. It remains to be seen if the Indians would give their bench some practice match, or just stick on to the good-old "winning-combination" formula.