Indian Cricket is dead: Why 2012 is different from 2002
Featured Writer
It was the best of times. It was the worst of times. It was a time when Indian cricket could see much further than it had previously in the past, standing on the shoulders of giants, to borrow Newton's famous ode to his mentors. For people like me – born in 1991 – Indian cricket was in an era where cool class and the raging fire of 'attitude' co-existed and created an incredible sporting spectacle. There was the promise of an unshackled future tempered by the sober acknowledgement of historical moment in our everyday lives, mirrored in our cricket. In many ways, Sourav Ganguly and Rahul Dravid – two polar opposites in their emotional approach to the game – epitomized the medley of forms that was Indian cricket's new constitution. Sachin could play the audacious uppercut and the straight-drive, executed in one smooth flourish with a perfectly straight trajectory, in consecutive balls. There were even times when Laxman lofted the ball or slogged a six over deep mid-wicket. It was a time, in other words, when Indian cricket had soul.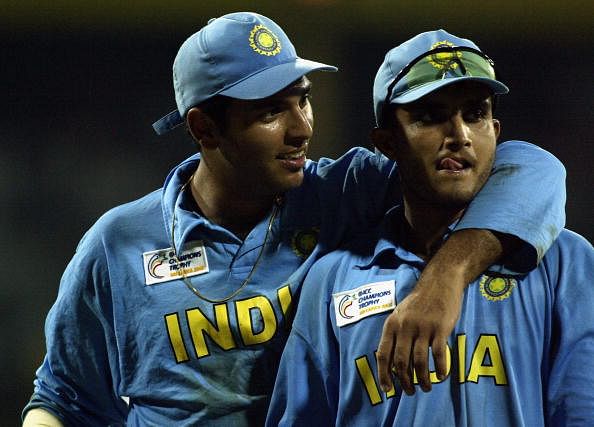 Much has been made of the Natwest Final at Lord's in 2002, and for good reason. A 20-year old and a 21-year old together did something that two decades of Indian cricket had not previously; they refused to succumb to pressure and chased down a seemingly impossible target, performances second to none in Indian ODI cricket history at that point of time. The iconic images of Yuvraj, Kaif and a shirtless Ganguly were about a certain spirit, a belief, a breathless promise that India – through its cricket – had finally arrived, and we, the privileged children of economic liberalization had somehow arrived with it. Of course, there were times when Indian cricket failed, and failed often. Australia remained the unconquered frontier. Our overseas travails were numerous and often. But there was the same promise in failure that there was in success. We might have berated the Indian team for its shortcomings and said – Nothing will ever come of the cricket team, nothing – but we did so with a certain affection, parents scolding a first-born; stern in purpose, but soft at heart.
There was a grandness of purpose – a journey that culminated with the World Cup win in 2011 – that no Indian sport had seen in half a century. The unshakeable belief of the conqueror was what distinguished the team from their predecessors. The 1983 team was not expected to win, they happened to do so. India went into the 2011 World Cup as favorites. Despite the success of ODIs, Test matches weren't boring. Gentle expectations and dogged rivalries provided much fodder for a future of nostalgia hearkening back to the 'glorious days of the 2000s'. Sehwag travelled to a land no Indian batsman had ever gone, and did so with casual irreverence at Multan and Chennai. Who can ever forget Australia's tour of India in 2001? Indian cricket rose and fell in constant opposition with each passing cricketing moment of the last decade – that is what made it so much fun to watch.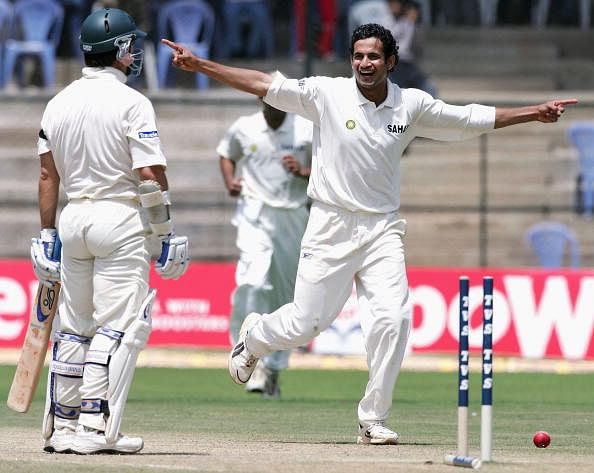 In 2004, we experienced in a deeply personal way that only sports could facilitate, the shadow lines that separated India from Pakistan. It was about more than cricket, and that is what made it so much about cricket. A young Gujarati Muslim from an impoverished family in a small town made it to the center of the cricket universe and immediately caught our imagination with his spirited play. It doesn't matter that Irfan Pathan, like all Indian fast bowlers, succumbed to the system; what matters is that he made it through and gave us an opportunity to once again appreciate the potential of cricket. Sports fans in India lament that India is a cricket crazy nation – some even deny it outright – but it is cricket that has uniquely captured and united a nation that historians will to this day hotly dispute the existence of. The potential of cricket to transform, uplift and enliven is something we watched and experience in our everyday life growing up. A recent novel by Sri Lankan writer Shehan Karunatilaka titled Chinaman best illustrates how life and society can be understood in terms of cricket and the narratives encompassing them all.
Indian cricket today is dead. Sachin may live on but his generation has passed. What has passed with it is not merely cricketing class, but the essence of Indian cricket, its soul-force, as Reggae artistes would say, that so endeared me to the game. The worst of Indian cricket has succeeded. Brands, money and politics have won. Cricket today is a heartless, soulless affair that chugs on like a goods train. Today we must watch cricket simply because we are expected to, because we are a cricket crazy nation, because there's Virender Sehwag, because we must be entertained. There is an imperative to watch cricket that was not there before. Cricket was to be sipped and savoured, not bottoms-upped and chugged. We can look back and wonder when it is that cricket died; we may not know. There is hope; in a country like India, there is always hope. Perhaps we will start enjoying our cricket once again. Perhaps people will get bored and stop watching, perhaps sponsors will pull out and the number of matches will decrease and cricket will once again become meaningful. Perhaps.
With the passing of Laxman and Dravid, let us not lament the loss of class and technique alone; the spirit and determination, the belief. There was something more. There was something more in those teams, in the Perth win, in the greatness at Eden Gardens in 2001, Sri Lanka in 2010, the series win in New Zealand, the hard fought draw in South Africa in 2010/11. Even in the two World Cup wins, you could feel it. What has passed is the identity of the team, the knowledge that cricket means something, that the players were fighting for something. Let us lament the loss of identity, the presence of a clearly understood 'centre' that was the team's biggest strength. Unfortunately, as the poet Yeats wrote in his poem "The Second Coming", things fall apart; the centre cannot hold. The centre has crumbled, and with it, Indian cricket has lost its meaning.