VVS Laxman – The memory architect
Featured Writer
My first memory of VVS Laxman isn't his epochal innings of 167 at Sydney, but the 95 he had scored at the ground which, along with SCG, would go on to become his own personal theatre – the Eden Gardens. This was the series when the ascendant and arrogant Australian team's bowling led by an 'out to prove a point' Shane Warne was bullied relentlessly by Sachin Tendulkar.  It was billed as the epic battle between the master and the wizard but turned out to be a complete annihilation of Warne's record and legacy in India. In Eden Gardens, before Tendulkar could continue his dominance over Warne and a McGrath-less bowling attack, a seemingly quiet Hyderabadi with a stunning array of strokes dazzled everyone with that innings of 95. Such was the magic of his stroke-play that despite the larger context of India's subjugation of Australia, this gem of an innings stayed in the memory. That's the way I would always want to remember VVS Laxman as – a memory architect.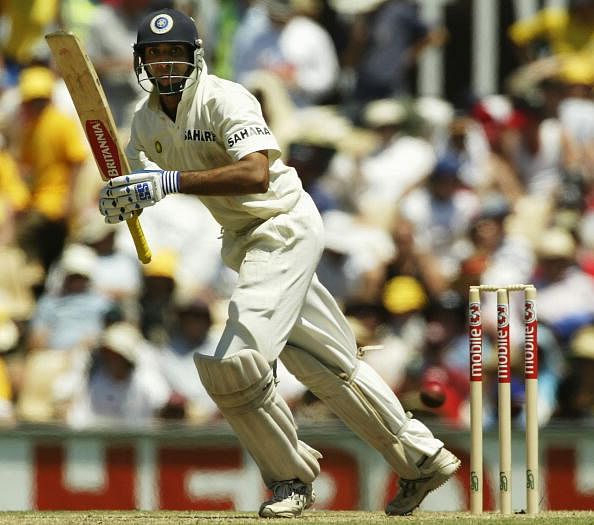 During the time when he was trying to cement his place in the Indian team, I reckon it must've been the most difficult thing to be in his position in the dressing room. For variety of reasons, and almost all of them very right, the places of Sachin Tendulkar, Rahul Dravid and Sourav Ganguly were indisputable in the team. And so, every time a player did well in the domestic cricket, he was assumed to be challenging Laxman's slot in the team. The only way Laxman could keep his place in the team was by creating innings which gave the viewers, selectors and his teammates long memories. The 167 he scored in Sydney was one such innings. The 130 he scored in Antigua was another. They were followed by several more throughout his career. But the innings all of us will forever remember is the 281 he scored at the Eden against the Australians. A lot has been written about it, so I won't repeat it here.
I believe he mastered the art of creating innings that were not only memorable because of the unbelievable strokes he played but also because they saved his team time and time again from many tight situations. The memory of us, the watching public, is tinged by those supple wrists and elegant, almost poetic, boundaries he scored, but I believe the memory that his teammates would have is of a man who bailed them out so many times in his illustrious 134 Test matches long career. In many ways, that's the memory he would forever cherish.
Perhaps fifty years down the line, statistically-minded historians will be perplexed by his record. An average of 45 during the 2000s indicates a very good batsman, but not a batsman who was great or even truly 'special'. They might look at his seventeen hundreds and say that that is no sign of greatness, because there were so many who scored more. They might even look at his records against England and South Africa and say that they weren't anywhere close to the kind of dominance he had over the Australians. And that's where the difference between history and memory would be obvious. While history largely records facts, memory embeds emotions, and there weren't many innings more emotional than the ones he played in Eden Gardens, in Mohali, in Sydney. Where many a great batsman of his era would be a statistician's delight, VVS would always be in the heart of a cricket romantic.
Today, he leaves behind a legacy that is hard to recreate. I wonder who amongst the current lot can give us the kind of memories VVS gave. With due respect to Virat Kohli and Suresh Raina, their innings have a tendency to fuse into one another. The one man who is capable of doing so, Rohit Sharma, is a perennial underachiever, unlike the man whose batting position he might one day inherit.
So long VVS, you were truly very very special because of the memories you gave us!