What impact will summer signings make in the premier league?
Football is undoubtedly the king of sports and Barclays Premier League is definitely the best football has to offer. For me, nothing can match the entertainment provided by the Barclays Premier League. In the offseason, nothing matches the entertainment provided by the major summer signings when they sign for your favourite clubs ( after dreaming about it for months). Having said that, here is a look at the major summer signings this season and how they will ply their trade :
(Note : Greater the number of stars, greater will their impact (Max stars = 5) )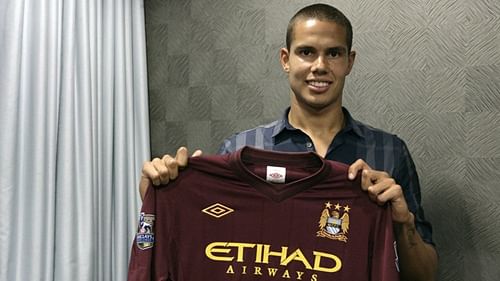 (1) Lukas Podolski : Lukas Podolski became Arsenal's first signing of the summer when he agreed a move to Emirates Stadium for £11.9m . Easily the best signing of the summer (great left foot, good speed, composure, movement and all the things you can think of), Podolski is a top quality player and is a real coup for Arsenal especially considering the exit of Robin Van Persie. He is just the kind of player Arsene Wenger introduces to greatness, a player who has experienced a few downfalls in his career. Arsenal are in dire need of a player of his capabilities and conversely, Podolski is in dire need of a top football club like Arsenal where he will enjoy his football under Wenger.
Lukas Podolski + Arsenal = 5 stars (Match made in heaven)
(2) Eden Hazard: Eden Hazard signed with Chelsea from Lille for £32m after the battle between premier league's elite for his services (and rightly so). At the young age of 21, he was the most talked-up young transfer prospect in Europe for a season, for a reason. He is explosive, sharp, tricky with great dribbling skills and he could spearhead Chelsea's drive towards the coveted EPL title. So, expect a pretty solid start to his long and glorious career at Chelsea (if the likes of Terry and Lampard allow him).
Eden Hazard + Chelsea = 4.6 stars
(3) Santi Cazorla: Santi Cazorla signed with Arsenal from Malaga for £15m after Malaga's financial problems. Now, he was probably the best midfielder outside Spain's top two dogs at Villarreal after which an excellent season at Malaga followed. He is technically great, has a good engine to back it up and a definite eye for goal (he scored more goals from midfield last year than any other La Liga player). The only difficulty he would face would be the physical demands of the EPL but I have a feeling he will cope well with that. Another one of Wenger's great signings, he is definitely more than capable of filling Arsenal's creative void and can create magic out of nothing.(Do I need to say more?).
Santi Cazorla + Arsenal = 4.5 stars
(4) Jack Rodwell: Jack Rodwell signed with Manchester City from Everton for £15m. This signing is basically a win win for everyone involved – Manchester City get an unpolished gem (money doesn't matter when Manchester city is involved) while Everton get some serious cash which they need. Rodwell is a young prospect with good versatility, strength and decent football ability to become an England regular in the future. Now, whether he can cope with the pressure is another matter but I personally think that he a future with the current champions and eventually over a period of time, his potential ability will make him a regular in the Manchester City and England Setup.
Jack Rodwell + Manchester City = 4.2 stars
(5) Gylfi Sigurdsson: Gylfi Sigurdsson signed with Tottenham from  Hoffenheim for £8m. The 22 year old Iceland international is the first recruit for new Spurs boss Andre Villas-Boas. He has got a decent shot on him, is a set piece specialist and a very creative midfielder. Given the likely departure of Luka Modric, this signing becomes very important for Spurs as it gives them an established Premier League player for a moderately low price. Sigurdsson will surely shine in his time at White Hart Lane and will definitely fill the void left by Luka Modric to some extent.
Luka Modric + Tottenham = 4 stars
(6) Jan Vertonghen : Jan Vertonghen signed with Tottenham Hotspur from Ajax for £9m after a lengthy transfer saga. He's dominant in the air, is decent technically and a pretty good defender who can shoot too when given the chance. Also, he is pretty young for a experienced defender and, crucially doesn't get injured. He will bring much needed stability to Tottenham although he will struggle a a bit in the early part of the season. But overall, I have a feeling he might just be the signing that helps Spurs mount a top four raid and challenge for some silverware.
Jan Vertonghen + Tottenham = 3.9 stars
(7)  Park ji sung : Park ji sung signed with Queens Park Rangers from Manchester United for £2m.At the age of 31, Park has finally found the place where he is the main man and he will relish that responsibility after his time at United and is a good move for both him and QPR. Park's move from United to QPR may look like a big dip in the standings. But, in this case, it's definitely a step forwards rather than backwards. His experience in the Premier League will be vital for QPR(don't feel the need to define his abilities after such long time in the premier league).
Park Ji Sung + QPR = 3.8 stars
(8) Shinji Kagawa : Shinji Kagawa signed with Manchester United from Borussia Dortmund for £12m.He is a very tricky customer, can dart and probe and always has an eye for goal. He is about to reach his peak, and plays in just the position that Manchester United really need. However, whether his definite moments of genius and great skill which he showed for Borussia Dortmund will dawn in the coming campaign is uncertain because it remains to be seen whether he can cope with the physical demands of the Barclays Premier League. I personally feel that he can and he will be good in United and have a decent debut season after a patchy start due to the physical nature of the premier league.
Shinji Kagawa + Manchester United = 3.7 stars
Quick rating of few other Transfers :
Oliver Giroud to Arsenal : 3.5 stars
Jose Bosingwa to QPR : 3.5 stars
Vernon Anita to Newcastle : 3.4 stars
Joe Allen to Liverpool : 3.3 stars
Fabio Borini to Liverpool : 3 stars
Oscar  to Chelsea : 3 stars
Rob Green to QPR : 3 stars
Marko Marin to Chelsea : 2.5 stars
Robin Van Persie (traitor!) to Manchester United : 1 star (expect a Berbatov)