The audience needs its hero
The theatre of sport requires its artists to embody a multitude of qualities. Talent, industry, an appetite for success. But just like a theatre artist, perhaps the greatest ability of a sportsman is to be able to always produce his best when it's most needed.  Finales must always be an improvement over rehearsals. Of all the attributes though, this one is the least tangible. It is not about technique, about the number of hours spent practicing, or about the ability to get along with fellow artists. This, concerns the mind. The ones who possess it are usually born with it. And they are rare commodities.
Usain Bolt's stupendous achievement of retaining his twin Olympic crowns (100 and 200 metres) is an outstanding example . He was hardly at his peak before the Olympics, finishing second to Yohan Blake in Jamaica. Bolt couldn't have done a lot different after that. He must have stuck to his usual training regimen, eaten what he usually eats, and slept the amount he usually does. Almost like a conjurer though, he managed to mesmerize when it mattered.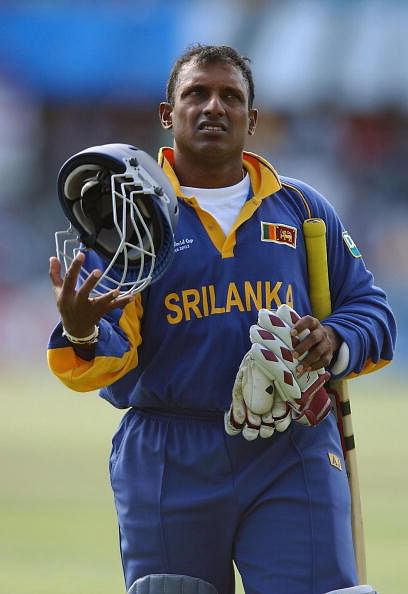 Are there similar personalities in cricket? Most definitely, though their impact in a team game could not have been as dramatic. Aravinda De Silva possessed a knack for owning the biggest of stages, the semi-final and final of the world cup in 1996 being his magnum opi. Brian Lara often managed to produce definitive innings when they were most needed. VVS Laxman for India has often played savior in test matches.
In modern times though, few have drawn on their sense of the dramatic more than Kevin Pietersen. Each of his great knocks has had a context to it, a story behind it. After an unpleasant parting with South Africa (the country of his birth) over the racial quota system, he scored 3 belligerent hundreds in his first series against them. In the English summer to follow, he played the kind of feisty yet aggressive innings that only he could have, to win England the Ashes.  In the Caribbean in 2010 England won their first major ICC event, the World T20. Unsurprisingly, KP's consistency was pivotal to their success, and it won him the Man-of-the-Tournament award. Now, with his latest test match hundred at Headingley to prove he is still the finest batsman in England, the man has yet again made us all sit up and take notice. Pietersen knows how to seize moments, and it makes him a prized cricketing asset, not just for his team, but more importantly for his fans. For what is sport without its viewers?
Michael Vaughan labeled him emotionally insecure some time back. That may be partly true, but he definitely does have the mental strength to make up for it. Cornered and isolated, partly owing to his cockiness, his response could not have been more sportsmanlike – a thrilling test match hundred.
The conundrum for the English selectors is whether Pietersen, with his misplaced arrogance, deserves a place in the England test side. To most, it is a question of choosing between individual talent and team dynamics.  But Kevin Pietersen is so much more than sheer talent. He has the ability to captivate his audience like few others, to transform a rambling drama into a thrilling climax.
They say a team is more than just a collection of individuals. Its camaraderie cannot be sacrificed for individual brilliance, which should justify his exclusion from the 3rd test against South Africa. Having said that, if ever this advice is not heeded, let it be now. For the sake of his audience, let the hero continue to own the grandest of stages.  This hero does have his own set of insecurities, and a certain snobbishness about him, but do we really have perfect heroes today?