United fans will surely want some Kagawa effect
Correspondent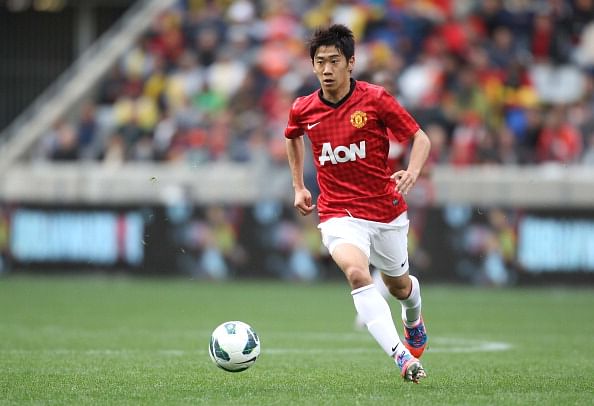 United fans will never want a season ending match which happened in the 2011-12 season. The Red Devils started last year with great promise. Bolton, Arsenal, Chelsea were all simply washed out by the heat of the 'red devils'. Though rivals City won the league title, it was an inconsistent performance for Man City throughout the season. Sometimes they were up in the league table and in the very next week they fell behind Man Utd. But things didn't go right for United from middle half of the league due to some unfortunate injuries and mostly after their defeat to City by a huge margin. But United have overcome these similar situations in the past and came back even stronger. In a similar way this time also, last April, United were firmly on their way to lift their 20th Premier League title with an 8 points advantage over their rival. And then, inexplicably, they let the lead slip through their hands and City destroyed their dream of winning the title, on the last day of the season on goal difference.
Mainly, midfield is the heart of United's attack and for so many years, some supremely talented midfielders joined the 'Theatre of Dreams'. Players like Cantona, Giggs, Beckham, Scholes, Butt, Neville, Veron, and Carrick have  not only taken the huge work load in the mid field but even scored so many goals for United for so long years. These legends never let United down. They made the game very easy for the frontline players. And that is the key behind United's success for so long years. Last season, Paul Scholes and Michael Carrick both put some extraordinary performances for the club. Coming back from retirement, signing a new 1 year contract, challenging his 'age', Scholes came as a savior for Man Utd. Though Carrick is also approaching to the end of his carrier for United but these two legends reminded us United's past glory.
But what will happen in this season? Will SAF allow Scholes to save United one more time? Seems that thing is not going to happen in this season. Then what will be the probable solution?? The answer is also in front of the United fans. Shinji Kagawa. United have completed the signing of this 23 years old Japanese playmaker from Borussia Dortmund and no doubt that he is going to be a player to watch out for in this season. He is a key addition for Man Utd this year for a position where United were lacking behind in the past couple of years. An exciting signing in this season, Kagawa is a goal scoring mid fielder. In the absence of Scholes, surely he will add the creative spark to the United midfield. Besides playing in the midfield, he is also capable of taking the position of a left winger. No doubt that all United fans are looking forward to see some Kagawa magic as he has done for his former club. Though he has already played some pre-season matches for Manchester United and also scored but his actual capabilities are going to check when he will play Man City, Chelsea, Arsenal etc.
At United, his partners will most probably Michael Carrick or Tom Cleverley in the midfield. And with Wayne Rooney, RVP, Danny Welbeck, Ashley Young and Antonio Valencia ahead of him, the attacking line-up is frightening indeed. No doubt that this season, all eyes will be on how he perform in the middle of 'theatre of dreams'. Will he able to retain United's past glory, will he help the fans to cheer "Glory Glory Man Utd"? We have to wait for one long day to get that answer. But for sure it will be an interesting season lying ahead for Kagawa and for all United fans.