VVS laxman: An ordinary man with extraordinary talent
Every ordinary batsman feels comfortable on fresh batting pitches and finds it difficult to play on worn-out pitches. In 1996, India was playing against the Proteas in Ahmedabad when all the batsmen scored less than fifty runs and were busy criticising the pitch. India produced an extraordinary talent and VVS Laxman made his debut and scored a fifty in the second innings to gift the Indian team a win on a completely worn-out 4th innings pitch.
This was just the start for the classy wristy batsman who batted in such an easy and effortless manner. This strong willed man did not have power but his timing of hitting the stroke is something even the greatest legends of world didn't have. Usually a batsman prefers to play better in his home country more rather than abroad. Laxman was, I feel born to show the Aussies , "Look you wanted competition, get my wicket and show."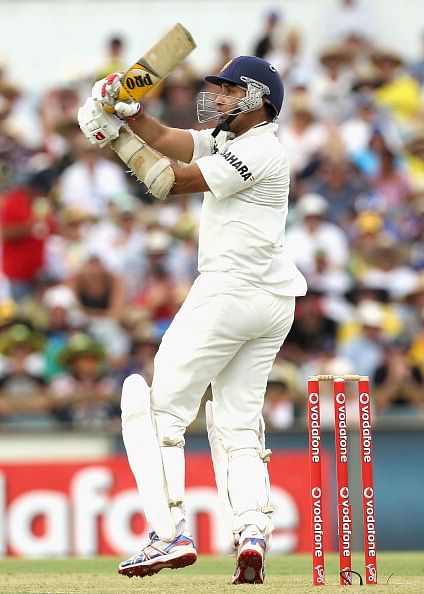 Laxman seemed to be in love with Australia with 6 of his 17 centuries coming against Australia. Even if we look at his average against all the test playing nations, his average against Australia is higher than against the likes of Bangladesh, West Indies and Zimbabwe.
He had a habbit of stitching his names on all the world famous grounds he played in, be it the famous Eden Gardens or SCG or Durban or Mumbai.
He seemed to always defy the impossible. Now just imagine the deadly pitch of Feroz Shah Kotla. This guy scored a massive double century there against Ausralia. And the best thing about him is he didn't care who was at the other end, he always seemed to take pressure on himself. He has made huge partnerships not only with the likes of Tendulkar and Dravid but also saved India from miserable conditions by building partnerships with the likes of Pragyan Ojha and Ishant Sharma and won those test matches for India.
Australia must be celebrating today as he was the one who stole a dozen of victories from them; the most recent and memorable one being his partnership with Pragyan Ojha chasing 216 when India was 124-8, he scored 73 of 79 balls not out winning India the match with a lone wicket. The second highest score of the match being just 38. His main ability was turning around the momentum in second innings.
Even though he has brought India out from many disastrous occasions he is still not counted as great as the likes of Sachin, Dravid and Ganguly. He is still regarded as a true gentleman and a guy who will surely turn around the match. This statement from Steve Waugh sums it up as he says " If you get Dravid out, great , if you get Sachin out brilliant but if get laxman out, it's a miracle."