Bollywood foray into Indian football?
Intern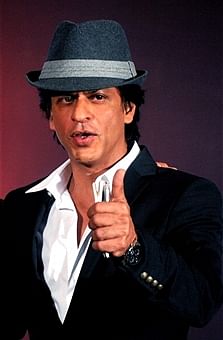 Is Indian football finally presenting any hopes of resurgence? With Shahrukh Khan's proposed acquisition of shares at Dempo, one might just be eased into believing so. The Goa based football club has long been in touch with the actor who seems set to extend his foray into the sporting household. Even as the deal is still quite far from imminence, it resonates with a sense of positivity. Hasn't Indian football sulked enough already – albeit vicariously? Indian Football enterprises have been running on choked returns and a discouragingly sparse fan following, and Khan's alleged interest in Dempo could endow an indisposed Indian football with a new lease of life.
Despite the lull, global football has gathered interest quite steadily. As of 2011, there are an estimated 121 million football viewers in the country – given India's emerging economy, the humongous population and growing interest in football. Manchester United and FC Barcelona are about to set up training academies, with that, football could well become as oriental as karaoke and outsourcing.
The current scheme of things also indicates the steadfast faith in star power. Indian football has hit the shallow waters and anchored itself into despair and Khan's intervention is expected to inject commercialism more than belief for it to set sail again. Can Khan – given the brand that he is – save Indian football? For our credentials as a footballing nation are humble, at best. A lowly 163 on FIFA's ranking speaks for itself.
The biggest crisis seems to be the poor management skills. Most of the elite football clubs in the country are run by corporate houses while the owners have been more than willing to splurge cash to keep their teams on board. However, minimal dividends and even less impressive standard(s) of football have been singing the deterring blues. Not a single I-League club is close to breaking even. That was precisely why JCT FC and Mahindra United were dissolved. When the plights of commercially unfit teams are trodden, it directly affects the talent pool.
It is now understandable why Bharti Airtel has retreated from its claims to develop the sport in India. The telecom players are now promoting the game in an economically dormant Africa, for their returns are far more substantial. AIFF should act promptly to encapsulate commercial elements into association football. Not only will it bolster the economy of commercially unfit clubs, it will also provide enough thrust to heighten the quality of football.
The non-existence of a fan base is also an area of concern. A large part of the football community in India only follows our out-of-league European counterparts. And the low attendance for the I-League matches packs a severe blow to the revenue.
Football fans in India have grown very accustomed to the Western ways. The development of Indian football as a culture is in a very nascent stage. On comparison, no club in India owns a stadium! And not many clubs are bred as commercial entities. This explains why the I-League teams find it quite impossible to land a sponsor, and shockingly enough, the I-League finds itself without a title sponsor.
The football business is not an easy venture. It requires immaculate marketing and appeal. In a nation that wouldn't dare to look beyond Cricket and the glamorous realms of European football, it is even more difficult. Khan's intervention could just about raise the profile of Indian football collectively. In the event of Khan acquiring shares at Dempo, commercials and sponsorships would seep into Indian football and offer better scope for marketing.
If Indian football is looking forward to taking that plunge into the sea of change, it is the right time. Khan's involvement may not have been cemented, but if it does materialize, Indian football is bound to climb up the financial ladder, and that buzz might just be enough to catapult the much awaited overhaul.