The Great Indian Circus - Indian Cricket Team selections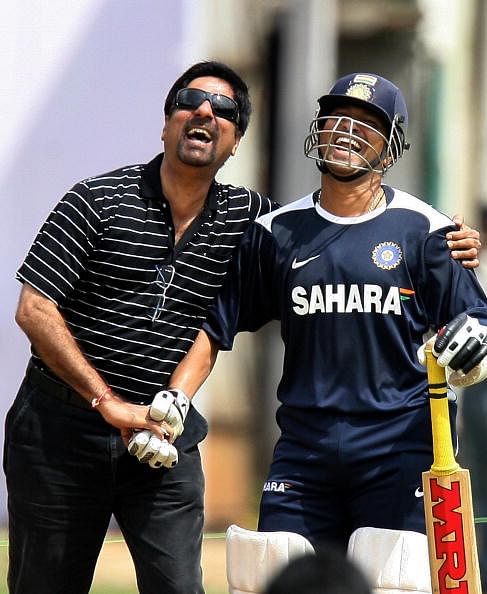 It's been 10 days since the Indian selectors announced three India squads. In the interim, a legend has retired & one on the cusp of being a legend has been shown the door by selectors of his adopted country. Such is the pace of modern day game. However, it's hard to fathom some of the selections made by Kris Srikanth and his gang. Three squads were selected, so let's start with the selection of the Test squad first.
Out of the 15 selected for the two test series against New Zealand, two selections which raised eyebrows were that of Piyush Chawla & Ishant Sharma. One wonders what these two cricketers have done in the last six months to deserve a place in the Test squad. Ishant Sharma ,who missed the IPL due to ankle surgery, is coming back without having a decent number of overs under his belt in a match situation. As a matter of fact, he will hardly get an opportunity before the first test to try out his match fitness. It seems the selectors have not learnt the lesson from that injury plagued tour of England last summer. Piyush Chawla gets another chance mostly due to the game of musical chairs that an Indian spinner has to go through, post the retirement of Anil Kumble, than on the premise of his performance in the last domestic season. His selection also poses another serious question – is the spinning cupboard that barren? Perhaps, yes. Besides these two, the selection of Suresh Raina is surprising. He sneaked back into the test squad more because of the failure of Rohit Sharma in West Indies and in Srilanka. However, what goes in Raina's favour is that he got himself into some decent form during the recently concluded ODI series in Sri Lanka.
The most important moment came on 18th August when VVS Laxman announced his retirement from international cricket with immediate effect and this coming after being selected for the series against the Black Caps. What transpired between the announcement of the Indian squad and his retirement is something we might never know, but it certainly came as a bolt from the blue for the selectors. What is even more surprising is that a 32 year old has been selected as a replacement for a 37 year old, who incidentally has retired to make way for younger players.
Coming to the selection of the squad for the T20 World Cup, 10 of the 15 selected have picked themselves on the basis of recent form, however, it's the selection of Rohit Sharma, L Balaji, Harbhajan Singh and Piyush Chawla (again) that is most surprising. Rohit had a horrid tour to Sri Lanka so one wonders what his purpose is in the squad. Balaji to me looks more of a gamble but if the selectors wanted to gamble than why not gamble on youth in the form of Umesh Yadav. Harbhajan Singh's inclusion means selectors have preferred experience over variety that a left-armer would provide, otherwise I haven't read or heard that Harbhajan has set the county circuit on fire. Piyush Chawla – unless he is some sort of a lucky charm and a world cup specialist, I don't find any reason for him to be in that World T20 squad. But if selectors were to pick a lucky charm, shouldn't S Sreesanth be in the squad too? One selection which made headlines was that of Yuvraj Singh. The man of the tournament in the 2011 ODI World Cup has gone through the toughest phase of his life and it's great to see his name back on the team sheet. Let's hope that this particular selection works well for us and the whole of India will be praying for that to happen.
In the India 'A' squad selected for the tour of New Zealand, it's the non-selection of couple of players which was as surprising as the selection of a few. Unless Wriddhiman Saha,who is kept on stand-by in case Dhoni is injured during the T20 World Cup, there was no reason for not selecting Saha in the "A" squad. Parvinder Awana and Robin Bist would be wondering where they went wrong on the tour to West Indies when they got to display their skills in only one match. Abhinav Mukund would consider himself lucky to be rewarded with the captaincy after the tour of West Indies where he scored runs at an average of less than 8 per innings. On the positive side, it's good to see the likes of Unmukt Chand, Ashok Menaria, Ambati Rayudu (for the first time in a representative side of BCCI post his fling with ICL) &  Suryakumar Yadav in the squad. Perhaps one to miss out was Praveen Kumar, who should have got a work out on this tour much like Vinay Kumar has.
One noticeable aspect of all three selections is the scarcity of match-winning bowlers. Let's hope the BCCI use their resources to resurrect that barren cupboard or else India will struggle to win test matches overseas.
Tribute to VVS Laxman
How can one sign off without a word or two for the Very Very Special Laxman. He was an entertainer in his own right, a man for the crisis, a man who had a top class record against top class test playing nations & a man who used his willow as a paint brush to paint the cricket field,which was his canvas. I distinctly remember his debut at Motera against the South Africans for I had the privilege as a junior cricketer then, to bowl to him in the nets and give him a few throw downs before his debut test match, where he went on to score a fighting second innings half century against the likes of Allan Donald & co. A special talent had arrived that day, who later went on to entertain millions of fans, in a career spanning more than 15 years. VVS Laxman, will be a legend forever.