Silence - Guru Gary's art of war!
Featured Writer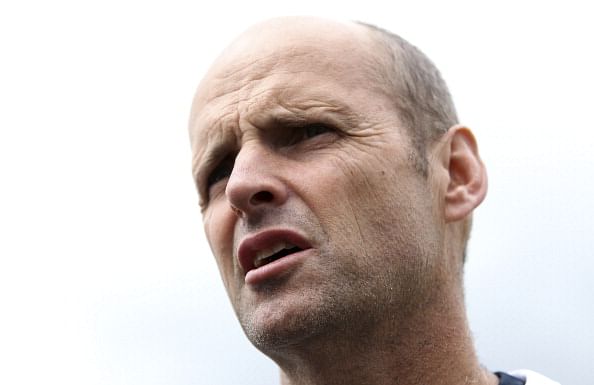 "At this rate Gary Kirsten could take over Zimbabwe and make them the best Test team in the world…."
A social media update that could very well turn true. As I watched the English lose their number one status to the Proteas, the Indian inside me felt the solace of revenge. Though I am not a big fan of the South Africans, still, like all Indian cricket fans, Gary Kirsten holds a special place in my heart.
After years of being really good, finally South Africa has achieved something to cheer about. They have no doubt been the most unfortunate team in world cricket and have carried around the tag of "Chokers" since 1992. Even as when Graeme Swann and Matt Prior took on Kallis and Tahir, I felt South Africa might mess it up yet again. Thankfully, they didn't. They are the worthy holders of the numero uno status and there's no reason why they can't continue their perch on the top in the future.
My point however, is not how good their bowling or batting is. They always had a strong team. With the likes of Alan Donald, Shaun Pollock, Daryl Cullinan, Jonty Rhodes and Lance Klusener, there has never been any dearth of talent in the Proteas' ranks. Even their coaching staff was high profile. The late Bob Woolmer made revolutionary changes in the game of cricket, leave alone the team. Still something led the Proteas to misfire at THE opportune moments.
So what changed now?
For me, it's Gary Kirsten. If I am asked to describe Gary Kirsten in one word, it would be – industrious. Seldom do we come across a coach who's so diligent and honest about his work. My first memory of Gary Kirsten was in the 1996 World Cup when he scored 188 against a meek UAE side. He followed it up very quickly with a hundred at the Eden Gardens in a Test match against India. It was one of the least interesting partnership ever, with both Kirsten and Andrew Hudson grafting on a "dead as a dodo" Eden pitch. They batted the whole day leaving the spectators more tired and frustrated than the Indian players.
I can't recollect any other innings from Kirsten because he was always overshadowed by either a fiery Alan Donald spell or some Jonty Rhodes exploits on the park. He will perhaps not even make it to his country's all-time best list but his stats tell you about his impact on the South African team. That's Gary Kirsten for you – silent yet effective. He keeps it real and relies more on method than talent. His approach is simple and that's what makes him arguably the best coach in the world today.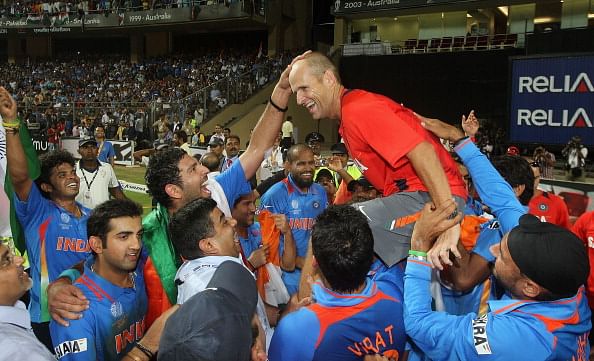 When he was appointed as the Indian coach, most questioned his credentials and the rest gave a "let's see what he does" smile. The apprehension was natural because he walked in to a mega hit soap opera called Indian Cricket after the exit of a high profile so called "cricket scientist", who hogged more attention than any film star or politician. No one expected him to work wonders as he had a delicate situation and a few egos to handle. But that's where he worked his magic. He chose silence as his weapon and vanished behind the curtains to pull the correct strings.
Since he never enjoyed star status during his playing days, he handled our superstars and their tantrums with ease and blended in as a friend. He worked harder than the players in the nets and laid down the blue print for success. His relentless throw downs to Sachin Tendulkar and his "don't quit now" dossier to a struggling Yuvraj Singh have already become a part of Indian cricket's folklore. He backed bits and pieces players like Munaf Patel, R. Ashwin and Suresh Raina, collaborated brilliantly with MS Dhoni and forged a team that scaled new heights in both Tests and limited overs cricket. During his tenure, India won more than they lost but the coach rarely made any headlines. He hardly talked, scarcely appeared in front of the camera and never took any credit. The India T-shirt clad expressionless face was all that one would get from Gary.
With the Proteas, his job is a tad easier. A new ball attack of Steyn, Philander and Morkel is far more comforting than the VKs and PKs of India but as we saw nothing has changed with the man or his art of war. He proved the worth of silence again this weekend. While all the air time and news prints were devoted to VVS Laxman and Robin van Persie, the bald genius quietly worked his way up to the zenith of Test cricket.