Live stream of US Open tennis to be available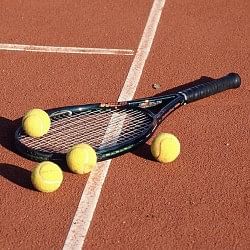 New Delhi, Aug 24 - Tennis fans can now see the US Open on internet as iStream.com has entered into a partnership with Ten Sports to live stream the season's last Grand Slam.
Tennis fans can log onto http://www.iStream.com/us-open-2012/ to watch the matches. Apart from hosting the matches live, iStream.com will top up the excitement with live-chat among fans via inbuilt social media elements.
Viewers can also catch highlights of the matches and not-to-miss moments of the tournament. Moreover, iStream.com will host the schedule, team statistics, player profiles.
The first session telecast of the US Open will start from 8:30 p.m. IST. Live telecast of the evening session starts 4:30 a.m. to 8:30 a.m.