News - Kelly Kelly Note, Lesnar vs Undertaker match on the cards and more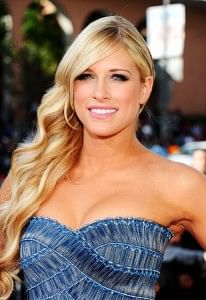 - Top 5 Moments of Attitude Era: WWE.COM has posted a list of the 25 moments that defined the Attitude Era. Here are the Top 5:
Steve Austin coining the phrase "Austin 3:16″ at the "King of the Ring" in 1996 topped the list, followed by the formation of the original D-X (HBK, Triple H, Rick Rude and Chyna), The Undertaker – Mankind "Hell In A Cell" match at "King of the Ring" in 1998 and the Mike Tyson – Steve Austin confrontation on RAW in 1998. Bret Hart "snapping" on RAW in 1997 rounded out the top 5.
- Kelly Kelly News: Kelly Kelly noted on her Twitter that she has been shooting for her upcoming calendar this week. Check Out the Photo Here.
- Ryabck's Interesting Note: Both Ryback and Sheamus are currently involved in television winning streaks in WWE. The streaks include both the weekly WWE programs as well as pay-per-view matches. Ryback has won 25 consecutive television matches. World Heavyweight Champion Sheamus has 14 straight television wins.
- Lesnar vs Undertaker?: F4WOnline reports that parts of the Brock Lesnar vs. Triple H feud, especially the fallout from SummerSlam, have been done to set up The Undertaker vs. Brock Lesnar if needed for WrestleMania 29.
- Hulk Hogan Returns: For those who missed Impact Wrestling (23 August 2012), Hulk Hogan made his return to TNA as "Hollywood Hogan." He was involved in a backstage segment and offered support to Sting against Aces & Eights. He was featured in the backstage segment due to lack of mobility stemming from his latest back surgery.
- John Cena Innterrupts CM Punk at NXT:
Published with permission from The WWE Gang.