Famous transfer deadline day sagas
Correspondent
The transfer window was made a compulsory component of the Premier League from the 2002-03 season onwards, and the summer (Aug 31) and winter (Jan 31) transfer deadlines have witnessed some frantic activity which would make stock exchanges proud. The Deadline Day has always thrown up lucrative deals and controversial swoops in the past. The players try to raise their wages by mulling over an exit, or looking for a club that pays them what they want, or simply to win silverware. Their agents try to pry out deals that best serve the needs of their clients and themselves. The clubs use their scouts to snap up young prodigies for the future, or buy asset players to build their team around, or make last-minute panic-buys to bolster their squads.
This time around, most of the deals likely to be made this Friday will be loan moves or cut-price deals based on whatever weaknesses the clubs have assessed from the opening two Premier League weekends. As the clock ticks down again to 2300 hours (GMT) this Friday, and the Premier League fax machines get their bi-annual workout, we look back at some of the dramatic big deals that were sealed on the final day of the transfer window in seasons past.
Wayne Rooney (Everton to Manchester United) 31 Aug 2004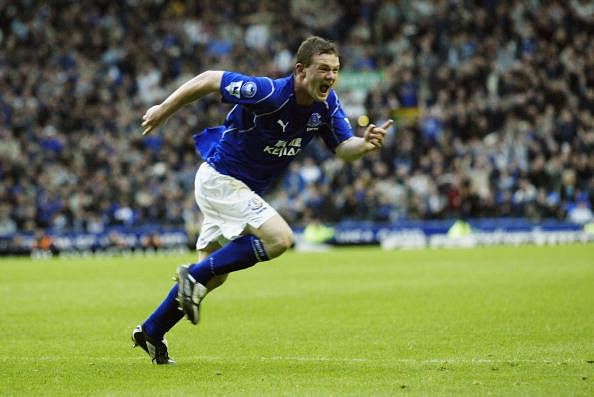 The moment he had curled in a 90th minute screamer at Goodison Park to end the 30-match invincible run of Arsenal, Wayne Mark Rooney knew that his life would never be the same again. The 16-year old Merseysider went on to score 15 league goals in 2 seasons, and at Euro 2004, he became England's youngest scorer. Wazza then completed the move of his dreams to Old Trafford for £25.6m, after Newcastle's ambitious bid had fallen well short, setting a transfer record for a teenager. A Champions League hattrick against Fenerbache on his debut catapulted him to immediate stardom among the United fans. 253 games and 129 Premier League goals later, Rooney is one of the leading strikers in Europe and has already won three League titles, a League Cup and the Champions League.
Ashley Cole (Arsenal to Chelsea) 31 Aug 2006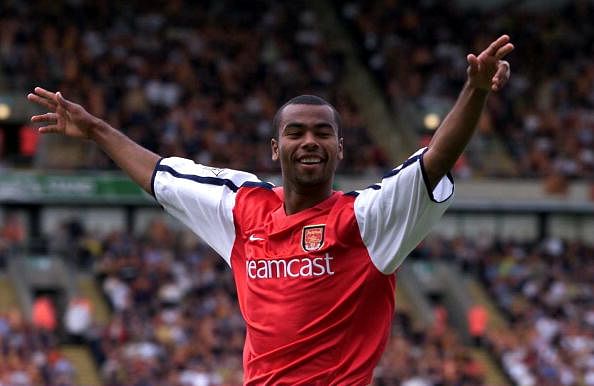 One of the most shady deals ever made, the left-back  shocked Gunners fans after he was controversially tapped up by their London rivals Chelsea. Arsenal felt betrayed after Cole and Roman Abramovich had been spotted at a restaurant in 2005. But Cole had been reportedly livid that Arsenal refused to bridge the £5,000 gap after his £60,000-a-week wage demand. So he simply moved to Stamford Bridge for a £5 million deal while William Gallas travelled in the opposite direction. The move to West London has proved beneficial for Cole as he has won a Premier League, four FA Cups, a League Cup and  now a Champions League, while Gallas ended his Arsenal career trophyless.
Carlos Tevez & Javier Mascherano (Corinthians to West Ham) 31 Aug 2006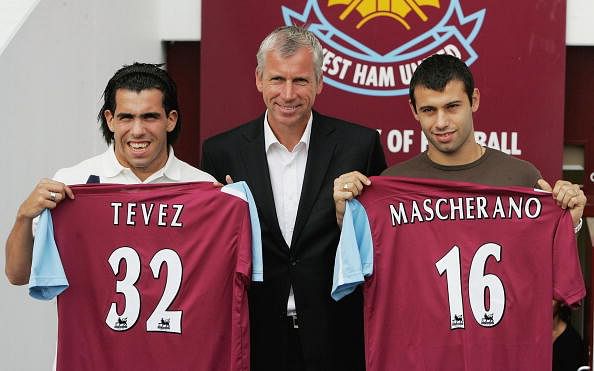 In a deal that baffled most football fans across the world and had been the subject of much interrogation due to third party ownership, the Hammers landed the Argentina World Cup stars Carlos Tevez and Javier Mascherano. A deal that even manager Alan Pardew was unaware of was also the subject of a court case. Tevez became an Upton Park icon after he miraculously kept them afloat on the last day of the 2006-07 season. He scored the only goal at Old Trafford which somewhat marred United's title celebrations while securing another season of Premiership football for West Ham. Sheffield United felt they were hard done by the questionable ownership of Tevez and were eventually paid a hefty compensation of £30m. Believe it or not, the future Liverpool and Barcelona medio Javier Mascherano failed to make the Hammers' first-team during his stay.
Marouane Fellaini (Standard Liege to Everton) 31 Aug 2008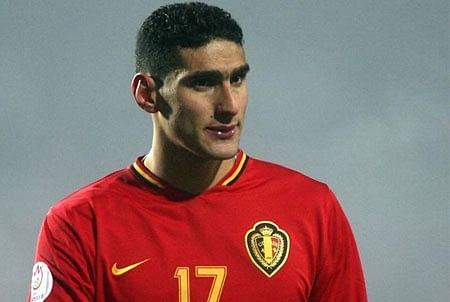 One of the trump cards that have defined David Moyes' managerial career at Everton is the signing of this Belgian playmaker. The afro-haired Fellaini turned down offers from Real Madrid, Manchester United and Bayern Munich to accept a club record fee of £15m only an hour before the transfer window closed. Since then, he has marshalled the Toffees' midfield and initiated numerous attacks, often doubling up as a second striker. Doubters can take a look at the video of his commanding performance against Manchester United this season. Fellaini has developed quite a fan following for his afro hairdo and aggressive play.
Robinho (Real Madrid to Manchester City) 1 Sept 2008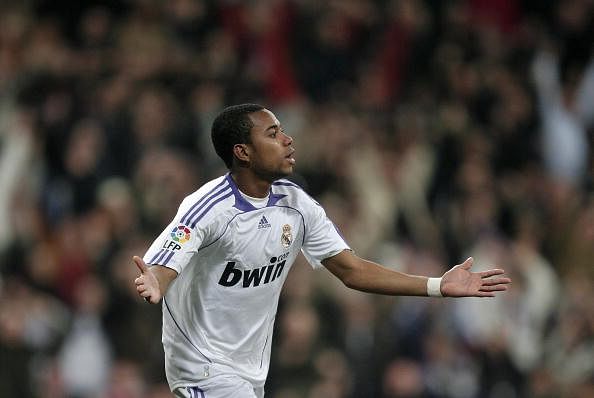 That same day, the Al Nahyans of the Abu Dhabi royal family took control of Manchester City and immediately signaled their intentions by outmuscling Chelsea in the pursuit of Robinho. A deal of 32.5 million pounds was agreed on deadline day and penned on Sept 1. Robinho had actually preferred Chelsea, but City's offer proved unputdownable. This marked the beginning of a new era at Eastlands. The Brazillian boy wonder struck 14 goals that season in England to finish as City's top scorer. Plagued by injury and a dip in form in the next season, he exited England permanently in 2010 to join AC Milan. Another 14 league goals this time helped the Rossoneri scoop up the Serie A crown.
Andrei Arshavin (Zenit St. Petersburg to Arsenal) 2 Feb 2009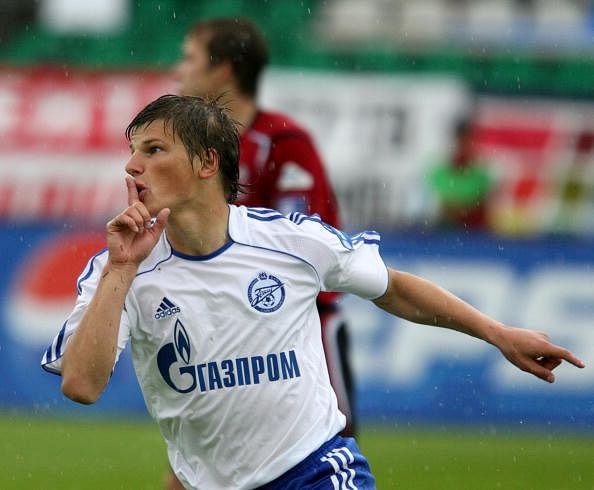 Russia and Arshavin had a glorious 2008 during which Zenit won the UEFA Cup and Russia reached the Euro semis. Noteworthy was their skittling of England in the qualifiers and the 3-0 blanking of Netherlands in the Quarters. Arshavin expectly pined for a move to a big club, but deals with Real, Barca, Juventus and Milan came a cropper. Arshavin had moved into London Colney for a move to the Emirates, but a sufficient bid from Arsenal came only in at the eleventh hour on the final day. In further drama, payment of compensation, passing of a medical and a huge snowstorm held up the deal. Eventually, things fell in place the next morning and Arshavin became a Gunner. The £13.5m switch had an immediate impact. He made history that April by becoming the first player in over 60 years to score 4 goals in a league encounter at Anfield in a scintillating 4-4 draw.
Dimitar Berbatov (Tottenham to Manchester United) 31 Aug 2009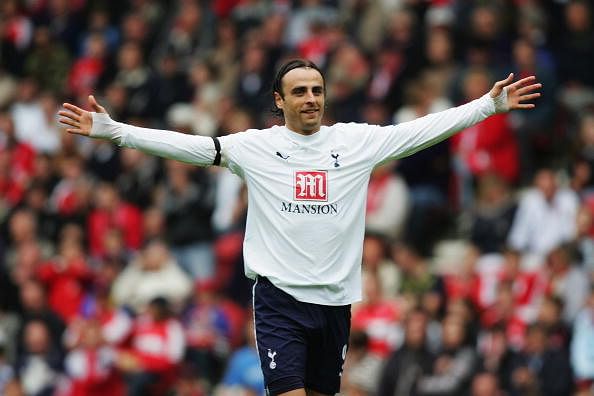 Berbatov moved to Manchester from North London after Sir Alex simply refused to quit pursuing this former Leverkusen marksman until the final hour of the deadline. Spurs had entertained an offer from City, but Berbatov said he would have never moved to Eastlands. Berbatov joined the holy trinity of Rooney-Ronaldo-Tevez to help United complete another hattrick of league titles, thereby equalling Liverpool's record of 18. The man who arrived at Spurs for £10.9m upped his value after an eye-catching couple of seasons which saw him score 27 league goals in 70 appearances. At United, he has been constantly ignored despite scalping 48 goals in 108 league matches. However, many Red Devils fans feel that the £30m paid by the Glazers was a penny too many.
Rafael van der Vaart (Real Madrid to Tottenham) 31 Aug 2010
By taking the Oranje to the WC Final in South Africa, van der Vaart was one of the sought after men in European football. Having not found favour with Real coach Manuel Pelligrini since 2009, it was only the collective departure of Dutch mates Sneijder, Robben and Huntelaar that kept him at the Bernabeu. However, a post-WC £18m move to Bayern collapsed and perhaps the desperate need for a move plummeted his price to an astonishing £8m. Spurs got an absolute steal just a couple of hours before the window shut down. However, overloading of computer servers delayed the official paperwork and only after the Premier League had granted special permission was the deal put through the day after (Sept 1). Van der Vaart netted 28 times in his first two seasons, having scored in each of his opening six home games. Injuries have blighted his Spurs career during which he has helped them reach a Champions League Quarter-final.
Fernando Torres (Liverpool to Chelsea) 31 Jan 2011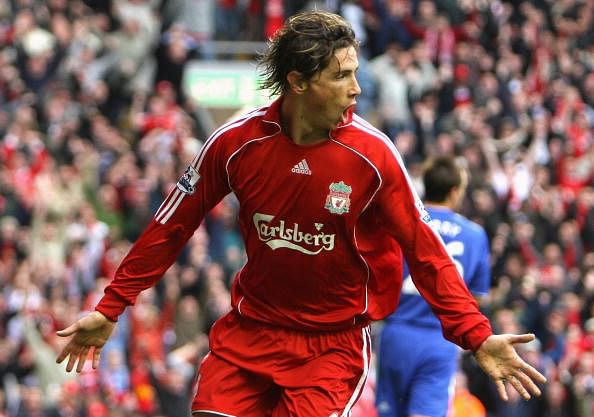 Any transfer between two of the Big Four clubs brings with it lots of speculation, drama and agitation. Latest to fall in this list before Van Persie was El Nino. After an international scoring drought that also spanned the WC (2010), Torres netted 9 times for Liverpool which included a brace in the defeat of Chelsea at Anfield. But Roy Hodgson's apparent lack of belief in him opened up transfer speculations with Chelsea. If the Ashley Cole deal was any proof, Abramovich swooped in like a hawk and snapped the Spaniard up for a British record of £50m. Later that week, Torres was to make his Blues debut against none other than Liverpool. But the Reds had the last laugh by completing the season double as Stamford Bridgedwas breached. Torres had a woeful start to his Chelsea career scoring just once in 18 games. This season, the El Nino of old seems to be back as he has already scored twice in a couple of gilt-edged performances.
Which player do you think is likely to be a high-profile deadline day signing this season?