India in the world of virtual basketball managers
As we all know India is a fast growing nation and sports could not be an exception here.
Among the sports that need to get more attention in order to let the country fulfil its potential is Basketball.
More and more people find interest in this superb sport, each and every day more youngsters find their way to an indoor or an outdoor basketball court in order to practice or just have fun with their friends.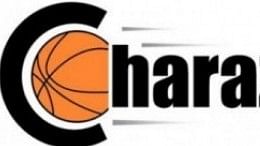 Why would the virtual world differ from reality? Let's take as an example the best                                                                                                    online basketball manager www.charazay.com. Shouldn't India be one of the fast growing and soon-to-be dominant countries in the game? Let me answer for you, of course. India has a great potential and people have to show it both in real life and in the virtual world.
My goal through this article is to let people know about Charazay basketball manager, join this excellent game and see India growing in there as a Nation, having a very competitive championship with teams wanting to win everything, from national tittles to (why not?) international championships and World Cups with the National team!
In Charazay basketball manager you are both the owner and the coach of your very own team, you set your tactics and lineup, you determine the economical strategy and make transfer, you decide if you want to concentrate on youngsters or oldies. You've got all choices in your fingertips, isn't this alone a dream come true for every basketball lover? I bet it is…
Moreover Charazay in an online game with a vivid online community, you will always find users available in the forums or even willing to tutor you and guide you through the game helping you avoid the common mistakes of a newcomer.
Why do you hesitate? Join now, prove that you can become the best manager across the country and the world and help bringing India to the top!