Darren Fletcher "could" be in 25-man squad for Champions League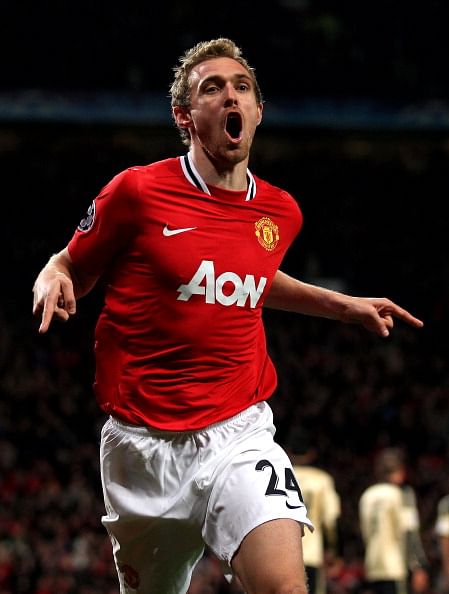 After nearly a year out of football, Darren Fletcher may be named in the 25-man squad for United's Champions League Group games against Braga, Galatasary and Cluj. United's number 24 has been out witha bowel condition that saw the centre midfielder lose considerable amounts of weight, and eventually saw him take a break from football.
But, speaking at his pre-match press conference ahead of our tie against Southampton at the weekend, Sir Alex Ferguson said that theres a possiblity that he could be selected for the 25-man squad for the Champions League.
"If he keeps doing as well as he's doing then obviously he'll be under consideration because he's a fantastic player," said Sir Alex. "Darren could come into the 25-man Champions League squad quite easily, without me having to leave others out because we have a number of players who qualify as youth products in addition to the 25."
The news will be welcomed by many United fans alike who, despite our impressive foray into the transfer market this summer, are still dissapointed at the strength of our midfield. Although our midfield still needed strengthening with Fletcher in it last year, it'll certainly improve our current set of players, and our ability, if Darren gets back to full fitness and form. Welcome back, Fletch.
Published with permission from The Devils of Manchester.