Why Ganguly can be the coach that India needs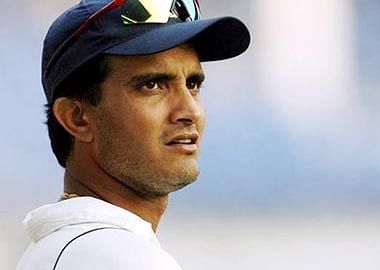 The very man who revolutionized and galvanized Indian cricket to new heights and to a level that it had never reached before, popularly known as the "Dada" of Indian cricket, recently expressed his wish to coach team India in the future if given a chance by the BCCI. He expressed this wish to a Hindi news channel 'Aaj Tak'. Having followed Sourav throughout his career as one of his most passionate fans and seen him captain the team the way he did, here are some qualities which I think can make him the 'Coach that India needs'.
 A good motivator:
One of the most important requirements of being a coach is to be a good motivator. Dada, since his captaincy days, has been known to bring out the best in the players. Just a year back, he brought out the best in the Bengal team when they were threatened of relegation in Ranji trophy and later went on to win the Vijay Hazare Trophy with them after a long drought.
Spots talent:
A coach should be able to spot talent and bring it to the notice of the selectors. Sehwag, Zaheer, Harbhajan, Yuvraj, Kaif, Nehra were all brought in by Dada. Some of these players still remember him for that.
Backs players:
Once enrolled into the team, Dada has the quality of backing his players. He doesn't show them the door after a handful of failures. Instead he backs them and assures them their place in the team for a sufficient time to prove themselves.
Identifies abilities of a player:
Dada made Sehwag open the innings. And there hasn't been a better opener since. Dada's vision of identifying abilities of a player can help him in being a good coach.
Knows the job of a coach:
Dada, in his playing days, has had a lot of issues with coaches. According to him, it's the captain who runs the show and the coach has to take the back seat. His experience with coaches and his motto 'captain is the boss' will help him in his coaching career.
Inculcates a winning mentally in the team:
During Dada's tenure as a captain he changed the mentality of the team from being 'Tigers at home, lambs overseas'. India became a strong team outside the subcontinent as well. He inculcated the winning mentality in the team. The present team also lacks this in my opinion. This quality of Dada can be another asset to him in his coaching career.
So, having served the nation for so long as an elegant left handed batsman and an extraordinary captain, Dada's innings in cricket is not yet over. He may have more to give to Indian Cricket as a coach if BCCI feels he is capable enough. Many would argue that he is too controversial to be a coach and cannot take the backseat. But I would say after so many controversies that have followed him, he has still maintained his respect among players, media and the cricketing world. Having such qualities as he has, and India having a bad run overseas, you may see Dada transforming Indian cricket again. In a different role this time though,  as 'The Coach that India needs'.