David Gill has no worries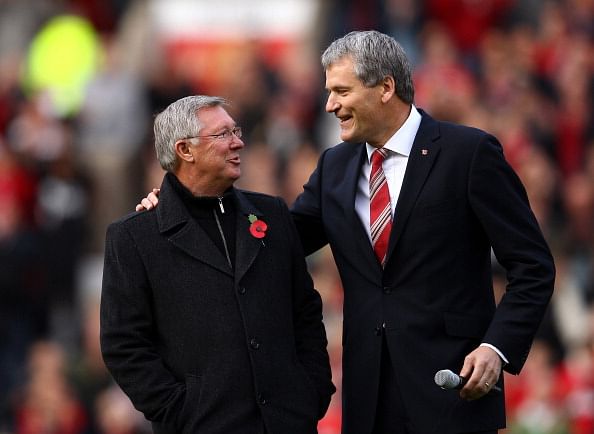 Although Manchester United have nearly doubled in value since Malcolm Glazer purchased the club for £800 million back in May 2005, they still had a debt of £437 million as of June 30. Sir Alex Ferguson has nevertheless been quite active in the transfer market this summer, spending well over £50 million on new players for the squad.
Apparently, it´s not all doom and gloom at Manchester United. Old Trafford supremo Sir Alex Ferguson has bought Nick Powell from Crewe Alexandra for a fee of £4 million, Shinji Kagawa from Borussia Dortmund for a fee of £17 million, Alexander Buttner from Vitesse for a fee of £4 million, Robin van Persie from Arsenal for a fee of £24 million and Angelo Henriquez from Club Universidad de Chile for a fee of £4.5 million.
David Gill: "In terms of commercial revenue, there is a lot to go for and the world is a big place. Other clubs will follow us and look at us but what we have done since our owners have taken over is put a lot of money into this area. There are a lot of clubs out there but, in terms of what we have done, we´re far ahead of them. They´ll try and emulate us and some will succeed, others won't, but it isn't easy to do what we have done. It looks easy but it isn't."
Published with permission from United Blog Articles.