Cristiano Ronaldo at Arsenal - What if?
Featured Writer
No matter how high you reach,
No matter what records you breach,
There is always something more…
That of God you must beseech.
Even more so if you're Cristiano Ronaldo. A player who has time and again been overlooked when it comes to being given the recognition he thinks he deserves, would surely have wondered if things could have turned out better. Even as reports of his depression and disagreement with the Real Madrid management did the rounds in the media, there were fans and foes alike who could not fathom why and even how he could be unhappy. But this in all likelihood was not the first time. There surely must have been quite a few instances in his career before this one when he would have looked back and wondered if he had made the right decision. One of the first would have been in 2004.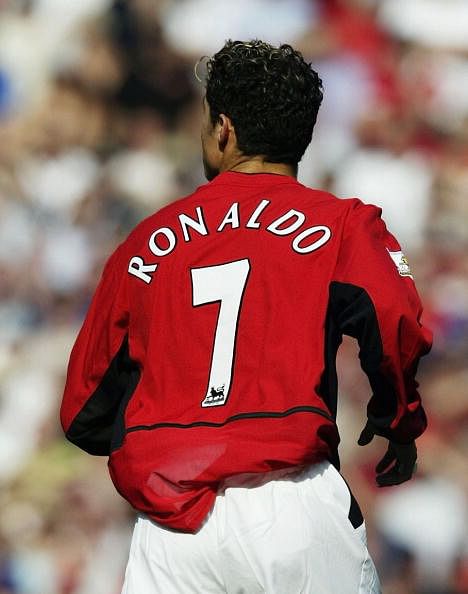 A young Cristiano Ronaldo was signed by Manchester United in the summer of 2003. This, an agent revealed, was despite the Portuguese starlet being on Arsenal's radar for quite a long time. But Arsenal's delay in finalizing a deal meant that he signed for Manchester United at the expense of Arsenal – An Arsenal team which would make history by going through the entire next season unbeaten. In the summer of 2004, Ronaldo would have looked back and wondered what if he had signed for Arsenal?
A question that Wenger would have later pondered upon with a tinge of regret just as Ronaldo must have in his first year at Manchester United. What would it have meant for the club and the player had the deal gone through? Would the French tactician have been a better coach than the Scot for a young Ronaldo?  Could Arsene Wenger have given him that little bit extra that could push him past a clever little Argentine and a crafty Spaniard who now separate him from the top spot?
Arsene Wenger has churned out world class players year after year and someone with Ronaldo's talent could have really flourished under his management. In addition, to play in a squad that has been voted the best ever Premier League team (Arsenal of 2003-2004) has its perks. A squad that boasted the likes of Thierry Henry, Dennis Bergkamp, Robert Pires and Patrick Viera would have been a huge influence on the young Ronaldo and could have offered him something that Manchester United could not. Sir Alex Ferguson had a great team himself but Arsenal back then was legendary. There is little gap between the two best players of our time and maybe playing in the Arsenal of old could have widened the gap – in his favour.
But there is another aspect to this discussion that must have come to Wenger's mind several times in the years since he missed out on the signing of Ronaldo. What would it have meant for the club to have him in its ranks? If Wenger would have been successful in carving out a top player in Ronaldo just as he has with many others, could it have altered Arsenal's campaigns? A player who can play in various positions across the forward line, Cristiano Ronaldo is a player who could be accommodated into several formations – be it the 4-3-3, the 4-2-3-1 or the traditional 4-4-2. Assuming that his growth at Arsenal would have been parallel to that at Manchester United, he could have been more than an effective replacement for Robert Pires who left in 2006.
What his presence could have meant to Arsenal's title challenges over the years is something we can only imagine. Even assuming that Arsenal would not have managed to extend his contract beyond the first five years that is until 2008, he was already a star by then and could have played a role in altering Arsenal's title challenge in the 2004-2005 season where they were challenging for the title for the most part of the season before eventually falling off and finishing in second place – a feeling Arsenal fans know too well. The story was similar with the following seasons finishing on a similar note – A feeling of déjà vu that had become a routine for Arsenal supporters. His ability and adaptability make him an invaluable asset – one that could change the course of the rivalry between Manchester United and Arsenal.
Could his signing for Arsenal have delayed – and perhaps even prevented – the trophy drought that they now find themselves in? That is a question that will give Wenger sleepless nights until he manages to start winning trophies again.