The Top 20 WAGs of Tennis
The US open is about to finish, and you might have noticed a few beautiful faces in the players' boxes along with the coaching staff. Here is the list of the 20 most beautiful WAGs (Wives and/or Girlfriends) in tennis. Before you go further, I warn you that after seeing it you might curse your luck and yourself for your non-tennis playing life.
20) Bec Cartwright-Hewitt:
Bec is the wife of Aussie tennis star Lleyton Hewitt. She is an Australian actress and singer, best known for her role of Hayley Smith Lawson in Home and Away.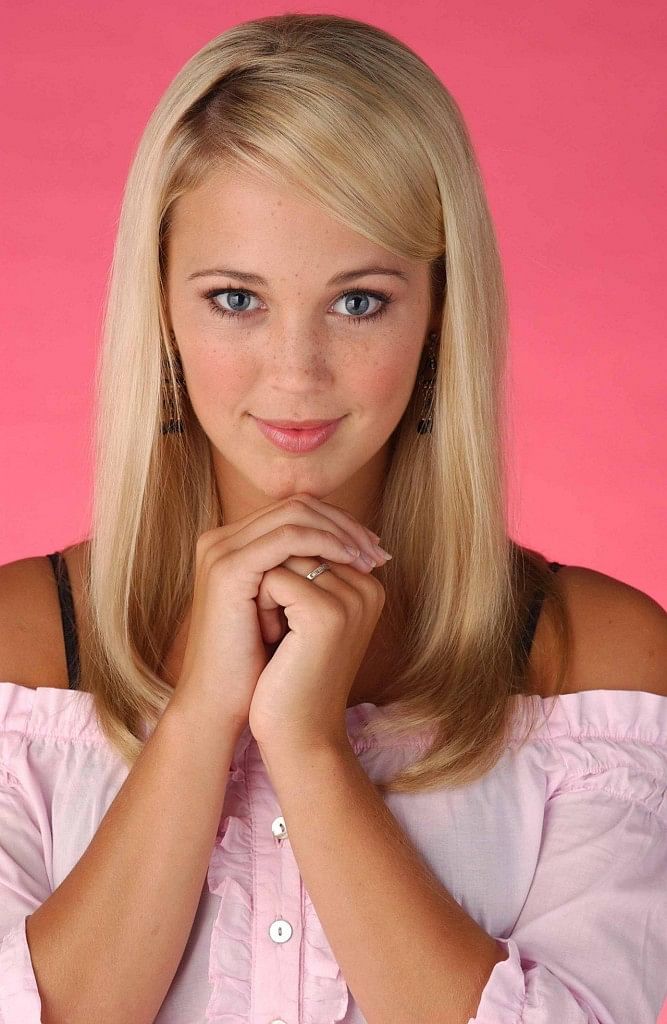 19) Zaira Nara:
Zaira is the girlfriend of Argentine Juan Monaco. She works as a model and TV host in Argentina. She was ranked 47 in the list of the world's sexiest women in 2010 by FHM magazine. Zaira dated Deigo Forlan before dating Juan Monaco.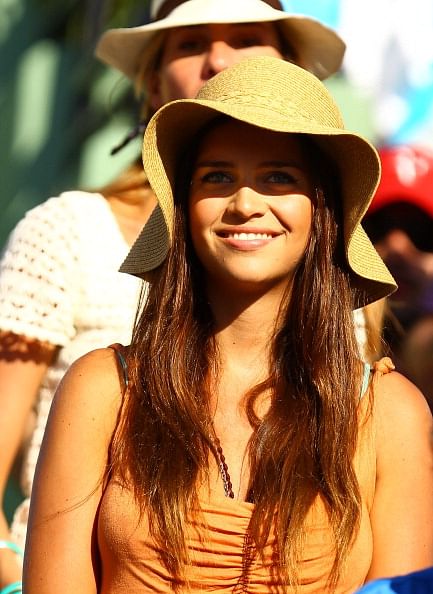 18) Biljana Sesevic:
Biljana is the wife of #2 Serb on the tour, JankoTipsarevic. She worked as TV host earlier. Now Biljana works as a yacht model.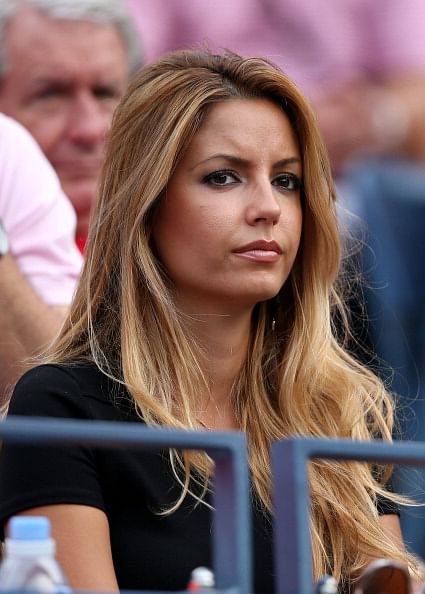 17) Irina Davydenko:
Irina is the wife of "Iron Man" Nikolay Davydenko. Proclaimed by many as the prettiest wife on tour when the couple married in 2007, Irina has accompanied Nikolay for many years now. She supported him during the fixing saga openly.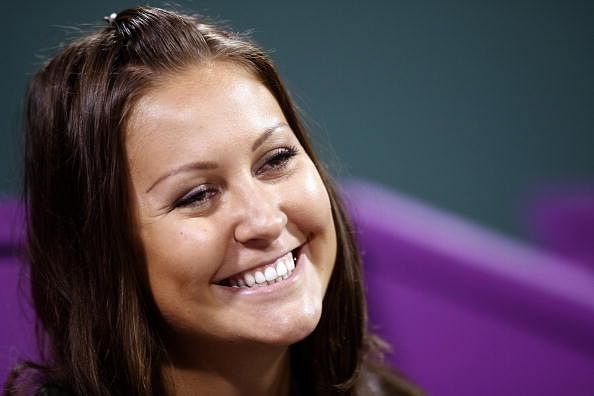 16) Jennifer Scholle:
Jennifer is the girlfriend of American James Blake. I think Jennifer is one of the few WAGs who is more famous than her boyfriend. Jennifer featured in Maxim magazine as one of the 100 sexiest women in 2006.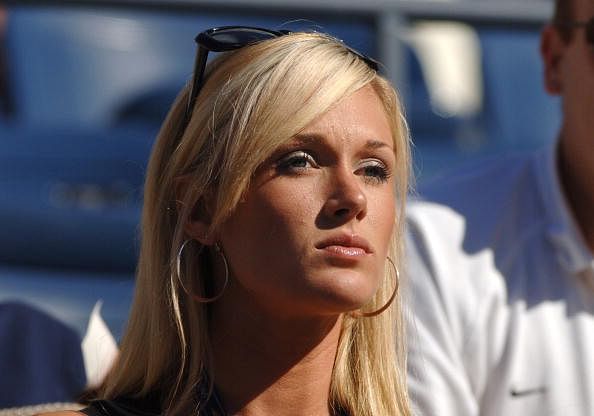 15) Miroslava Vavrinec:
No list of tennis is complete without the mention of Roger Federer. Miroslava Vavrinecor Mirca is the wife of Roger Federer. Mirca was a professional tennis player before becoming Federer's manager after they started dating. Mirca has been the travelling companion of Federer for many years now. 
14) Paula Kalini:
Paula is the girlfriend of hard-hitting Canadian Milos Raonic. Paula works in the fashion industry and not much is known about her. Paula actively supports Milos on twitter for during every match of his.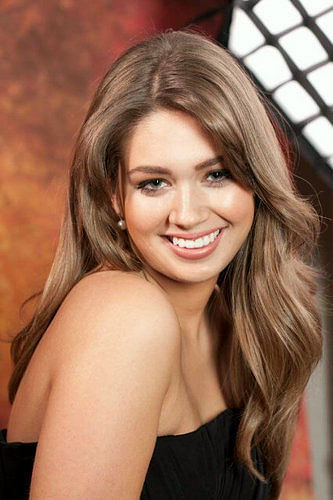 13) Suncica Travica:
Suncica is the girlfriend of Viktor Troicki. She is a super-model and is currently studying law too. Deadly combination huh!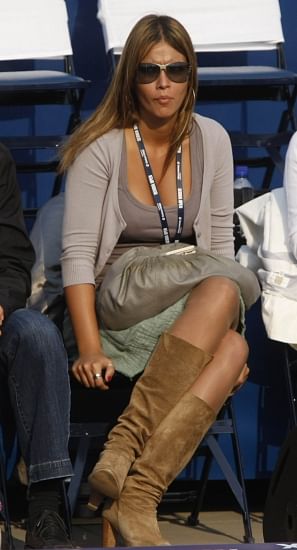 12) Stacy Gardner:
Stacy is the wife of big-serving Mardy Fish. She is a lawyer by profession. Stacy used to be a briefcase model on NBC.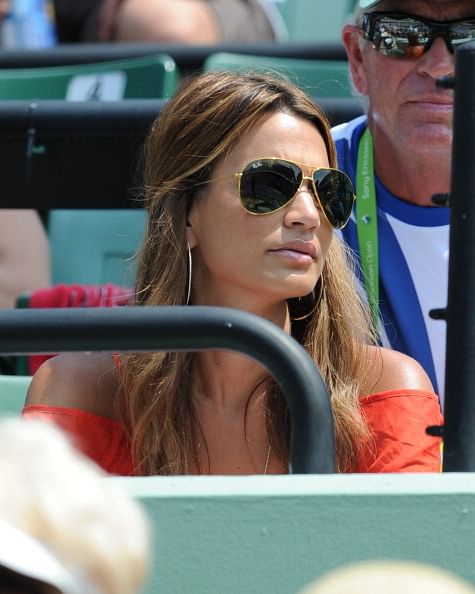 11) Sara Foster:
Sara is the wife of veteran Tommy Haas. She is an American actress and model. Those who watch American TV series might know her as Jen Clark on 90210. Sara is the daughter of the great musician David Foster. Looks like Tommy had more than training in America. ;)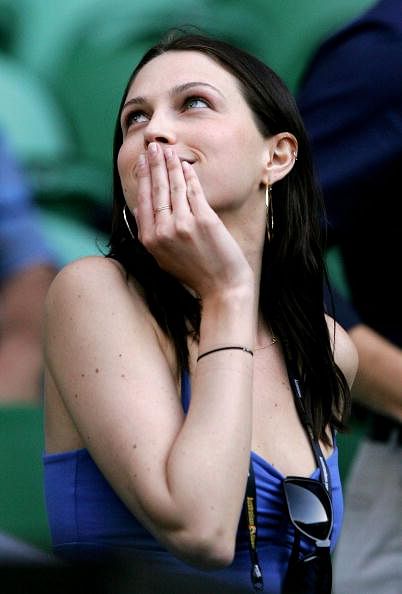 10) Donay Meijer:
Donay is the girlfriend of young Aussie Bernard Tomic. She is studying for a pharmacy degree and has put her modeling career on hold for some time.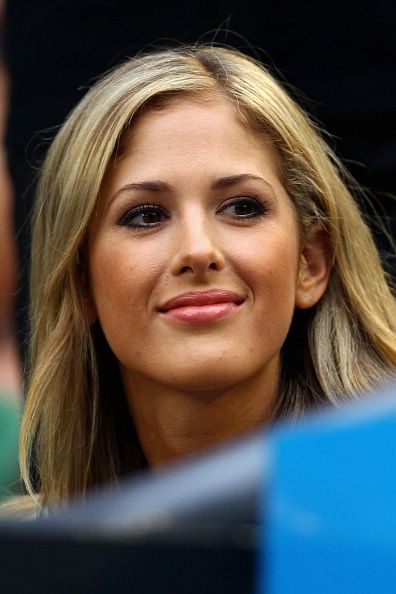 9) Charlotte Deon:
Charlotte is Jo-wilfried Tsonga's girlfriend. She is seen at many matches of Tsonga. Deon is not travelling with him since Wimbledon. We hope all is well there.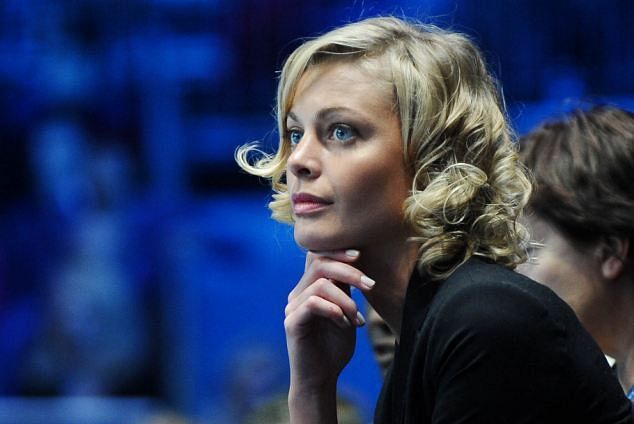 8) Cecilia de Liberti:
Cecilia is Juan Martin Del Potro's girlfriend. The blonde from Argentina started chatting with Delpo on Facebook first and they exchanged numbers after she sent him some of her pics. Hmm.. interesting!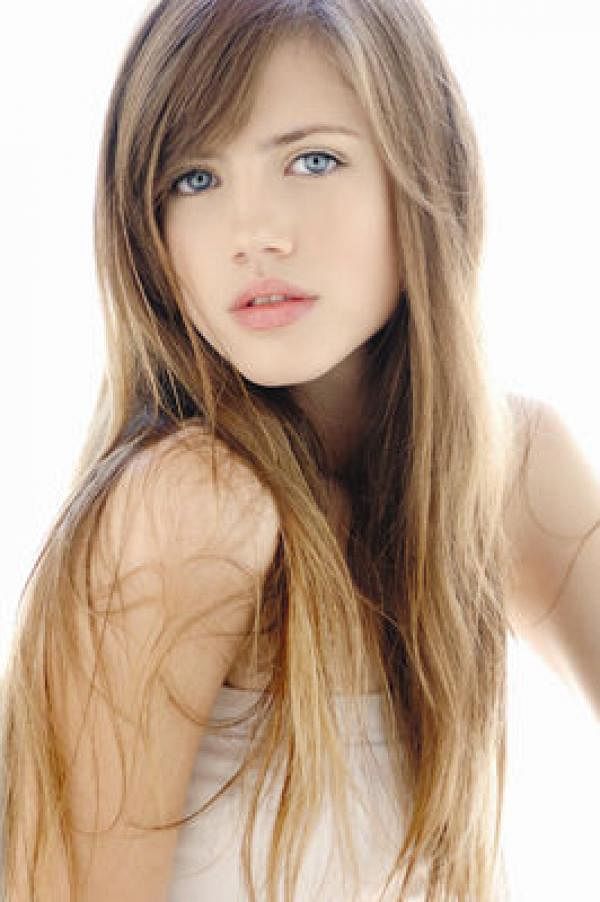 7) Lara Dutta:
Lara, the wife of doubles veteran Mahesh Bhupathi, is a former Miss Universe and Bollywood actress. She has done many big movies and remains one of the most popular actresses amongst the producers. Lucky Mahesh, always finds the right "partner" on the court or in real life.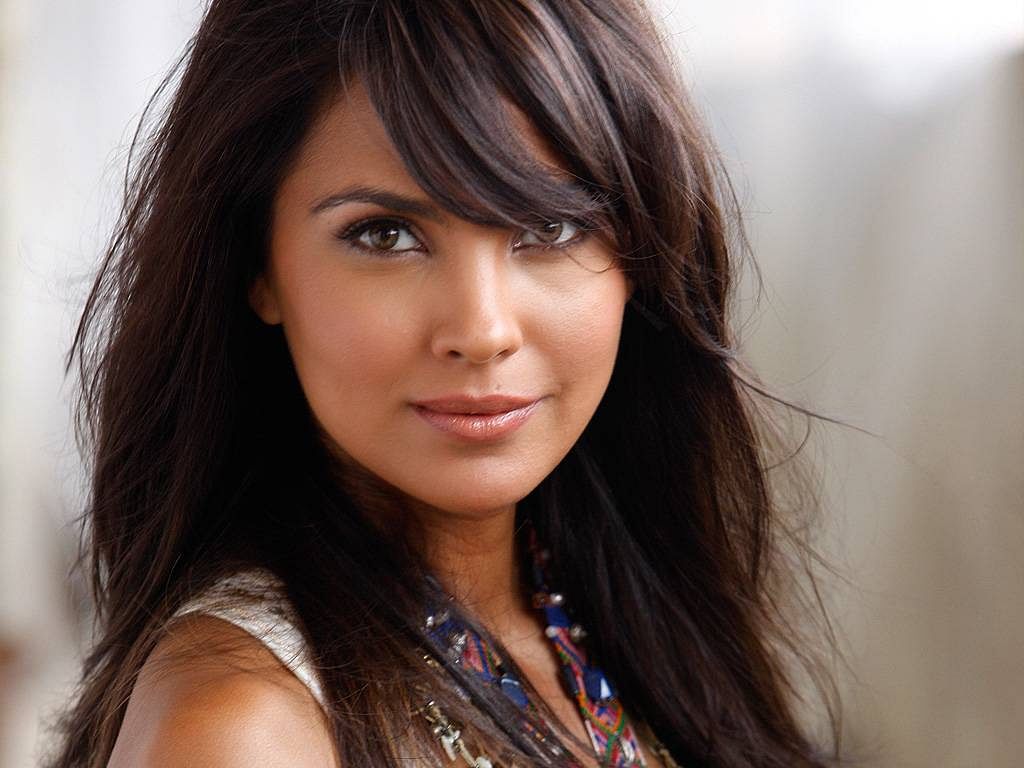 6) Maria Francisca Perello:
Maria Perello, known as Xisca amongst the Rafaians, is the long-time girlfriend of Spanish matador Rafael Nadal. Rafa's family has often stated that she is part of the family. Even though Nadal's parents parted ways in 2009, Xisca remains close to both of them. Unlike most of his peers, Nadal isn't dating a super-model or an actress. Maria and Rafa are childhood friends.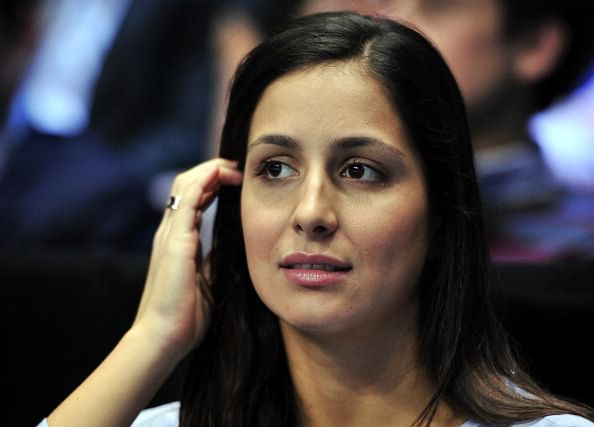 5) Jelena Ristic:
Jelena is Superb Serb Novak Djokovic's long time girlfriend. She is seen with Nole in most of his matches and she gets as animated as Nole during the matches. She is so photogenic that even the photographers cannot resist taking numerous photographs of her during the match.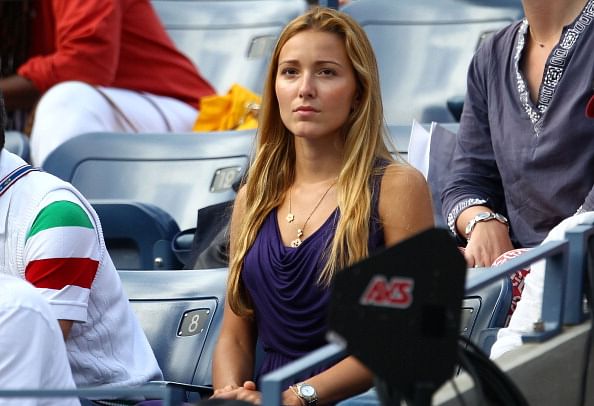 4) Jarah Mariano:
Jarah is the girlfriend of Fernando Verdasco. Nando is no stranger to beautiful girls. He has dated many super-models in the past, including top WTA player Ana Ivanovic, and Jarah is no different. Jarah is a swimsuit model of Sports Illustrated. She appeared in SI's 2008 and 2009 editions.
3) Kim Sears:
Kim Sears, girlfriend of Andy Murray, is no stranger to tennis fans. Her movie-star looks have earned her a lot of fans on the tour. Kim met Murray during their school days. Kim is the daughter of Ana Ivanovic's current coach Nigel Sears, and has keen interest in tennis.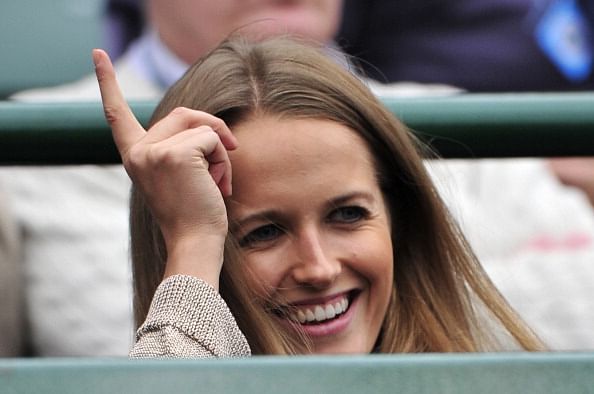 2) Brooklyn Decker:
Brookln, wife of Andy Roddick, is undoubtedly one of the the best-looking wives on tour. A former SI swimsuit model and Hollywood actress, Brooklyn always finds the time time to come to Andy's matches. Andy himself is listed many times as one of the 100 hottest men alive – no wonder Brooklyn and Andy are together! Since Andy has retired only recently, I have taken the liberty to include her in the list. Brooklyn too will be missed on the tour along with Andy :(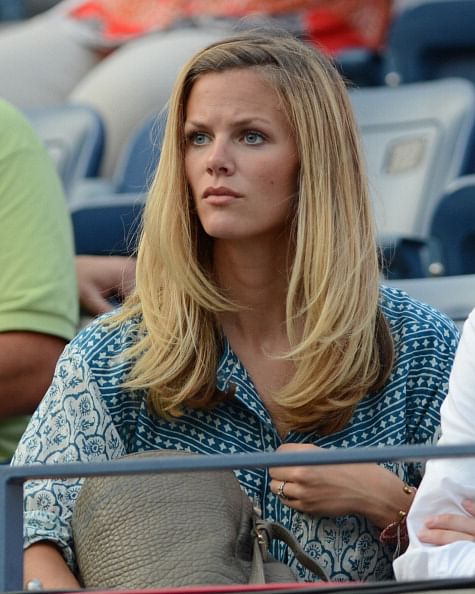 1) Ester Satorova:
To the surprise of many, number 1 on our list is the young super-model from Czech Republic. Tomas Berdych, after dating fellow Czech player on the tour Lucie Safarova for 10 years, then started dating Ester, who turned just 20 this year. You just cannot miss this charming lady in Tomas' box during his matches.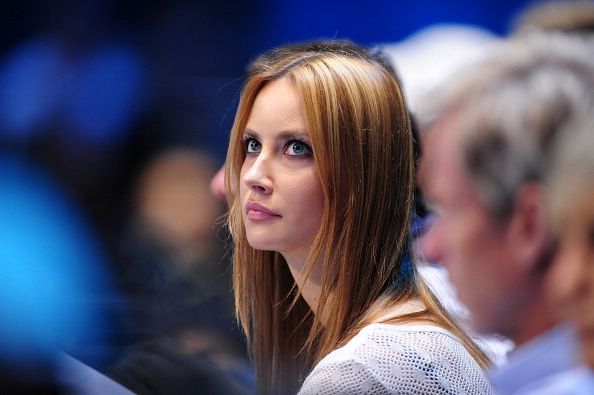 I hope this list will be enough to motivate some of the readers to take tennis seriously.
Published with permission from Troll Tennis.