Ten Premier League young guns who can be unleashed this season
Mehdi Abeid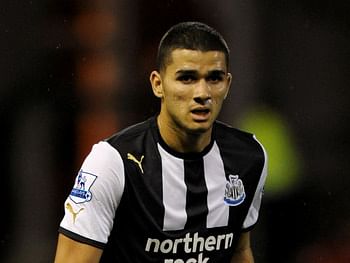 Abeid is a very talented midfielder. After signing for Newcastle United from French club Lens, Abeid made his official debut against Nottingham Forest in the Carling Cup last season. His performances in pre season friendlies were very impressive and he even scored against Turkish side Fenerbahce. It looks like the talented teenager is finally going to get his share of playing time in the premier league this season. Having watched the likes of fellow Frenchmen Cabaye and Ben Arfa, he may feel it's his time to shine as well.
Kerim Frei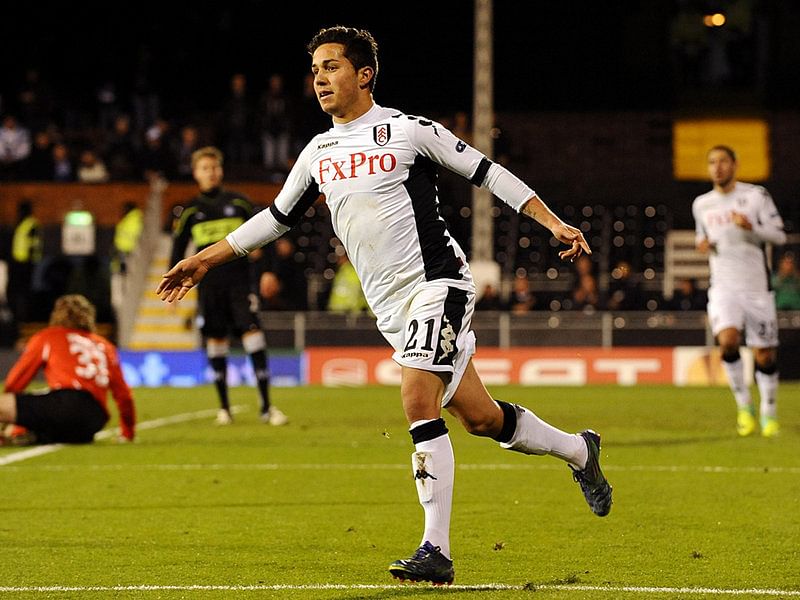 The former Swiss U-21 and now wannabe Turkish international made just 6 starts last season. If you are eager to see a glimpse of the potential he has, just watch his man of the match performance against Chelsea last season. Blessed with superb technique, pace and skills, the 18 yr old attacking midfielder can create havoc for premier league defenders. Now that senior players Clint Dempsey and Moussa Dembele have been sold, this young attacker is set to be unleashed this season.
Adam Morgan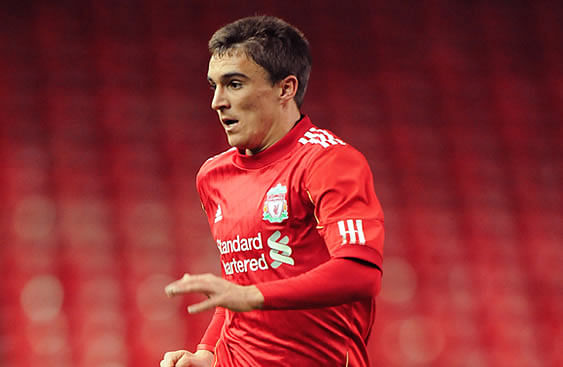 Liverpool loaned out Andy Carroll this summer and surprisingly, they didn't buy any striker other than Fabio Borini. And with Borini and Suarez both starting, Rodgers doesn't have any option on the bench for the striker position. In such a situation, Brendon Rodgers might give a chance to young striker Adam Morgan. Billed as the "new Robbie Fowler" by the Anfield faithfuls, Morgan scored his first goal for the senior squad against Toronto FC in a pre-season friendly. He also played against Roma and started against Tottenham. At just 18 years of age, Morgan is making a rapid rise.
Ross Barkley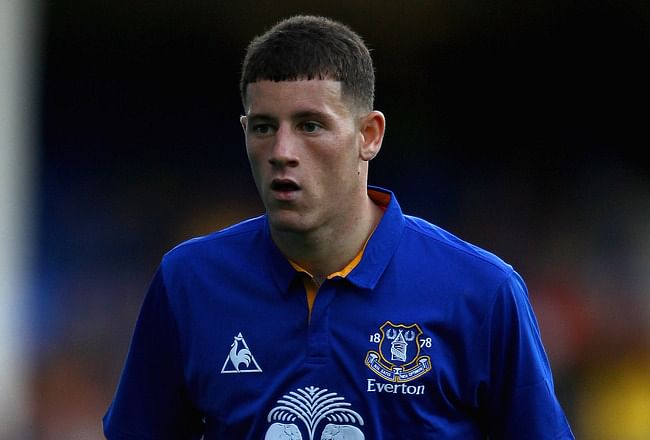 "He [Barkley] will be one of the best players we'll ever see in this country", were the exact words from Martin keown, when he was asked of his opinion on Ross Barkley. And at least I won't be surprised if this prophecy comes true. He was expected to go out on loan for first team football, but the departures of Jack Rodwell and Tim Cahill has made sure the teenager is going to get enough playing time this season. A box to box midfielder with great vision and tons of energy, Ross Barkley is a real gem.
Steven Caulker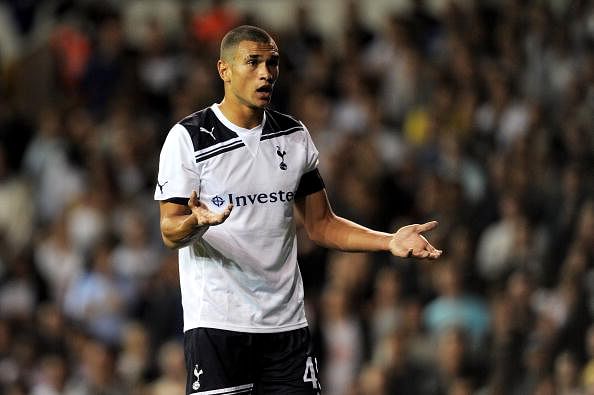 20 year old Steven Caulker was part of the Swans defence that kept 14 clean sheets last season. He also started all of Great Britain's olympic matches and was praised for his performances. Confident on the ball and decent in the air, this young centre back has proved that he's good enough to play in the premier league. And now that Ledley king has retired and Kaboul injured, Caulker is very likely to make his breakthrough in the heart of the Spurs defence this year.
Ryo Miyaichi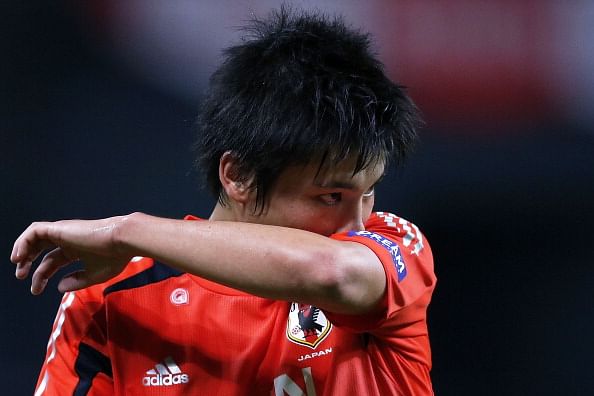 Loaned out to Bolton for the second half of the last season and despite his overall impressive performances, Arsene Wenger again loaned out Ryo Miyaichi this summer. Under Roberto Martinez, Ryo will surely get enough playing time. The 19 year old is pacey and very skillful, but his main strengths lies in the football IQ he possesses. Now that Victor Moses has left for Chelsea, Wigan would expect Ryo to take some of the big responsibilities and Arsenal would look forward to see how he develops this season.
Nick Powell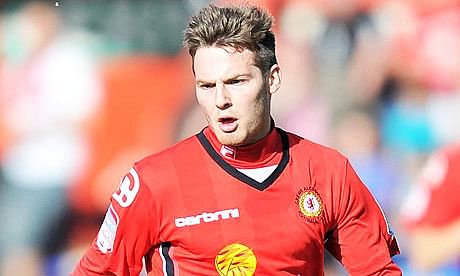 Manchester United's one of the new 18 year old summer signings, Nick powell is an extremely talented midfielder. If you've any questions on his talent, then you must see his goal in the League Two playoff final last season. He scored 16 goals last season for Crewe and that's very impressive for a midfielder of his age. He's a box to box midfielder who has a good vision and has an eye for goals. He's active in his defensive duties too. Despite the presence of Scholes, Kagawa, Carrick, Cleverley, Nick can still make a mark this time.
Lucas Piazon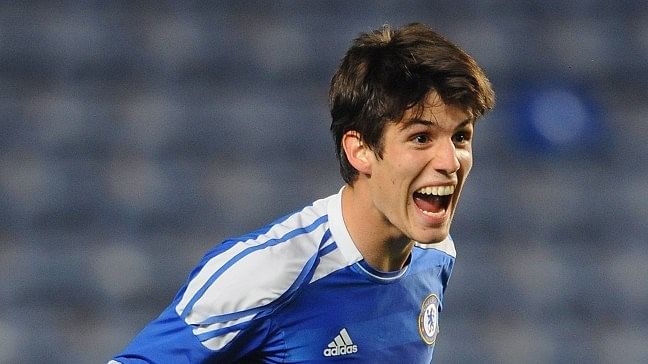 Labelled as the new Kaka by Chelseas fans, whether he really is only time will tell. But his playing style does make him look like Kaka, at times. Primarily a striker, Lucas has also played as a winger but it's the position behind the striker where he has been more effective. Though he was on bench for Chelsea in a few games last season, he never got a chance and despite the arrival of oscar, it's likely that Roberto Di Matteo will give Lucas the chance he deserves this season. And if all goes well, Lucas is surely the next big thing for Chelsea, as stated by Chelsea fans.
Raheem Sterling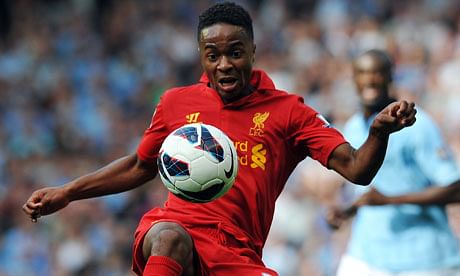 Brendon Rodgers doesn't have many forward options at his disposal right now and he has already shown his trust in highly rated teenager Raheem sterling. At just 17, Raheem's rapid rise has been catching this year. He scored a cracker against Bayer Leverkusen in a pre-season friendly and has already started in 2 of Liverpool's 3 league games this season. Surely, the way he has performed, it'd be very unfair to not call him one of the best youngsters in the world. With the help of lightning speed, quick feet and wonderful skills, Raheem can create havocs for premier league defences this season.
Alex Oxlade-Chamberlain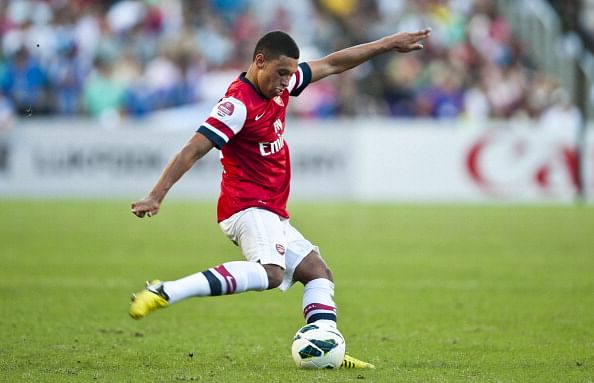 Definitely, he doesnt need any introduction now. Not just because of his sudden emergence at Arsenal, but also, because of his shock inclusion in England's Euro squad.  Alex "the OX" Chamberlain, as called by Gooners, has been a total revelation during the past 1 year. Last season, he gave a few memorable performances, specially against Manchester City, Manchester United and Blackburn. The 18 year old attacker started against Liverpool this season and gave a decent performance. Against Moldova, in the world cup qualifier, he reminded how easily he can rule over a defence. Though we saw glimpses of Alex's potential last season, we will be able to see more of the teenager this season, as it looks like Arsene Wenger is set to give more responsibilities to him.