Shaurya, IIT Kharagpur's annual sports meet, is all set to dazzle once again
Contributor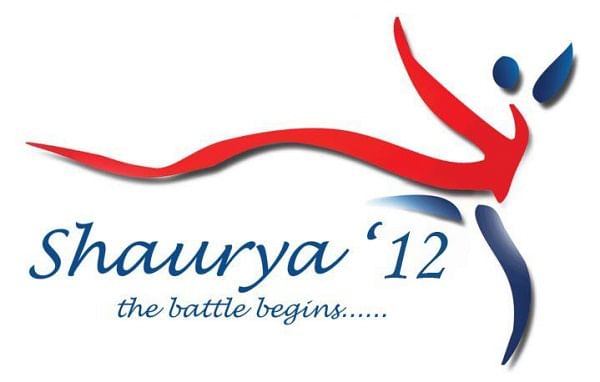 'Shaurya', the annual sports festival of IIT Kharagpur, is back with a bang! The festival, which aims to propagate the spirit of sports amongst the Indian youth, will be held from the 12th to the 14th of October this year. The event provides an ideal platform for students across the country to showcase their sporting talent and establish their supremacy over others in a highly charged and competitive atmosphere.
Shaurya came into existence in 2008 with the vision of promoting a strong sports culture. In its first year, it witnessed a participation of more than 400 sportsmen across 5 sports, thus turning out to be a legitimate success. After the positive response to the first edition, Shaurya came up with a new theme, "INDIA RISING", in 2009. The event this time included 8 games for men and 3 for women; the grandeur of this edition made Shaurya one of the most eminent sports meets in India.
With the force of lightning came "BLITZKREIG", the theme of Shaurya 2010 held from 28th-31st October, which saw immense participation from all over the country in its 9 games for men (and 3 for women). Apart from sports events, this time the meet also had workshops for sports like boxing, Maratha Wars, handball, archery and plenty of fun events like Mobi-La-Liga, Sudoku, Muggle Quidditch. There were even pre-events like Scavenger (Treasure hunt), In10sity (slow cycle race), Virtuoso (a T-Shirt design competition) and +91 (Mobile Wars). The J.R.D. Tata Sports Academy was of immense help in organizing these workshops. Shaurya also collaborated with PETA and Gopali Youth Welfare Society, taking an active initiative in increasing awareness of social issues through these associations. Moreover, Shaurya even organised a case study, 'Write Right on The Current Situation of Indian Sports' in association with The Times Foundation (TOI).
Shaurya has always been supported and lauded by various renowned sports organisations and personalities of India for its role in the promotion of sports. Tata Sports Academy in Jamshedpur, an organisation dedicated to helping India find a place in the sporting sun, has shown unflinching support towards Shaurya and its objectives. Mr. Akhil Kumar, the Commonwealth gold medallist, commended the initiatives of Shaurya and showed his support by attending the medal distribution ceremony of Shaurya '10. Current World no. 5 in badminton (and London Olympic Games bronze medallist) Sania Nehwal and badminton legend Pullela Gopichand have also expressed their personal appreciation and support for Shaurya. Zee News, realizing the power of youth and sports in uniting the nation, lauded the efforts of Shaurya in 2009 and presented a 36-minute coverage of the fest.
The 4th edition of Shaurya, wholly organised and managed by the students of the Indian Institute of Technology, Kharagpur, brings with it more excitement, more innovation and more competition. Hosted in IIT's own iconic campus in Kharagpur, Shaurya '12 promises to set a new bar for excellence. This year the festival goes even bigger, with a plethora of competitions for both boys and girls. The events this time include cricket, volleyball, basketball, hockey, athletics, badminton, lawn tennis, table tennis and also new additions like aquatics, squash and weightlifting. Weightlifting as a sport has always been one where India has achieved success at the Olympics, and Team Shaurya feels proud to include weightlifting as a part of its events. In addition, Shaurya has also collaborated with Sportskeeda to set up a thoroughly exciting online writing contest called 'Countdowns Rule' (for more details of this contest, click here).
IIT Kharagpur boasts of one of the best infrastructure and sports facilities in India with a state-of-the-art Student Activity Centre which has 2 gymnasiums, 1 squash court, 4 badminton courts, 3 basketball courts, 4 volleyball courts, 2 hockey fields, 2 football fields, 2 cricket grounds, 2 synthetic tennis courts and floodlights. Shaurya '12 promises to be a test of conviction and determination for athletes from all over the country who would be coming down to be a part of this sporting extravaganza. Aquatics is being introduced for the first time in Shaurya and the top-notch swimming pool complex is now ready to give the spectators some nail-biting moments. Shaurya '12 also includes a host of workshops and fun events lined up for the participants.
Shaurya is conducted with a firm belief that sports are an inalienable part of the educational process, and also a factor for promoting peace, friendship, cooperation and understanding among people. Colleges from all over India come to Kharagpur every year to battle it out for the top honours. Shaurya provides the ideal platform for college students from all over the nation to showcase their talents in the field of sports. This year's meet promises to challenge all preconceived notions about what it means to be an athlete.
For further details about the event, visit www.shaurya.org.in. And for exclusive interviews of P. Kashyap, Saina Nehwal, P. Gopichand and many more stars keeping watching Shaurya's Youtube Channel.