LigaBBVA Noticias: Spanish Daily Round-Up
Featured Writer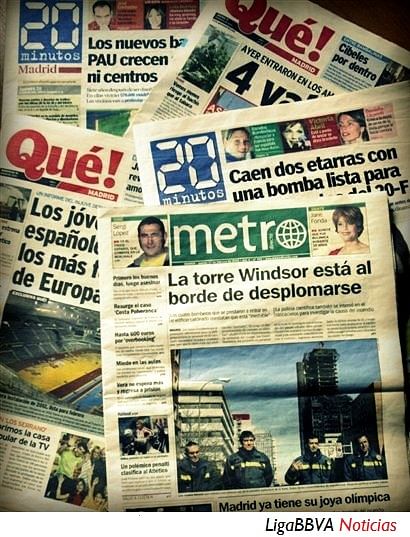 Birthdays 
We wish Marco Navas of Sevilla, Fernando Ezequiel Cavenaghi of Villareal, Pedro Tonon Geromel of RCD Mallorca and Toti of Hercules a happy birthday! 
Levante 1-0 Helsingborgs:
Juanfran scored the only goal of the game as Levante held firm against Sweden based Helsingborg to claim an opening win in Europa League. They started with plenty of confidence at Estadio Ciudad de Valencia. The goal from Juanfran came in from a Michel free kick that found Juanfran in the prefect position, who placed it into the bottom right corner to score Levante's first ever goal in Europa League. Watch the highlights here:
Athletic Bilbao 1-1 Hapoel Kiryat:
Hapoel Kiryat Shmona got their Europa League campaign off to an excellent start by holding last season's runners-up Athletic Bilbao to a 1-1 draw at the San Mames Stadium on Thursday night. Adrian Rochet gave the Israeli champion a surprise lead in the 14th minute but Markel Susaeta leveled five minutes from halftime. In the second half, a troubled Fernando Llorente was introduced to loud boos from the home fans, who are unhappy with his decision to seek a move in January.
Hapoel Tel Aviv 0-3 Atletico Madrid:
New signing Cristian Rodriguez, Diego Costa and Raul Garcia were on the score-sheet as Atletico cruised to a comfortable victory, without starlet Radamel Falcao, who was rested for the Group B opener. Rodríguez opened the scoring for the away side with a long-range special on 37 minutes before Diego Costa doubled the lead three minutes later. On the 63rd minute, Raúl García finished with great composure from a Emre Belözoğlu's corner.
Robinho advises Neymar to join Barcelona:
Former Real Madrid player, Robinho feels his countryman should move to Barcelona, and not Real Madrid if he wants to be the best in the world. "It will be very difficult for Neymar to become the best player in the world in the Brazilian league. That's why he should make the move to La Liga," Robinho said, "If he decides to leave Santos and he has the choice to join Real Madrid or Barcelona, I would advise him to pick Barca. Barcelona are a great club and Brazilians have always done well there." Neymar's contract is set to expire in 2014, just after the World Cup in Brazil, and he has been hotly linked to many of the European giants including Real Madrid and Barcelona.
Nelson Oliveira targeted by Big European Clubs: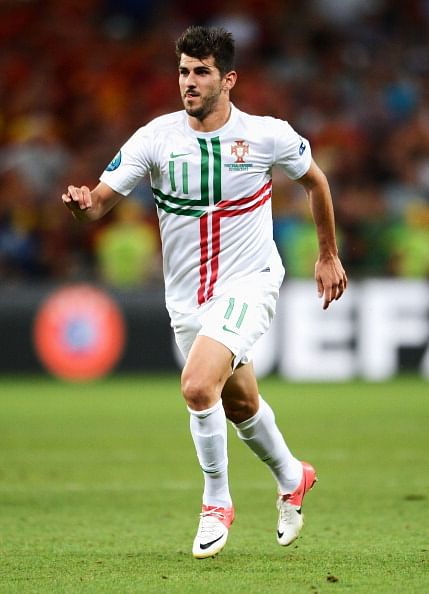 21-year old Oliveira will be spending this season on loan with Deportivo La Coruna, after he was fighting for places in parent club Benifica. Manchester United are reportedly the latest club to be interested in him, who has also been linked with Chelsea, Real Madrid and Barcelona. Although, despite the significant interest from United, the player himself is not willing to get involved in any talk of a transfer at the moment: 'I do not think about the rumours of leaving because I am good at Coruna. I am focused on having a good season here. The season has started now and I am not paying any interest to the news I could leave.' Benfica would be willing to part with the prospect for a figure in the region of £7 million. Benifica will be expecting a transfer amount of at least £7 million in order to part from this promising striker.
Bielsa wants Llorente to improve:
Marcelo Bielsa was found frustrated while he spoke to media after his side failed to win against Hapoel Kiryat at the San Mames. Bielsa was caught saying: "We had great control, we took a lot of shots with too few on on target, but the differences of both teams will be overwhelming in the analysis. We had 10 or 15 chances in the second half, which we didn't have in the first, and we looked more polished in that half. In the second half, the attack had shots but no goals, and in the first we were looked dangerous but couldn't close. Llorente was brought on in the second half, his first appearance after he publicly refused to sign a new contract. He somehow turned into an unpopular figure at the San Mames stadium and was tipped with a move away from the club. Bielsa commented on his performance: "Llorente had 10 chances to score, for a forward attacker that is a compelling number, but that's his job. I'm fine with his producing shots but not converting. I'll stick with the positives. He played with naturalness and just as I expected, the moment did not affect him."
Mourinho sues Marca editor: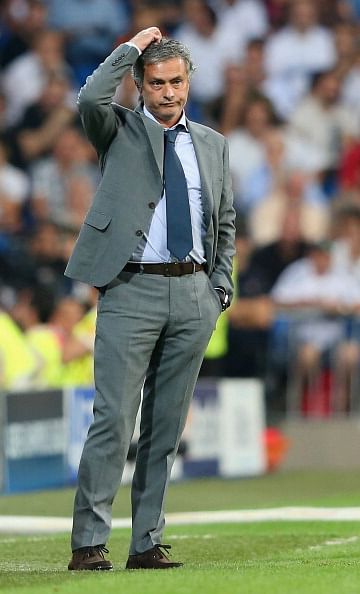 Real Madrid Boss Jose Mourinho has filed a civil lawsuit against Marca editor Roberto Palomar for making defamatory comments in an article about Real Madrid coach. Roberto Palomar published the article on 17 September, which referred to the Real Madrid coach as "the typical character that would take off after causing an outrage." His lawyer had his say: "Mr. Palomar, article published in the newspaper Marca, edition of last September 17, 2012, referred to our client as a typical character that would give cause leakage after outrage. In our opinion, this expression is objectively vexatious and was used in a completely unnecessary for the exercise of criticism." This isn't the first time that had happened, as in 2011 Mourinho sued an El Pais columnist for calling him a "Nazi Portuguese".
Cesc: "I'm feeling better and better": 
The former Gunner player moved to Camp Nou last season, but failed to break into the starting lineup. In an interview to Marca, he revealed: "I've been playing in the top flight for nine years now and it isn't the first or second time that I've had a spell like this. I'm playing with a smile on my face and I still believe in my abilities. I've been feeling good and I'm happy. And the team's been winning too. I care more about the team winning than what people say about me. Scoring is important, but I've got more important tasks than that. I know that Barça has a big impact and that there are a lot of people who have an opinion. Every time I play, I do it with a smile and give everything I've got". Despite his recent lack of fortune in front of goal, he is confident he'll soon return to scoring ways: "The main thing is to keep on getting chances to score".
English Papers report that Chelsea are interested in Sergio Ramos: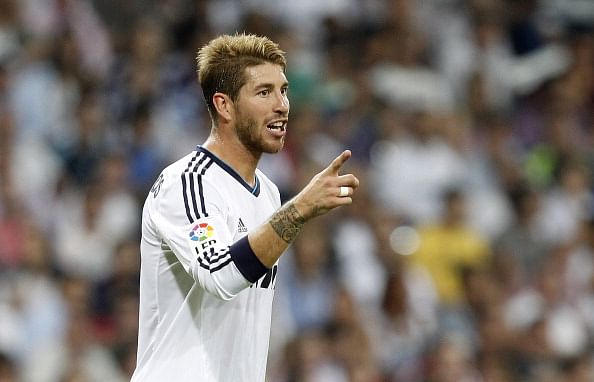 After missing out the game against Manchester City, Real Madrid Vice Captain Sergio Ramos has been recently linked with Premier League clubs including Chelsea. Papers say that he has fallen out with manager Jose Mourinho over the club's tactical policy, which was the reason for his exclusion. "There are differences in the treatment of players in the dressing room. Differences between the Portuguese clan, the players close to Mourinho, and those who are isolated, like Sergio Ramos. There is no trust between the player and the coach, and vice versa. The solution will come at the end of the season. If Mourinho continues [at Madrid], Sergio Ramos will leave Real Madrid. He has a good reputation at PSG, in Russia and England. His value would be around €50m." journalist Alfredo Duro said on Spanish TV show Punto Pelota. A Catalan-based paper has gone on to suggest that Chelsea boss Roberto Di Matteo could be keen on bringing the player to Stamford Bridge, along with manager Roberto Mancini who has adequate funds at his disposal. But, it seems like another baseless transfer rumor initiated by the English paper, as it is almost unlikely that a player like Sergio Ramos would ever leave the club.
Cesc Fàbregas appeared before the media a few hours after his team's 3-2 win over Spartak Moscow and spoke of Piqué's injury, which added to those of Puyol and Iniesta, means that Barcelona have some important absences.
Raúl Rodríguez recognised that Espanyol's biggest problem this season has been lapses of concentration in defence but said they were working on it and that the return of Colotto would help them improve.
Leo Messi and Karim Benzema represented the Liga BBVA in a promotional campaign for FIFA 13. The pair were joined on the film set by Joe Hart and Alex Oxlade-Chamberlain.
Marca: PSG Chairman Nasser al Khelaifi wants to find the new Messi, and more on Europa League.
as: Benzema scored his most important goal.
Zlatan Ibrahimovic at Barcelona pulls off an ecstatic assist against Malaga as Pedro finishes:
Top Goal Scorer:
Lionel Messi of FC Barcelona with Six goals
Top Assists:
Ibai Gomez of Athletic Bilbao with Two assits.
Clean Sheets:
Wilfredo Caballero of Málaga CF with Two Clean Sheets
Recommended Articles:
90 minutes is a long time at the Santiago Bernabeu
Radamel Falcao: On the wrong side of Madrid?
About: LigaBBVA Noticias is a new column dedicated to the beautiful world of Spanish Football. The objective is to brings news, updates, fan blogs and inside knowledge about the Spanish League to all the fans across India. We will cover news from the both the divisions: La Liga and Segunda Division Liga Adelante and also the Spanish National Team.