Twin talents in the making for Indian cricket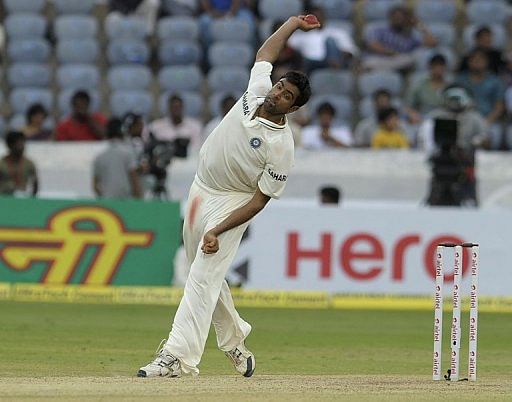 If the two young cricketers, the subjects of this article, live up to their expectations, then Indian cricket could have twins playing for the national team like the Bedser brothers of England and the Waugh siblings of Australia, who brought glory to the team in the recent past.
Chennai, which has given many a talented cricketer to Indian cricket including the likes of C D Gopinath, S Venkataraghavan, K Srikanth, W V Raman, Robin Singh, and R Ashwin, is at the threshold of developing more young talents, the most prominent among them being B Aparajith, who has been making waves with all round performances for India A. His twin brother B Indrajith is also rising to prominence a few steps behind his brother, and made it to the junior national team after coming into limelight through inter school tournaments, and the highly competitive Senior division league cricket in Chennai in the last one-two years. He made it to the junior national team with stunning performances in the quadrangular tournament last year at Visakhapatnam. Then he made it to the Under-19 World Cup and performed credibly along with new left arm spin talent Harmikh Singh of Mumbai and his captain Unmukt Chand of UP. But having chosen to be a master in the difficult art of leg spin, Aparajith"s brother Indrajit, though doing well in bigger competitions,  is confident that he too would be there along with the former.
Aparajith's deeds on the cricket field for India have turned the focus on his doctor dad Baba, who is also the media manager on BCCI  'rolls.' His joy knew no bounds, as the cliche goes, when Aparjith made it to one of the teams to compete in the Challenger trophy, even as he was busy making arrangements for the media in the plush media centre at the M A Chidambaram stadium on Sept 10 for the T20 international between India and New Zealand  the next day.
Likewise, although not biologically,  the current star off spinner R Ashwin may also soon have an off spinning 'sibling' , so to speak, M Ashwin, at least in the Tamil Nadu Ranji trophy team in the near future. The other Ashwin is making rapid strides, bamboozling batsmen in the senior division and junior state competitions. Already M Vijay with his sterling century for Rest of India in the Irani Trophy, is knocking at the doors, as they say in cricketing parlance, of national selectors again. Tamil Nadu Cricket Association is in a happy frame of mind now, what with so many young bloods coming into focus. This is in sharp contrast to the days when a common scene in the corridors of TNCA office was discussion or rather 'grievance' that in spite of the high standard of cricket in the state, ' Tamil Nadu talents' were being given a raw deal.