Karun Chandhok and team forced to retire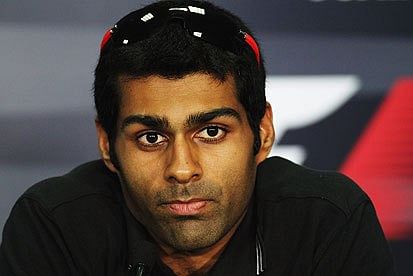 Bahrain - The JRM Racing team, comprising Karun Chandhok, Peter Dumbreck and David Brabham, who qualified sixth, retired due to car's electrical problems in the inaugural Six Hours of Bahrain, a round of the FIA World Endurance Championship, here on Sunday.
Chandhok had started the Six Hours, but the car developed a problem with the chassis electronics inside the one-hour mark with the Indian running in a strong fourth place and was setting competitive lap times on old tyres compared to his rivals.
The team tried to reset all systems, but could not fully regain the data needed to run the car. After 50 laps, the car came into the pits to effect full repairs, but after just one lap back on track, this time with Dumbreck, it became clear that the car required more fundamental work.
The car returned to the garage for the team to conduct repairs and rejoined with one hour 10 minutes remaining, but was forced to retire shortly afterwards. Post race, the problem was traced to a faulty loom section.
Chandhok commented: "The race started OK and I was running behind Jonny (Kane). I was a little bit slower than him, but this was as expected as I was managing the tyres very carefully."
"Then in my second stint, the race started to come to me. I was quicker than the other guys on used tyres and I think we could have had a good race. However, very early on in the first stint, I lost the power to the dash and the guys had no telemetry which is critical for the engine and also knowing where we are on fuel consumption."
"We pitted quite conservatively and lost time as we were caught speeding in the pitlane – the pitlane limiter didn't work due to the electrical problem. From then on we tried to reset but it didn't work out."