Max Clayton: Master the present before he can become the future
It can be too easy to get entrenched in attributing plaudits to the Crewe Alexandra production line, an act everybody throughout the domestic football pyramid liked to get involved in over the summer as Nick Powell, the jewel in Crewe's League Two promotion crown, completed his multi-million pound move to Manchester United and Ashley Westwood also went north, in his case to Aston Villa.
Powell and Westwood were of course, the latest in the alumni of Gresty Road graduates that includes Dean Ashton, Danny Murphy, Rob Hulse, Billy Jones, Neil Lennon, Seth Johnson et al. the most prominent of which are immortalised in a mural above the club's training ground swimming pool. A blank space is notable to the side of Powell, possibly reserved for the Alex's next graduate, 18 year old Max Clayton.
Clayton had been by the side of Powell throughout the pair's footballing education, both immersed in the England youth set-up in tandem with their progression into the Crewe first team that took Powell first, but had his partner, scorer of five vital goals last season, waiting in the wings to take the mantle of "next big thing" that can weigh so significantly on young shoulders. Comparisons with Powell should end there however, for Clayton is on his own now, in League One, at a level his talented partner never had the chance to operate at before being projected to the top tier.
The two were used cautiously by Dario Gradi at the start of last season before Steve Davis took the managerial reigns and unleashed them with no aversion and hesitation, first Powell and then Clayton striking to come back and defeat Morecambe in his first league game in charge.
It was the difference between the two bright young things in microcosm, Powell was the brash leader, the spark to light the fire, while Clayton was the innocent mould of raw talent, the poacher of goals that carried extreme importance, none more so than the one he netted at Southend in the play-off semi-final, a young picture of effervescence that shone just enough talent to suggest the fire would burn long after Powell had gone.
Clayton launched into the new season with typical exuberance, scoring 2 as his side demolished Hartlepool 5-0 in the League Cup and winning the League One player of the month for August, but his lightning quick start was stabilised as he struggled to get to grips with the physical nous of the third tier.
It was always going to be hard, the transition from promising substitute happy to provide late cameos to starter in the division above, but one that the striker is showing signs of realising.
Just one goal in 12 appearances followed after that double over Hartlepool, but promising performances against MK Dons, where he showed energy but wasted decent chances, and then Shrewsbury in the Johnstone's Paint Trophy, where he scored a well taken goal, are good indications that he is maybe turning the corner his talent duly dictates he should.
Davis, a manager forged in the Crewe mould of enthusiasm for youth, will not abandon the progression of his number 7 no matter how frustrating he should become.
Dropped to the bench for the defeat against Oldham then back for the date with Hartlepool at the weekend where he contributed to a 2-1 win, the manager has shown he is willing to remove his man from the firing line should expectation outweigh his current level, both in terms of subjecting him to the bench or moving him to the left sided role away from the imposing builds of League One centre-halves so his technical ability can gleam through with more light.
His preferred position still remains as central striker, but Davis seems to be affording his starlet a tough education as he searches for the correct balance to his side as they settle down to life in League One.
Many will point to the stuttering start Powell endured to his professional career, a reckless sending off at Shrewsbury at the beginning of last season the concerning nadir before the proverbial penny dropped and he proceeded to blow any doubts about his talent away with brute force.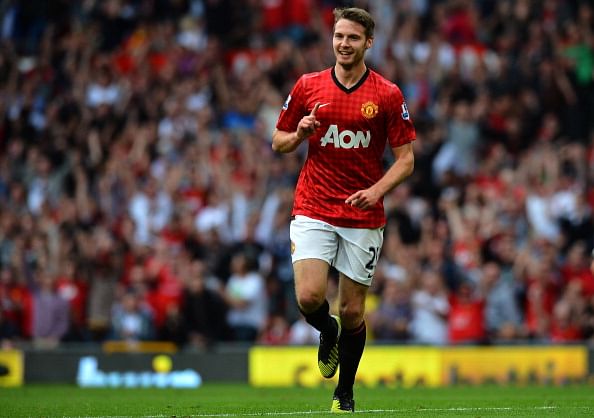 Clayton, one would suspect, has none of the bold arrogance Powell possessed that allowed him to be such a beacon of wonder in the lower leagues, a trait that also permitted him to lead a youthful Crewe team, at the age of 17, to promotion sometimes on the turn of his ability alone. Clayton is a more timid influence than that and has so far been unable to imprint his own mark on a game. Yet, any pressure on him to do that would, you get the feeling, emphasise too much on his raw shoulders far too early.
Clayton is part of a good current crop at Gresty Road which, as the club competes with injuries and suspensions early in the season, are being pushed to the fringes of the first team squad.
Ryan Colclough, Ollie Turton, Brendan Daniels have all been exposed to first team action this term and the likes of George Ray, Billy Waters and Max's brother Harry have all been on the bench, waiting for their own chance to become the next player to complete the journey from Crewe's famed academy to first team, just like Clayton senior has done, but, one would argue, as Max searches for consistency and a confidence to resemble that of his former team mate and close friend, his particular journey is not quite over yet.
Written by Adam Gray
Follow him on Twitter @AdamGray1250
You can follow O-Posts on Twitter @OPosts
Published with permission from O-Posts - O-Posts.