The Australian summer for 2012-13
Senior Correspondent
The Australian summer is all set to kick off with South Africa, Sri Lanka and the West Indies touring the country Down Under this year. The international season is all set to commence on the 9th of November in Brisbane against South Africa, following Test at Adelaide and Perth. The Proteas wanted to be playing at home around the Christmas season which meant they had to be accommodated in the early part of the season. South Africa would be taking on the Aussies in a Test at the Gabba after 49 years! The last time South Africa played a Test match in Brisbane was when Graeme Pollock made his debut in 1963. It also happened to be the Test where Ian Meckiff was no-balled for throwing.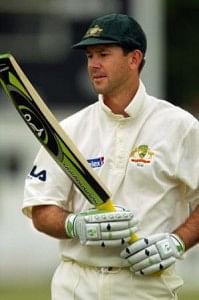 Coincidentally, Sri Lanka will also be playing their first Boxing Day Test at the MCG after 1995 when Murali was no-balled for throwing in 1995. Sri Lanka will play a 3-Test series, a 5 ODI series and two T20Is. Sri Lanka's tour begins in Hobart on the 14th of December – which could be really special given Ricky Ponting features in the Test. Ponting, if played in all the three Tests against the Proteas will be in step to break Steve Waugh's record of 168 appearances in Tests for Australia and would do so at his home ground – at the Bellerive Oval, Hobart.  The Tasmanians will have much to cheer for. This Australian summer will also see the Adelaide Oval missing out on hosting a game on Australia Day; the T20 international against Sri Lanka will be played at Sydney's Olympic Park on the 26th of January.
Canberra, for the first time will host a one-day international to be played against the men from the Caribbean who will be touring for a 5 ODI series and a T20I, which will be the final phase of the Aussie summer.  The summer will end with a T20I at the Gabba against the T20 World Champions.
This Australian summer has a lot of exciting cricket in store. Here's a look at their schedule for the home season.
Australia's schedule for 2012-13
Nov 2-4: Australia A v South Africans, Sydney
Nov 9-13: Australia v South Africa, 1st Test, Gabba
Nov 22-26: Australia v South Africa, 2nd Test, Adelaide Oval
Nov 30-Dec 4: Australia v South Africa, 3rd Test, WACA
Dec 6-8: CA Chairman's XI v Sri Lankans, Manuka Oval, Canberra
Dec 14-18: Australia v Sri Lanka, 1st Test, Bellerive Oval
Dec 26-30: Australia v Sri Lanka, 2nd Test, MCG
Jan 3-7: Australia v Sri Lanka, 3rd Test, SCG
Jan 11: Australia v Sri Lanka, 1st ODI, MCG
Jan 13: Australia v Sri Lanka, 2nd ODI, Adelaide Oval
Jan 18: Australia v Sri Lanka, 3rd ODI, Gabba
Jan 20: Australia v Sri Lanka, 4th ODI, SCG
Jan 23: Australia v Sri Lanka, 5th ODI, Bellerive Oval
Jan 26: Australia v Sri Lanka, 1st T20I, Sydney Olympic Park
Jan 28: Australia v Sri Lanka, 2nd T20I, MCG
TBC: Prime Minister's XI v West Indians, Manuka Oval, Canberra
Feb 1: Australia v West Indies, 1st ODI, WACA
Feb 3: Australia v West Indies, 2nd ODI, WACA
Feb 6: Australia v West Indies, 3rd ODI, Manuka Oval, Canberra
Feb 8: Australia v West Indies, 4th ODI, SCG
Feb 10: Australia v West Indies, 5th ODI, MCG
Feb 13: Austalia v West Indies, Only T20I, Gabba