Messi and Ronaldo to play together for the first time?
Correspondent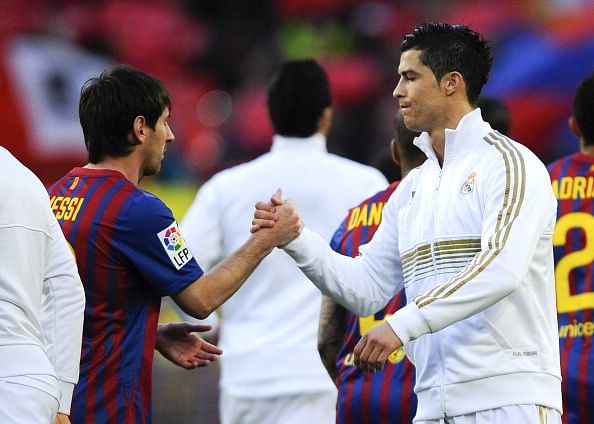 Cristiano Ronaldo and Lionel Messi; these two names are enough to turn serious debate into a fistfight. Everyone knows about their rivalry on and off the field. They also played against each other in the El Clasico a few days ago. Everyone is habituated to seeing both these super-stars play against each other. But is it possible to make a team featuring both Ronaldo and Messi? The answer is YES.
Ronaldo and Messi could play together in charity match for the first time ever. They might play for a charity organized by former Barcelona and Brazil player Rivaldo, who runs the charity. Both these players have already donated their shirts from the last Clasico to Rivaldo's charity. It has been reported that both seem to be interested to play for the same team.
Though it is quite hard to believe for the fans of Ronaldo and Messi, it looks like this match is going to be another example of the phrase "Nothing is Impossible".