Mike Steptoe interview: "EPL clubs looking for Indian player"
Featured Writer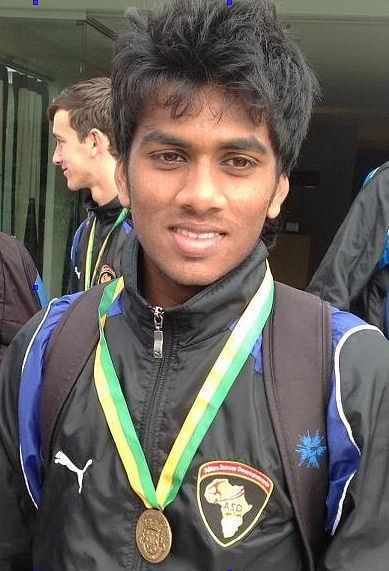 We had an interview with the director of the African Soccer Development school, Mike Steptoe. The school has brought out some great talents like Ayanda Patosi and young Indian stalwart Brandon Fernandes. In a candid interview, Steptoe talks about how his club functions, what they do for their players and their first impression of Brandon Fernandes.
How did the organization arrive upon the idea of coming up with such a school. What are/were the biggest obstacles for the organisation?
The school was my vision in 2005, and has only been operational since April 2009. I felt that there was an opening for an independent organisation to develop elite talent outside of professional football clubs. The biggest obstacles were raising finance and convincing people that there was another way of doing things. Professional football people are very protective of their own environment due to their own insecurities. Most have grown up in football and don't know anything else, so therefore feel threatened by outsiders with experience of other industries. For example, everyone in football told me that I was wasting my time looking at India for potential talent that could one day play in top European leagues. I discovered that there was as much raw talent in India as anywhere else in the world. Wherever there is poverty there are thousands of potential footballers. India is no exception. It just doesn't have the infrastructure to develop that talent through the crucial years of 14 to 18. These are the critical development years because of the speed of the European game. Players get an average of 1.1 seconds on the ball in the EPL and La Liga. If boys are not capable at 18 of playing at that tempo then it is unlikely that they will ever be able to compete at that level.
We selected South Africa as the location, based on the climate and the abundance of raw talent in Africa. Most of our boys are South African, although we have an 18-year old Kenyan who had four full international caps when he was 16, and boys from Zambia, Cameroon, Nigeria, Namibia and of course two boys from India.
Many clubs always look to make best use of a player's potential and then sell him to a big club for a good amount of money. How different is the ASD in that way?
We take a very holistic approach to enable each of our players to achieve their maximum potential. However, we are a commercial business and our aim is to be self-sufficient, and the only way we can do that is through transfer revenues and training compensation. Players are still developing and learning their trade till they are at least 23, so it is important for us to put them with clubs that have a similar philosophy of development. We prefer to retain a percentage in the onward sale of a player for this reason. We also continue to support every player who moves on from ASD with our own management support team. We are a 'football family' and every boy that makes it in professional football knows that he is an ambassador for his brothers if they are to have the same opportunity.
What kind of exposure does the ASD provide to budding youngsters? Facilities wise, playing abroad wise, coaching wise…
We have top class visionary coaches and have a football philosophy which is unique. We are fully residential and provide education as well as football development. We train and play at the University of Cape Town and have our own nutritionalists, sports science staff, psychologists and other support staff. We aim to tour each year with our U19 squad. In 2011 we toured Belgium and beat Mechelen 4 – 0 and Anderlecht 4 – 1. In 2012 we went to Portugal and beat FC Braga 2 – 0 and went on to play a very close game with Deporto La Coruna in Spain which we eventually lost. We also played El Jaish in Qatar where we led 2 – 1 until conceding a dubious penalty in the final minutes.
How do you go about zeroing in on a potential candidate. How tough is it to get someone to agree to join your academy, especially when they are from another country?
It's not difficult because we know what we are looking for and there are thousands of boys that could potentially make it with the right coaching. The language barrier and logistics are usually the most difficult area of recruitment for us in India. We are very keen to establish relationships with Indian clubs and scouts for boys born in 1996 and 1998 at this point in time. We are looking to take in to the Academy at least three Indian boys per year from this year onwards. We already have Amarjit Singh from Punjab, who has played at the U17 level for India, and we are looking for two more players this year. We have a scouting network in various countries in Africa.
Tell us about Brandon Fernandes. What was your, and your club's coaches' first impression? Did you feel he had it in him to go far?
At first we were not sure. He had great skill but no physicality and he didn't settle because of the lure of playing the U17s and U19s for India. Unfortunately, his international career impeded his development. He has made rapid progress over the past twelve months whilst not playing internationally. We always knew he had the potential but it was critical that we have more time with him. Brandon is a very determined young man with good character and will be a role model for Indian football. He is a quick learner and hungry to perform at the highest level.
How many clubs (and which ones, if it can be revealed) are behind Brandon? And how surprised were you when you first heard that there were EPL clubs interested in him?
Firstly, it would be unfair to comment on the interested clubs, but it is commonly known that most EPL clubs are looking for an Indian player good enough to play in the Premiership. They are all keen to engage the interest of the sub-continent in their own clubs because of the commercial impact.
What other success stories have the ASD brought out? Any players/graduates who have gone on to make/are making it big?
As stated, we have only been operational since 2009, but already have Ayanda Patosi playing for Lokeren in Belgium. He is still only 19 but is a regular starter and has played over 30 games in midfield for them. He is tipped as one of the future stars of Belgian football, and is likely to get his first full international cap for South Africa shortly. Ebrahim Seedat is playing for BidVest Wits in the SA PSL and the national U20s, and all other graduates of our school are earning a living from football in the SA div 1 and 2. Also, we expect to confirm in the next few days another player moving to the MLS in North America.
What are the ASD's long term goals?
Our mission is to develop professional footballers and future ambassadors through our distinctive football philosophy and holistic character development.