Can't say it? Don't Tweet it
Featured Writer
When Jack Dorsey founded a social networking site in 2006, he probably didn't realize the power that a meager one hundred and forty characters can hold. A micro blogging site that goes by the name of Twitter has the power to start revolutions, make celebrities out of ordinary men and women, but ironically, it also has the ability to bring those very celebrities spiraling down to earth. An unintended endorsement, a wrongly-positioned ideology, or even a grammatical error, can cause the cookie to crumble. Apart from that, it also sends across the collective hate of over 500 million active users.
Due to the vulnerable position that Twitter puts its favoured celebrities in, it is extremely essential for these big wigs to watch their step; and footballers, the superstars that they are, more often than not, have to watch their risqué mouths. A misplaced tweet can mean bad publicity for an actor or a politician, but for a footballer it could result in a FA misconduct slap or even an ousting by fans.
So for all the sportsmen or their agents out there, here's a Social Media Guide to avoid boo-boos. Also, Chelsea should probably induct their new joiners with this kind of manual; a refresher course couldn't hurt either.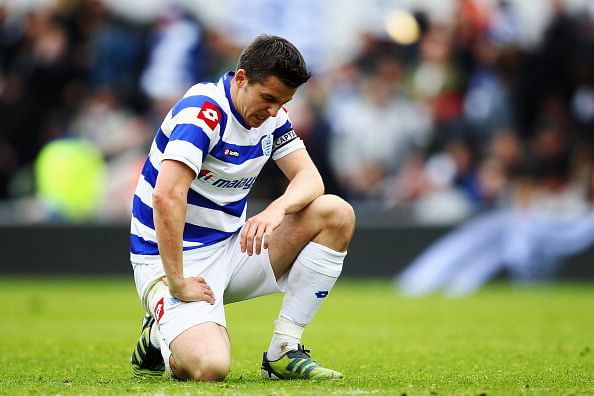 1) Wash your mouth with soap – Footballers or their social media executives need to be mindful of the kind of language they employ. A regular chump using the four letter word is acceptable, we are the commons. However, footballers are icons in their own right, and having an icon trash talk is unacceptable. Decorum is a non negotiable. Ashley Cole, are you listening?
2) Hold fire – Yes, Football is a competitive sport and club culture is more cult culture than anything else. Nevertheless, a direct attack launched to defame or humiliate a fellow footballer is more school boyish than becoming of a professional raking in the millions. Joey Barton and Piers Morgan, come on ye lads, get a room or an alley, whatever rocks your boat.
3) Do you want the stands empty? – Lashing out at the fans is a complete and utter no-no. Chelsea footballers, especially the defenders, seem to have some sort of trouble processing this diktat. Twitter is meant for interaction and engagement, it is a portal that allows fans to communicate with the elites, but it's so beautifully designed for retribution. One bad mouthed tweet, and you'll be trending worldwide with the mob latching on just to see you squirm.
4) One foot in the mouth, the other in the rear – Being politically incorrect is something that footballers seem to invariably master. Racism is an issue that has always struck a nerve and for good reason. As a survive without assassination attempts mantra – stay away from racist, religious or politically skewed remarks, it makes the footballers look like they suffered from one too many injuries to the head. Carlton Cole, when in doubt, don't type!
5)      Off limits – As a rule of thumb, referees and chairmen are off limits. This boo-boo is the biggest of them all! Whether calling the referee out for being a "joke", or telling a certain gentlemen from Sunderland to well, fornicate himself, it's just not done! Respect, while using a social forum, is an absolute essential.  Darren Bent and Ryan Babel are two not-so-classy examples who have earned themselves a place on the wall of shame due to their affinity for expletives.
With the world becoming increasingly voyeuristic and progressively empowered, there is no space for error. Dear footballers, what you won't say in front of Mommy Dearest, don't type that at all.