Peter Gade Interview: "Indian youngsters look promising"
Featured Columnist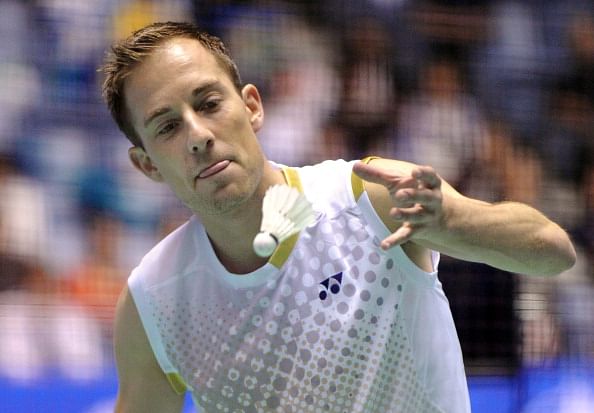 It wasn't the ideal way he would've hoped to bid farewell to the Denmark Open, but Peter Gade isn't distraught. The lion-hearted Dane, who has been in the thick of the action for a decade and a half, will finally call it a day at the year-ending Copenhagen Masters. Gade was unexpectedly bounced out of the tournament by India's Sourabh Varma, who is part of a new set of young and hungry Indian players. We caught up with Gade for a brief interview:
The match against Sourabh Varma didn't go the way you would've liked…
Sourabh played a very clever game. I hoped I could control him, but he was on top of me. He was playing very patiently, and was very clever. He didn't rush at any time. I was hoping he would rush, and make mistakes for me, so credit to him for playing a very good match. I did my best to get close to him, and get control of him, but I couldn't. I think he's a good prospect for the future.
He needs to play stable, not just once in a while, but for a long time.
What do you think of the new group of Indian players?
I think they (India) have a very good group of young players, and I think they will be contenders in the future. But I think they need to do it in a stable way, play high level not just once in a while, and also away from India, in Europe. Talent-wise, I think they have great potential.
Your fans in India must be awaiting the translation of your autobiography into English…
It will be available in English soon. I don't know in what time, maybe in the next two-three months. I will do my best. I love India, and I have great memories of India.
At the end of your career, which matches stand out in your mind?
There were many great matches, but if I have to pick one, it would be the one against Lin Dan, beating him at home in 2006. To beat him at home was great. I also remember the match against Dong Jiong at the Denmark Open. Both of us played at a very high level.
And the toughest opponent you've faced in all these years?
Lin Dan. Because he is the best I've played.
Do you think you could've played a bit longer?
It's enough. I'm at the end… finished.