Delhi, Chennai split honours in NBA 3X National Championship
Contributor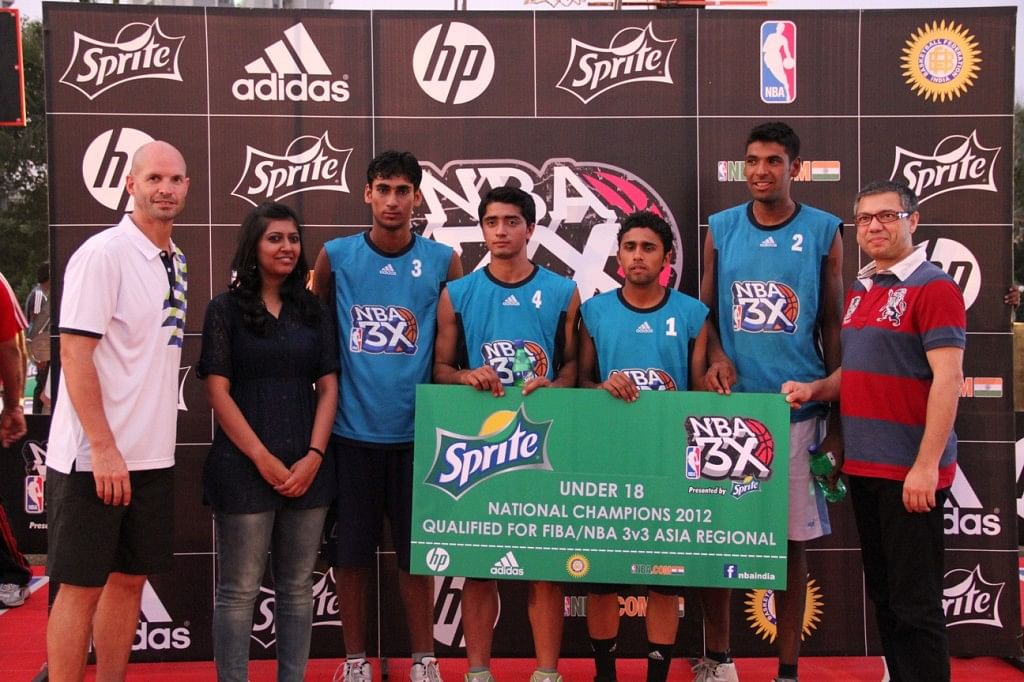 October 21, 2012, Mumbai: Delhi and Chennai shared the spoils in the National Championship of the first ever NBA 3X presented by Sprite at Inorbit Mall, Malad here today.
The event, which marked the largest 3-on-3 basketball tournament ever staged in India with 400 teams participating witnessed action across two age divisions, 16-18 and 19-23.
Ghatkopar YMCA Clippers (16-18) and Mumbai Ballers 3 team (19-23) were the two winning teams of the Mumbai leg which began on Saturday involving 96 teams. They joined the winners from Delhi, Hyderabad and Chennai in the quest to be crowned National Champions.
After an absorbing playoff round involving the four teams across both age divisions, it was Chennai and Delhi who would end up contesting both finals. While Delhi drew first blood in the under-18 final, overpowering Chennai 13-4, Chennai returned the favour in the over-18 category as they narrowly edged their opponents from up north 9-7.
Both winning teams have now qualified to compete in a 2013 FIBA/NBA Asia 3-on-3 basketball tournament.
There was more reason to celebrate for Bopanna and Akhilan of the victorious Chennai team as they will be heading to Houston for NBA All-Star 2013 courtesy Sprite after they won a skills contest.
The duo may now get a chance to be part of the global pool of players from which NBA All-Stars Kobe Bryant and LeBron James will select to be part of the Sprite Team Sudden and Team Intense competition during NBA-All Star 2013.  In addition, the first Sprite Basket Blast 2012 will take place in select cinemas across select cities in India from September through October.
The National Championship was tipped off by Shibani Dandekar while noted singer Anushka Manchanda brought the excitement to an end with a rousing performance.
NBA 3X presented by Sprite was supported by Adidas, HP, Spalding and the Basketball Federation of India (BFI).