Bayern Munich set new Bundesliga start record!
Featured Writer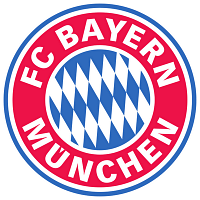 German giants FC Bayern Munich have set a new record with the best-ever start to a season in Bundesliga history by winning their eighth match in a row, a 5-0 trashing of promoted Fortuna Düsseldorf at the latters Esprit Arena on Saturday. The Bavarians have been in splendid form since the start of the 2012/13 season, now having maximum 24 points from eight matches and an incredible 26:2 goals. Bayern Munich maintained their five points lead at the top ahead of surprise package Eintracht Frankfurt.Saturday afternoon's match marked also the 300th Bundesliga career victory for FCB coach Jupp Heynckes with goals from Croatia's Mario Mandzukic, Brazilians Luiz Gustavo and Rafinha plus two from German international Thomas Müller.
So far Bayern Munich have done mostly right in the Bundesliga and the club will be looking to extend this winning streak as long as possible, but the ultimate aim remains to win back the Bundesliga title from two time running winners Borussia Dortmund.
Published with permission from Arunava about Football.