Indian Grand Prix preview: Ferrari
Featured Writer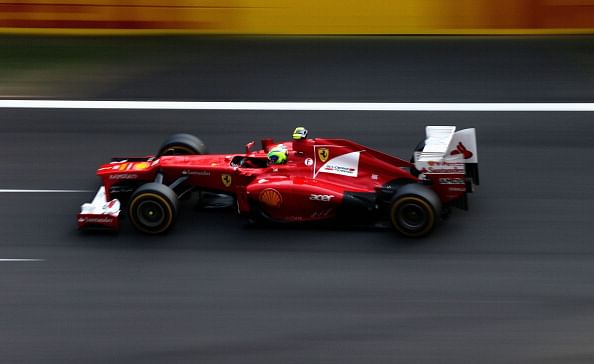 Ferrari has two very clear aims in front of them now: the probable one – catch Sebastian Vettel, 6 points ahead, in the drivers championship, and the seemingly improbable one – catch Red Bull, 77 points ahead, in the constructors championship. Seeing the current delta in performance between Ferrari and Red Bull and how big an ask it is for the guys at Maranello to find a few tenths in a matter of days, taking their wind tunnel correlation problem also into account, Ferrari should solely concentrate on the drivers championship for the last few races.
 TRACK
The Buddh International Circuit is a circuit which should suit the F2012 as it doesn't have the slow corners but it does have one very long straight which might give the team a tough time, especially if they are not able to bring the in-the-pipeline-DDRS to the track this weekend. But when compared to the RB8, if big aero updates are not brought to the track, Vettel will have a significant performance advantage over Alonso in the fast sweeping corners.
On current form though, Ferrari seemingly can't match Red Bull on the basis of pure pace at this track.
DRIVERS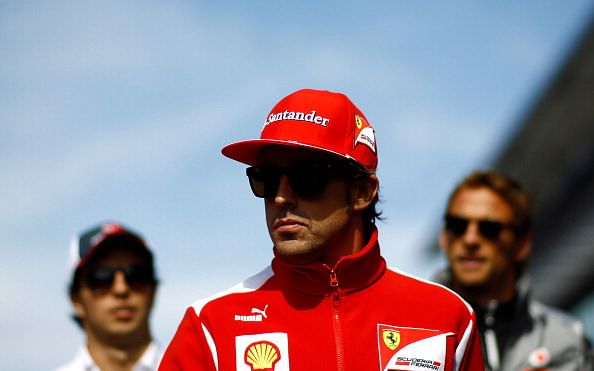 He has already said that he will cut down drastically on interviews and PR events to concentrate solely on the championship. If Ferrari are not able to match Red Bull in bringing some significant updates, then it will take a superhuman effort from Alonso to overhaul the mighty Milton-Keynes outfit – luck having to play a very important part in that. Alonso can take confidence from the fact that he was able to notch up a podium here last year with a car that was quite far behind in performance behind Red Bull and McLaren.
His main aim this weekend will be to finish ahead of Vettel and try to cut down on the 6-point deficit, even if getting a lead come Sunday seems to be out of reach with the Ferrari clearly not the class of the field at the current moment. Massa was clearly faster than him in Korea by running a rumoured-Red Bull style exhaust and Alonso will be hoping to get a significant performance benefit from it once it is fitted to his car this Friday.
Having just secured a one-year extension with the team for 2013, the pressure will be off him after a long time, with all eyes firmly fixed on his teammate as we head towards the 17th race of the season. His job will be to qualify as high as possible and try to take points off Alonso's rivals – most important among them being Vettel. If Ferrari don't find a Catalunya-type jump in performance, even his best efforts coupled with Alonso's brilliance will not be enough to make significant inroads into the 77-point deficit Red Bull have at the moment, although it will be more crucial to keep McLaren behind, who are only a few points adrift.
Last year, it was another chapter of his saga of on-track battles with Hamilton – him being handed a penalty this time around after Hamilton had suffered when the two collided earlier in the year. Later, Massa's race ended after hitting a kerb at Turn 8 for the second time that weekend and as a result, the kerb has been re-labelled as the "Massa kerb" from this year onwards. Whatever he does, one of his most important jobs this weekend will be to drive more carefully over that kerb and stay out of trouble.