Real Madrid's new found hope in new 'Galactico' era
Intern
Florentino Perez's ascendancy of the Real Madrid presidency in July 2000, provided the backdrop to one of the most significant landmarks of the club's illustrious history. Perez's main electorate promise of bringing Luis Figo to from a club which was, back then, neither as famous as it is now, nor was as infamous, was fulfilled. The assembling of the Los Galacticos, a dream team featuring such outstanding individuals who would have otherwise appeared on the same team sheet only as the FIFA World XI, had begun.
Although the effectiveness of the Galacticos together is highly questionable and nobody passes up an opportunity to debate it, the quality, the star attraction, and just the sheer aura of awe that they gave off, coupled with a ninth Champions League win for Real Madrid, was enough to squash any wiseacre's  suggestion that they went trophy-less for three seasons. Zidane, Raul, Roberto Carlos, the Brazilian Ronaldo, David Beckham, and the indefatigable craft of Figo. It was a pity that one Champions League is all they could win.
It is also a pity, however, that this is the tenth anniversary of their ninth European Cup, and they are yet to enter the double figure mark. Although Mourinho's new team who have a striking resemblance to the Galacticos have come tragically close in the last two years. But, there is a widespread feeling around the footballing community that this year, Real will finally put an end to a decade of misery, and although I am not one of those who would be particularly pleased to see that happen, I'm afraid it seems more likely than last year.
Although there hasn't has been a wholesale change as such and more than the basic essence of the squad still lingers from that of last year's, there is a different look to this squad. It doesn't so much give off the negative vibe of a team of assassins who fail to kill the President in a movie, but it shows enough semblance to the team of specialists of The Italian Job. The team who will have it hard, more than last season, but appear likelier winners just for that reason. Speaking drama-wise, of course. The practical reasons are even more frightful.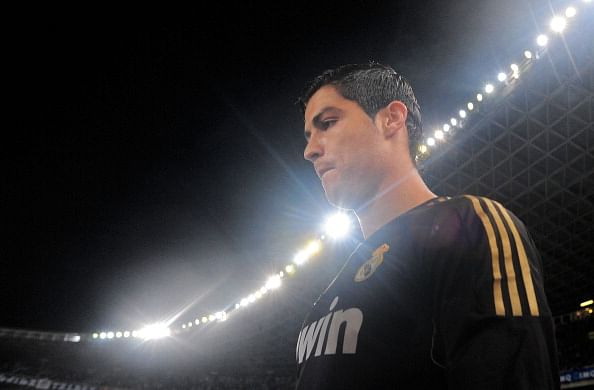 After his La Liga win with Real last year, Cristiano Ronaldo will be more fired up than ever to go ahead and conquer the European frontier as well. He looks more like a man on a mission than ever, and Jose Mourinho wanted just this to add to his two other Champions Leagues and become the first man to win it with three different clubs. And join only Bob Paisley as the holder of three Champion Leagues. In Karim Benzema, they have a technically near-perfect marksman who makes sure that the defence has to work double-time to, well, in some cases, just to avoid a rout.
Iker Casillas has been with Real all through their Champion League drought, and just as wine matures and gets better as the years roll by, so do great goalkeepers. Backed by a good, stable defence, which still could improve, more clinical performances from Casillas and Real could see them make progress beyond the semi-final. Strangely, on their way to the semi-final, they have been near unstoppable in the previous two seasons.
Real Madrid's newly assembled group of mercenaries have finally come together, and seem to be hitting their peak. All they need to do, is hit it at the right occasion.