Interference of Technology in Cricket!
I saw it coming, yes, I did!
The extent to which technology can play a part in the game of Cricket was always going to be questioned some day. So, is today the day? Yes, I believe. Why? Just because it was India who were at the receiving end of this episode? No! It is true that we never brag about anything in general unless it happens to us or rather affects us, and cricket is no exception. Governed by probably the most influential sports body in the world, the BCCI, and given the backing of the insanely huge number of fans, any issue arising out of this country is bound to be heard. So, is this the only way you can get an idea cross ICC's mind? Probably not, but this is definitely the most convincing way that anyone could think of, for the powerful backing it has got. We all know, and accept, the fact that BCCI commands respect more than ICC does. The IPL is just the simplest example that I can cite at this moment to substantiate my point and not many would disagree to this.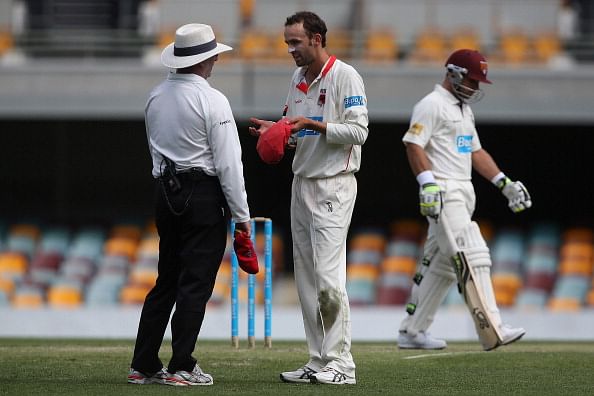 So, when was technology first associated with the game? It was 1992, for referring Run-Outs to the Third Umpire, and this should not come as a surprise to many as to who was the first one to have been adjudicated Out in this fashion. Yes, our very own, Tendlya, it was!
Later, technology was then further involved in adjudicating LBWs. Although the technology used during this time was different than what we have now in place, it therefore had different criteria to make decisions. However, here, it was the Umpires who made the calls to refer decisions to the TV Umpire and therefore involved no player participation. This didn't last for long for this was subdued by the fact that it took a long time to make decisions and therefore was done away with. This also questioned the authority of the on-field Umpires, the point that I would discuss after a little while below.
Just a year or a couple ago (pardon me for the dates), ICC came up with UDRS (Umpire Decision Review System), wherein the players could actually question on-field Umpires' decisions if they wished to. This was probably an effort to match Cricket's standards to that of Lawn Tennis', where the players could do the same. To summarize the events till date regarding UDRS, it was announced long back that UDRS was going to be used in the ICC ODI World Cup 2011. However, it was left to the boards to decide whether to involve use of UDRS in any of the bilateral or tri-series that they played, in an effort to get used to the system. As any one would expect, BCCI was never in favor of using UDRS in any of the series that India played. I could not actually understand the reason for this as to what were BCCI's apprehensions against UDRS. Having said that, it was just an incident waiting to happen. Had BCCI used UDRS in any of the earlier series, the issue that we witnessed in the match against England could have probably cropped up then and could have been corrected by now. This could have also led UDRS to have scrapped away altogether.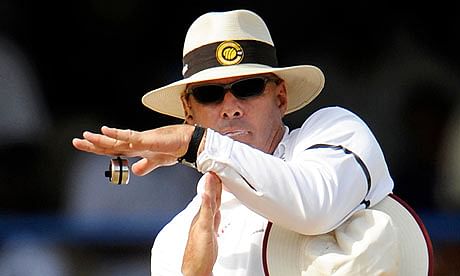 So, what is the issue in involving technology? Well, I always thought of Cricket as a sport and not a matter of life and death. Once hailed as a Gentleman's game, the situation today is not at all about being gentle. Speaking of being a gentleman, the very first thing one would do as a gentleman is respect authority. No points for guessing the authorities in the game of Cricket – the On-field Umpires. Of course, these authorities could have misjudged decisions on many occasions, but then they were there for a reason – to adjudicate, chosen out of a lot of hundreds of other people, on the basis of their decision-making capabilities. On a lighter (not actually) note, on similar lines, do we have another Judge watching over the adjudications made by a Judge in a Court? Does the presiding judge refer any decisions? This may sound a vague analogy to many, but why do you need a third umpire in the first place when you have two of the best persons in the world for that role to do the job for you? The moment you involve a third person in making decisions, you question the abilities of the people in charge. So does this undermine the role of the on-field umpires? Yes, it does! Nobody in the world would like to ask a person as capable of him, to make the decisions for him. If you call this ego, so be it! A classic example to this is when recently the umpires started checking for No-Balls when the bowlers struck, to make sure they didn't give away wrong decisions. The standards of the game couldn't have stooped more and it was really disgusting to see the role of the umpires being diminished to mere counting of balls bowled in an over. Come on, why make two middle-aged men bear the heat all day when you can have simple counting machines do that for you?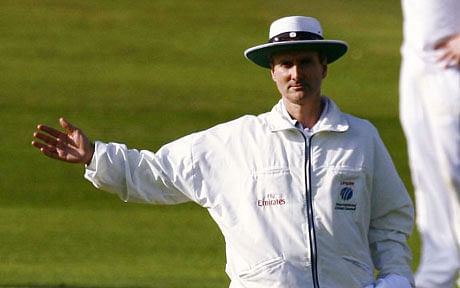 Now, assuming the above said statements do not hold true, we bring in technology into the game for making decisions. If you have a fool proof system in place, you probably would have no qualms using the same. This holds true for adjudicating Run-Outs, where you have adequate information to give decisions. Let alone cases of close calls of touch-and-go or some situations where the benefit of doubt is given to the batsman, there is nothing that obstructs the use of this technology, i.e. there is no limitation on the technology in itself. But consider the limitations that were applicable to the technology that was being used in adjudicating the LBW decisions. Given criteria and some presumed conditions, this technology always looked for a favorable situation wherein a decision can be made without any hesitation. Of course, these conditions were formulated and set after a detailed study, but then can there be a better judge than a human eye? When some 30k odd people, the bowler and the batsman himself thought he was out, why do you still need technology to make that decision for you? I mean, why do you have a system in place, whose accuracy would be questioned every now and then. Why not have a fool-proof system first and then use it? This is definitely true in case of the Run-Out decisions and this is where the technology used for meting out LBW decisions fails.
Concluding this, firstly, respect the authorities on the ground, restore their power and secondly, use technology only if it is fool-proof. Until then, let the on-field umpires make the decisions for you and keep on finding innovative ideas and inventing technologies that could actually be put to great use.
My two cents!