Key moments from this week's RAW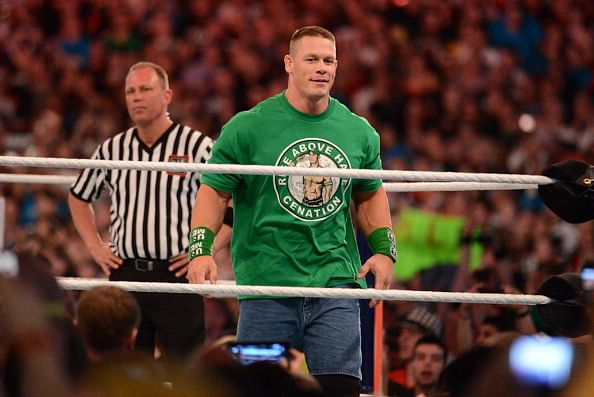 With this week's RAW being the final episode before the much-anticipated Hell in a Cell PPV, a lot was expected from it. However, it has to be said that the show did deliver quite a lot, and rather than concentrating on the main storylines surrounding the top two championships, RAW did indeed open up several other avenues which weren't very much related to the PPV.
These new storylines do indicate WWE's intentions to move forward with the show and concentrate on the mid-card wrestlers, who have been making quite a lot of news due to their immense talent.
Here are a few interesting moments in this week's RAW that made their mark:
1. To begin with, the fight for the post of the GM of RAW is indeed getting fierce. With AJ's reign as the GM coming to an end, several questions have risen as to whether this was really the time AJ was supposed to step down. The most surprising turn of events however came in the form of Vickie Guerrero. I, personally did not expect her to be chosen as the 'Managing Supervisor', and this twist in the plot indeed gives us a lot to dwell over in the near future. Also, with Heyman in the foray, the best one can expect is a struggle between Gurrero and Heyman for the GM's post. Also sidelining AJ so easily wouldn't make matters interesting, and keeping her in the scuffle can make this one an entertaining bout for the fans.
2. Keeping Dolph Ziggler out of the main picture is indeed a difficult thing to do, no matter how small his appearance is. This week, we witnessed a match that deserves to be appreciated. Bryan Vs Ziggler was indeed a match that made me feel satisfied. The way these two wrestlers executed their offence was something out of the ordinary. Daniel Bryan was at his usual best and got plenty of support from Ziggler, who did more than enough justice in selling Bryan's move. Ziggler ended up with the win which gives him a lot of momentum going into the Hell in the Cell, as a lot is expected from Ziggler, especially since he holds the Money in the Bank briefcase. Daniel Bryan used a few submission maneuvers which were executed perfectly, and Ziggler did really well to make Bryan's unorthodox offence look impressive. A sit-out face buster from the top rope from Ziggler was without doubt the best moment of the match. All in all, a match worth watching, and without doubt a match that I will watch again.
3. Cena is completely fit, or that is how it looked. But it is not Cena's injury that we are concerned about anymore now. It is in fact Cena's relationship with AJ that has got us here. His 'formal business dinner' with the GM has gotten things to go awry, as the event has taken a negative toll on his image. With Ziggler and Vickie blaming Cena for AJ's fate, there is indeed a cloud of uncertainty over Cena's position in this storyline. It is indeed a great place to put the top face of the WWE. The fact that he is equally despised and liked by fans around the world will surely bring about a great number of debates and not to mention increased viewers for the forthcoming episodes.
4. The feud between Sheamus and Big Show was quite stale the previous week and this week was no different. With Sheamus looking completely carefree about the match in the PPV, Big Show now looks like an undermined wrestler and this will become even more certain if Big Show loses in HIAC. The only justification WWE can have for Sheamus' carefree attitude is by making him lose his title to Show in the PPV and make him understand that Show is for real and is not some discarded heel that is no longer relevant for the WWE.
5. Kofi Kingston and The Miz seem to be passing through the right path, as the build up to the Intercontinental Championship does look perfect, with Kofi dictating terms in his victory against Michael McGilicutty. The stare-down between these two wrestlers did seem quite intimidating and surely this indicates a great match in HIAC.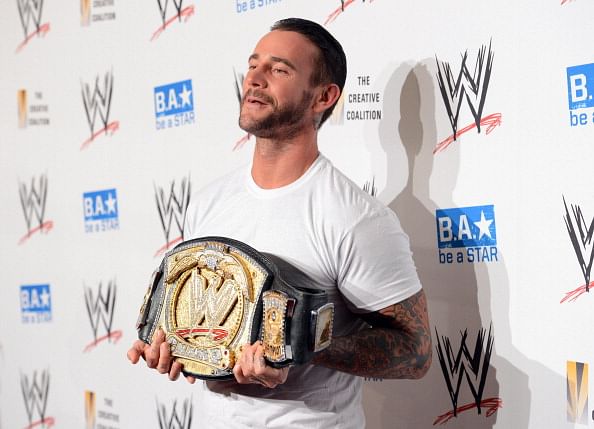 6. Sheamus Vs Punk, the main event was honestly another match that told us several things about the match that we are going to witness this Sunday. The Lumberjack match did start quite calmly, but later on there was a huge statement from Ryback as he came onto the stage and displayed his strength by literally tossing CM Punk around the ring.
This match gives us an insight into how brutal the match is going to be for Punk and how difficult it will be for him to retain the title, and at the same time continue his demand for respect.
With most loose ends towards Hell in a Cell now fastened quite rightly and a few more new seeds sown into events after the PPV, this week's RAW addressed all the right storylines and made sure that they did not leave too much for next week's show.
It is now certain as to what RAW will throw at us in HIAC, but the Smackdown part still remains a mystery.