Junior national basketball camp from Oct 29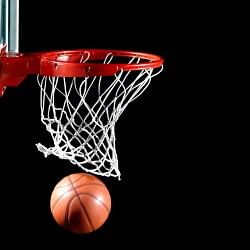 New Delhi - The Basketball Federation of India (BFI) will conduct a national coaching camp for U-14 boys and girls here at the Indira Gandhi Indoor Stadium from Oct 29 to Nov 28.
A total of 50, 25 boys and girls each, from across the country have been selected for the camp.
Following is the selected list:
Boys: S. Sai Kumar, K. Bhargav, Pranav Nair, Akshay Adhana, Sahil Kalyan, Sameer Qurshei, Mohamed Sharikh Mogradia, Abdul Khalid Khan, Zorinsanga, Saurabh Kharab, Himanshu Singh Bisht, Mayank Barde, Shubhmeet Singh, Jaskaran Singh, Aakash Khatik, Mohit Jakhar, Abbas Ali, P. Bala Dhaneshwar, Adarsh Premsan J., Ajay Singh, Chandan Singh, Alok Kumar Shaw, Suman Majhi, Binod Rajak, Saddam Hossain.
Girls: Mahima Bhardwaj, Vimla Ekka, Laxmi Sravanthi, Gulabsha Ali, Manisha Gujar, Bharti Kuhar, Namrata Hooda, Sandhya C. R., Annapurna C., Snigddha, Reyna Katherine, Akhila Mohan, Shreema, Rucha, Rutuja, Palak Malik, Pooja Singh, Deeksha Masram, Prabhjot Kaur, M. Nishanthi, J. Ishwarya, I. Amritha, Shreyabhi Vats, Harshita Balyan, Pallavi Kumari.