A tale of IPL teams in CLT20, 2012
Intern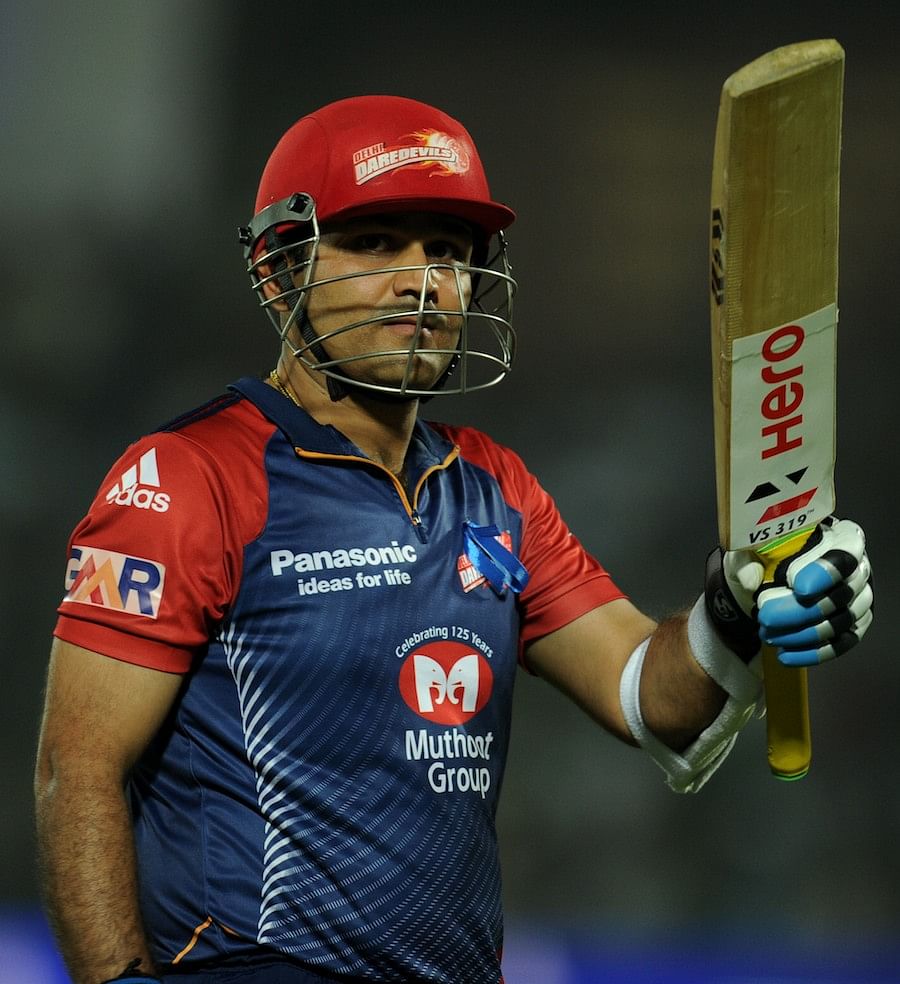 Hat-trick was expected
But they were just ousted
Defending champions – Mumbai Indians
Failed to make any impressions
Once upon a time Chennai "Super Kings"
Made their impact only in the ends
Kolkata Knight Riders – heroes of IPL
Could not flourish in the CL
And the Delhi Dare Devils' tale
Was mere banal and pale
Yes! This is the ballad of IPL teams
Oh players! Please do not repeat this in the future series!
Mumbai Indians:
After crumbling in the first two seasons of the IPL, Mumbai managed to qualify for Champions League only in 2010 and were crowned champions of the tournament in 2011. Entering the latest season as defending champions, they had a very forgettable series. Binging on failures, this probably was the weakest of all teams which competed this season. Yet, they managed not being on the bottom of the table by having a higher net run rate than Auckland and Yorkshire. No one in the team had put up a very commendable show apart from Dinesh Karthik and Lasith Malinga. Malinga alone accounted for more than half of all wickets taken by the team.
Chennai Super Kings:
This team – my favorite team – always balks viewers' anticipation. In the light of their performances in previous editions, when everyone had a threshold for their acts, the team was nowhere near it. And while looking bleak to everyone, they made a comeback. After losing to Sydney Sixers and Lions and their net run rate became dangerous, their qualifying for the next stage was all dependant on other games. After the Lions' triumph over Yorkshire, Kings were out of the race, which was the same story as the previous editions. They ended up third in group B following their victories against Mumbai and Yorkshire. Surprising everyone, Dhoni relinquished captaincy and wicket-keeping in the inconsequential last match (against Yorkshire), which were taken over by Raina and Saha respectively.
Kolkata Knight Riders:
Be it winning or losing, the champions of IPL chapter 2012 did it in a grand way. No match was won or lost closely. They lost to Delhi by 52 runs and to Auckland by 7 wickets. And in their last match against semifinalists Titans, Knight Riders won by 99 runs! But in a series like CL T20, where net run rate is a key factor in deciding the fate of teams, this big victory failed to make any difference. If those matches, which ended with no result, had yielded some result, probably many teams, including KKR, would have had their chances of reaching higher levels of the tournament.
Delhi Daredevils:
Delhi team outlasted all other IPL teams this season. Without losing a single match in the league stage – played two matches and the other two ended with no result because of bad weather – and its players in good form, they reached the penultimate stage of the tournament. Nevertheless, history was not rewritten. Once again, Delhi Daredevils could not overcome the hurdle – semifinal – to reach the finals. Defeating Knight Riders by a huge margin of 52 runs and having won against Perth Scorchers by 3 wickets, the team very comfortably reached semifinals. After Sehwag failed to get off the mark in the very crucial match, Warner and Pietersen tried to set up the innings but completely lacked support and lost the match by 22 runs.
And this ended the existence of IPL teams in CL T20, 2012.