Mickelson seeks unprecedented third victory at WGC-HSBC Champions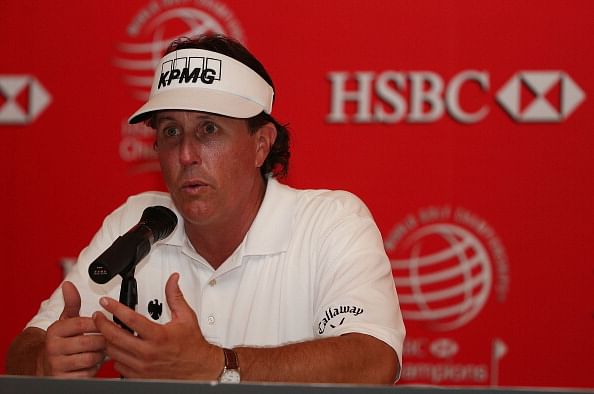 Dongguan (China) - Golfer Phil Mickelson is the only two-time winner at the WGC-HSBC Champions and he intends to increase his tally to three this week.
After suffering one of the biggest lows of his career at The Ryder Cup, the American is looking to get back into the winner's circle at Mission Hills Golf Club's Olazabal course.
Mickelson formed a formidable partnership with Keegan Bradley at Medinah, winning their three matches in partnership before both men lost in the Sunday singles as Europe turned the American tide to complete that most incredible comeback and retain the trophy.
"I think the first two weeks following the Ryder Cup was a really tough low, one of the biggest lows of my career," said the 42-year-old.
"It was a very emotional time because we really thought we were going to win. We expected to win. We were playing well and we thought that we were going to do it on Sunday."
Mickelson is hoping the inspiration he drew from partnering Bradley will renew his focus on the game, starting this week on the Olazabal Course.
"I enjoyed our time in Shanghai with this tournament but I think this golf course is wonderful, too," he said.
"The fact that the golf tournament is moving is nothing different than what we have amongst all of the big Major Championships in golf. This is a great site with a great golf course to host it. I played the course for the first time this morning. I really enjoyed it. I thought it was fun to play."