Team Foley vs. Team Punk announced for Survivor Series
Senior Correspondent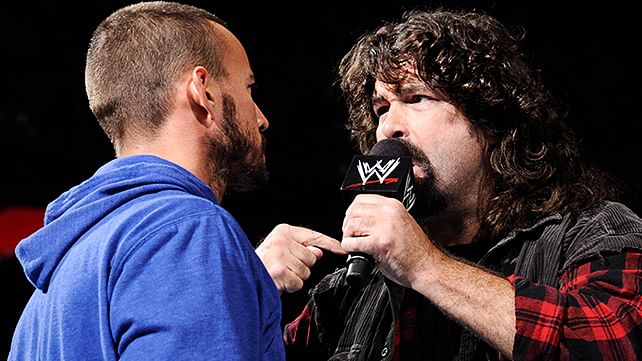 In the aftermath of last night's Hell in a Cell pay-per-view, yesterday's Monday Night RAW started with a bang. As CM Punk, who retained his WWE Championship the night before against Ryback due to some shady officiating by Brad Maddox (a former developmental wrestler for WWE), his victory speech was interrupted by "The Hardcore Legend" Mick Foley. Foley began questioning Punk's manhood, not to mention the shady victory in the PPV main event the night before. As a result of this, and the beating Punk laid on Foley a few weeks ago, Foley issued a challenge for Punk: a team captained by himself against a team captained by Punk at this year's Survivor Series in a few weeks. Punk gladly accepted the match, and stated he would announce his partners later in the show, leaving the selection process to his manager, Paul Heyman.
In the closing moments of the show, Heyman and Punk entered the ring in order for Heyman to reveal Punk's team to him. In addition to Punk, the team would consist of The Miz, The Rhodes Scholars (Cody Rhodes and Damien Sandow), and Alberto Del Rio, who Heyman referred to as a "co-captain". Just moments later, Foley appeared on the stage, ready to announce his team. Foley decided on Kofi Kingston, current WWE Tag Team Champions Team Hell No! (Daniel Bryan and Kane) and Randy Orton. While Punk scoffed, assuming Foley was the final member of the team, Foley had a little surprise. Although Foley will be a part of the team, he will only be ringside in a managerial role. Instead, the fifth member of Team Foley will be none other than the man that got screwed at Hell in a Cell, Ryback. Moments later, Ryback charged the ring, taking Rhodes out with Shell Sh0cked just before the show went off the air.
This will be a traditional 5-on-5 Survivor Series match, meaning that it will be under elimination rules. If a member of a team is counted out, disqualified, pinned, forced into submission or deemed unable to continue, they are eliminated and the match continues until one team is completely gone.
Honestly, this match has a lot of potential, and could steal the show. It is filled with guys who are hungry and are ready to move to the next level, as well as several established main eventers, including the WWE Champion. Generally speaking, the survivors in a match this packed usually wind up moving onto the main event scene (Sheamus did the same thing in 2009, becoming WWE Champion a month later, for example), so there is a lot of potential in the aftermath, regardless of who is left standing.