Liverpool to get boost in November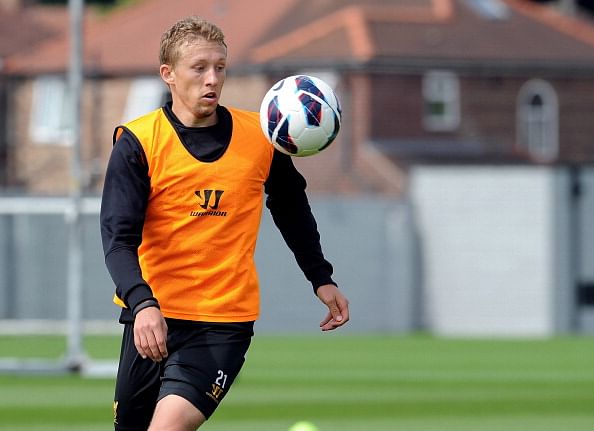 Liverpool have struggled in the season so far, with their Captain fantastic, Steven Gerrard nowhere near his best, and the absence of Lucas to injury has forced Brendan Rodgers to play Allen in the holding role, who was more accustomed to the role of a play-maker at Swansea.
Lucas Leiva has been plagued by injury off late, starting with an injury to the left knee against Chelsea in November last year in the Carling Cup clash, followed by a thigh injury against the defending champions, Manchester City, just two games into the comeback.
Liverpool have been boosted by the news that Lucas Leiva is set to return from a thigh injury this month. Brendan Rodgers, the Liverpool manager, said the Brazil midfielder, who has been hit by injury over the past 12 months, playing only four times for the Reds, was recovering ahead of schedule having been injured against Manchester City.
Lucas has sat out injured since early in the season after having to undergo an operation on a cruciate knee ligament.
"Lucas has been out on the field in the last week or so which is great," Rodgers told the Liverpool Daily Post. "He's not doing multi-directional movements yet but he's doing a lot of straight-line running and endurance work.
"I'm anticipating maybe another three weeks but his professionalism is great and he'll get back probably sooner than is anticipated."
Having Lucas back will help in more than one ways. Not only will he complete the midfield jigsaw, but his presence is immense and has been an integral part of the Liverpool squad for about two seasons now.