Lebron Says Sixers Were Breakfast. Here's what's in store for lunch (COMIC)
Morning, Philly. Afternoon, Boston. Night, Chicago.
Mmffftt. Bwahahahaa!
Allow me to quote CBS Sports:
"Miami Heat forward LeBron James compares closing out the Philadelphia 76ers to breakfast-
LeBron James and the Miami Heat are about to get eliminated by the Boston Celtics in the second round of the NBA Playoffs beginning next week, but that isn't stopping him from talking a little trash in advance of Game 5 against the Philadelphia 76ers.
The Palm Beach Post quotes James comparing closing out the 76ers to a morning meal.
"When asked about whether the three days of prep — rather than one — would make a big difference, LeBron James said tonight was about this: "Just finishing our breakfast.""
Continuing this logic, the Celtics become lunch, the Chicago Bulls serve as dinner and the NBA Finals would be Fourth Meal.'
Remember this immortal dialogue of Sunny Deol in Border? 'Woh kehte hai subah ka khana Jaisalmer mein karange, dopahar ka khana Jodhpur mein karenge, or raat ka khana Delhi mein karenge! Lekin aaj hum unka naashta karenge!'
Translation "They're saying they'll have breakfast in Jaisalmer, lunch in Jodhpur and dinner in Delhi! But today we'll have them for breakfast!"
Sunny Deol and Kevin Garnett are brothers across borders. Difference being one is in movies and the other plays ball. Both are champions of unadulterated maniac rage. Even in still pictures they seem to be swearing at you.
Superimpose one onto the other, and you get rage magnified threefold.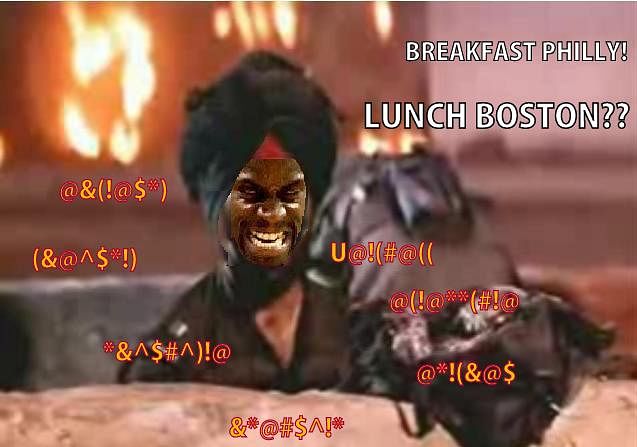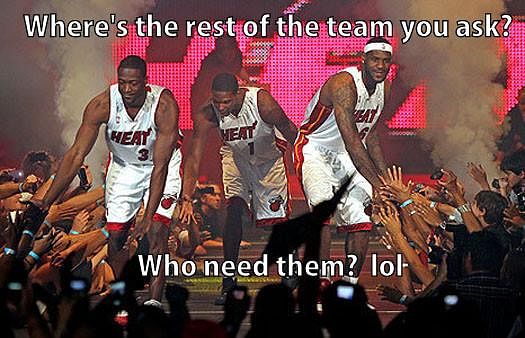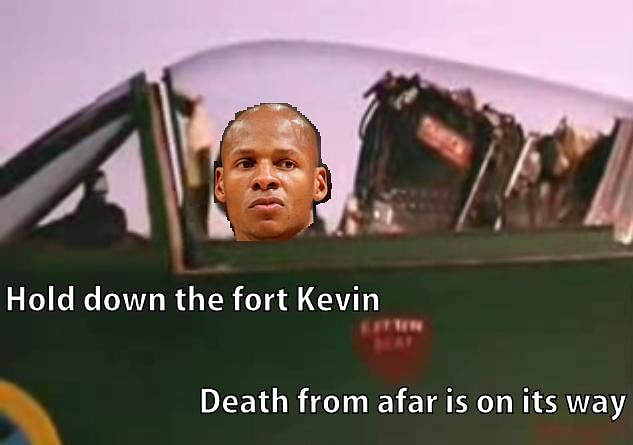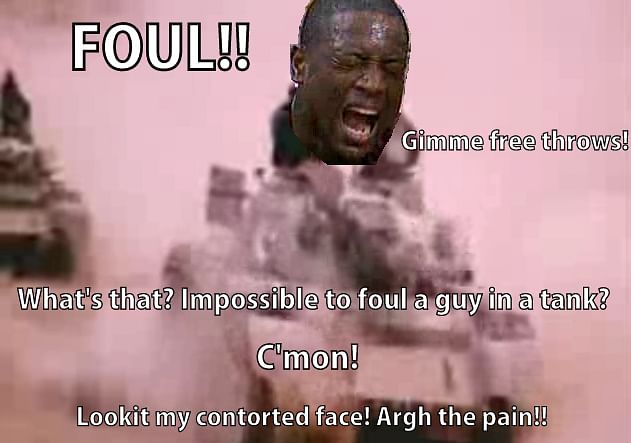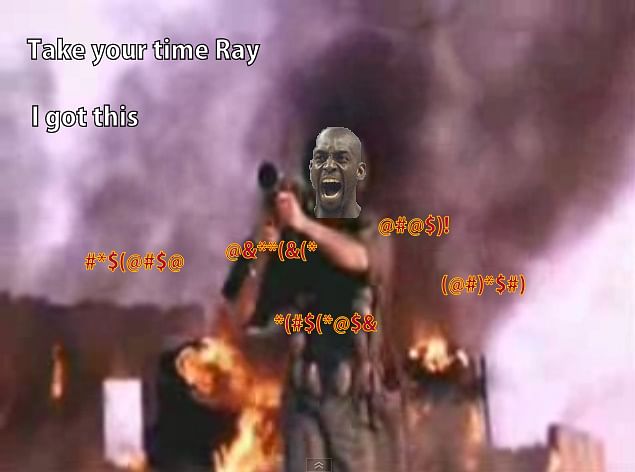 In choozo ke liye? Mein akela hi kaafi hun!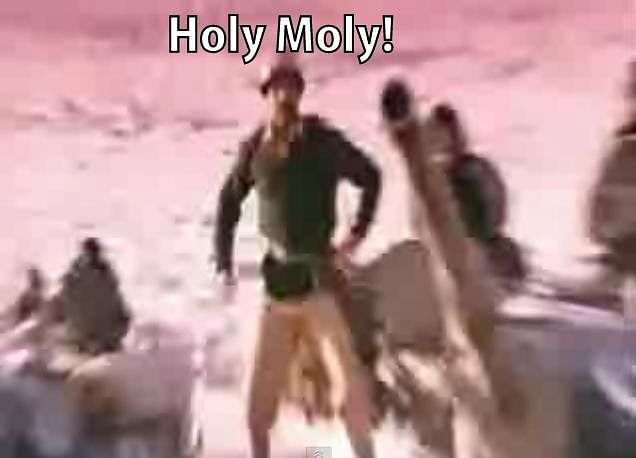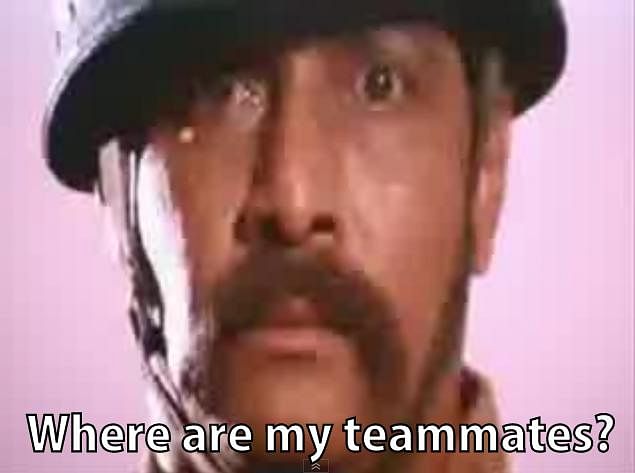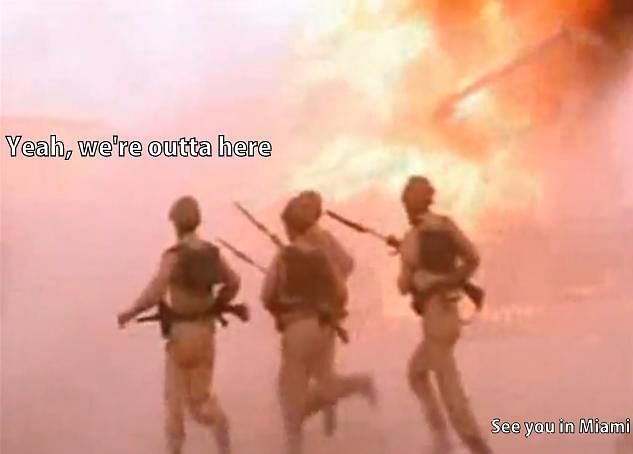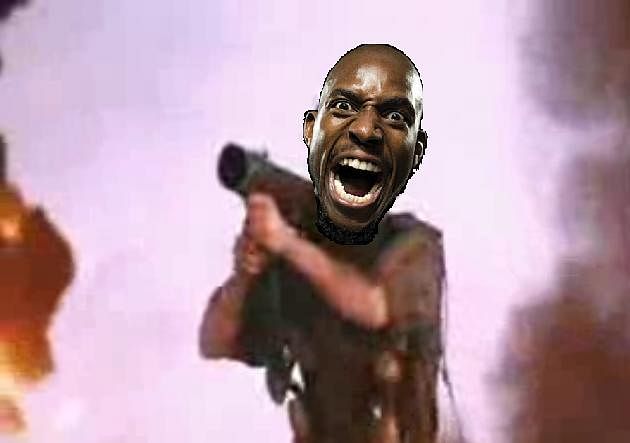 Ab mere naashte ka time hai!/TIME FOR BREAKFAST!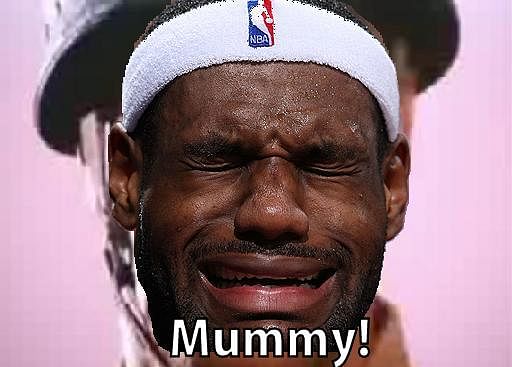 Perhaps LeBron has forgotten what Rondo did to him last year, prompting me to compose a ballad to Rondo. Allow me to quote an excerpt from myself:
Coming right to the point
and looking at the man who mans the point
I'd like to make one small point.
This dude's the smallest one in the joint.
I won't go into details very gory.
Fact is the numbers don't tell the full story.
They don't tell of one man whose name can't be rhymed or spelled.
Towards him a rebound, going out of bounds was pelt.
Made contact with a weird sound. Boing! Right below his belt.
Numbers don't tell of the chasedown block attempted.
Where the King saw a cheesey layup, and was sorely tempted
to swat the ball with force into the stands,
followed by striking a kingly pose, a royal stance.
Rondo counted on that instinct
And as the King pounced on him by dint
of his atheletic pace, he saw with a squint,
a knowing look and a smile on the face of the half-pint.
Ring any bells Bron? Numbers never tell the full story. Fact is that LeBron and Wade are going to have to bring it every game against the Celtics if they want to have dinner in Chicago. The Boston bench is too deep and their starters too good for allowing either of the Heat's stars to slack off. They have two. Boston has four. You do the math.