Road to India's London Olympic 2012 and FIFA World Cup Brazil 2014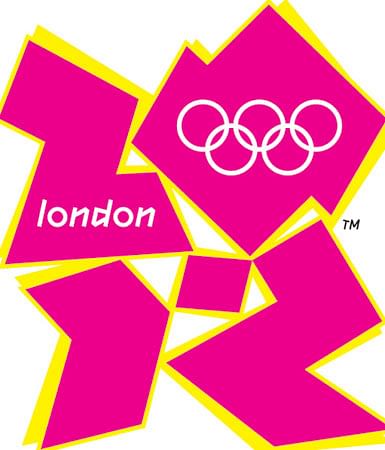 Tough road lies ahead for India on their journey towards London and Brazil. In a draw held at the AFC head quarter in Kuala Lumpur, Wednesday, India has been drawn against Qatar in the first round of the Asia 2012 London Olympic Qualifier. Meanwhile India will take on UAE in the second round of the 2014 World Cup Qualifier.
Having won the Pre-Qualifying round for the London Olympic against Myanmar by a 3-2 aggregate, India now will have to face the formidable gulf side-Qatar in home and away format on June 19 and June 23. Owing to India's performance lately and with some of the Under -23 boys even doing very well for the senior team, Qatar would be a challengeable side. However, Qatar with a Bye directly qualified for the first round as they are among the top 13 Asian sides.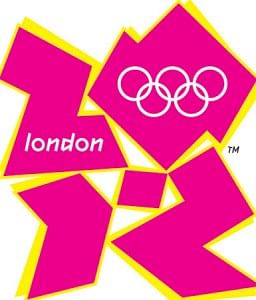 FIRST ROUND QUALIFIER FOR LONDON OLYMPIC 2012
June 19 and June 23.
Qatar
India
Iraq
Iran
Bahrain
Thailand
Australia
Yemen
Japan
Kuwait
Syria
Turkmenistan
North Korea
United Arab Emirates
South Korea
Jordan
Uzbekistan
Hong Kong
Saudi Arabia
Vietnam
China
Oman
Lebanon
Malaysia
Twenty Four Countries will play the first round in home and away format on June 19 and June 23. In the second round, twelve winners of the first round will be divided into three groups of four each. Again a home and away format matches will be played from September 21, 2011, to March 14, 2012. The winners of each group will qualify for the London Olympic 2012 while second placed team will play in a round robin format at a centralised venue from March 25 to 29, 2012. The winner will take on CAF's representative for a place in the Olympics.
India and Qatar last met in the Asian Games 2010 when the later came from behind to snatch a 2-1 win. Winning this round and qualifying for the group stage will be a big moral boast for India considering the experiments and development phases it is going through. All the teams for the Olympic qualifier will be represented by their respective Under-23 sides.
Meanwhile, India will directly play the second round of the 2014 FIFA World Cup qualifier as the top 6-26 nations directly qualify for the second round. India here too will have to face another strong gulf nation UAE in home and away format in July 23 and 28. In their last friendly encounter last year in November, UAE thrash India 5-0. But way back in 2001, India did manage to beat UAE by a goal to nil in the 2002 FIFA World Cup qualifying campaign.
FIRST ROUND QUALIFIER FOR FIFA WORLD CUP 2014 BRAZIL
1st LEG: JUNE 29-30 – 2nd LEG JULY 3-4

Group 1
Malaysia
Chinese Taipei
Group 2
Bangladesh
Pakistan
Group 3
Cambodia
Laos
Group 4
Sri Lanka
Philippines
Group 5
Afghanistan
Palestine
Group 6
Vietnam
Macau
Group 7
Nepal
Timor Leste
Group 8
Mongolia
Myanmar
The teams seeded 28 to 43 will play the first round in home and away format. The first leg will be played on June 29 and 30 while the second leg will follow on July 3 and 4. Eight winners from the first round join the teams seeded 6 to 27 in the second round making a 30 team affairs. The second round will also witness home and away matches being late on July 23 and 28.
SECOND ROUND QUALIFIER FOR FIFA WORLD CUP 2014 BRAZIL
1st LEG: JULY 23 – 2nd LEG JULY 28

Thailand
Group 5 Winner
Lebanon
Group 2 Winner
China
Group 3 Winner
Turkmenistan
Indonesia
Kuwait
Group 4 Winner
Oman
Group 8 Winner
Saudi Arabia
Hongkong
Iran
Maldives
Syria
Tajikistan
Qatar
Group 6 Winner
Iraq
Yemen
Singapore
Group 1 Winner
Uzbekistan
Kyrgyzstan
UAE
India
Jordan
Group 7 Winner
For the third round, fifteen winners from the second round will join Asia's top 5 – Japan, Australia, South Korea, North Korea and Bahrain making it a twenty teams affair. They will be divided into five groups of four teams each. All the group winners and runners ups progressed into the fourth round. The draws for the third round will take place on July 31, 2011.
The fourth round will see ten teams divided into two groups of five playing against each member within their group. The group winners and runners up can book their ticket to Brazil while the two third placed teams will still have to play two more rounds to confirm their ticket.
In the fifth round, the two third placed team will face off each other before the winner takes on a side from another confederation in the inter-confederation face-off.