Karnataka beat Maharashtra in Girls' QFs; Chhattisgarh pull a double over UP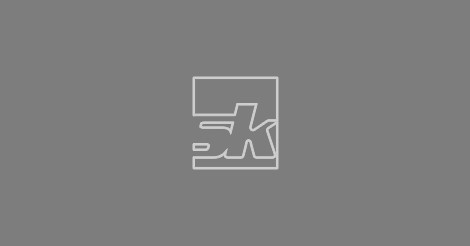 The knockout stages brought great excitement, some memorable encounters, and highlight reel plays, as India's finest under-18 players took part in the Junior National Basketball Championship for Boys & Girls at the Thyagraj Stadium in New Delhi. The Quarter-Finals of the championships were held on Sunday, as Karnataka girls got a comeback win over Maharashtra and Chhattisgarh boys and girls both won their quarter-final match-ups, defeating the teams from Uttar Pradesh in both divisions.
At halftime during the girls' quarter-final match between Karnataka and Maharashtra, it seemed that the Maha Girls would run away with an easy win. Maharashtra 38-28 at the half, but Karnataka turned the game around in an inspired second half performance. Led by Maduri K, who scored 21 points, and Navaneetha PU, who added 19, Karnataka outscored Maharashtra 19-12 in the third quarter to make it a three point game, and then completely dominated the fourth, vanquishing Maha 29-4 and notching a 76-50 victory to see their way through to the Semi-Finals. Larissa Jeernandi had 17 points for Maharashtra.
In another girls' quarter-final, Chhattisgarh, one of the favourites of the tournament, also overcame a stumbled beginning to defeat Uttar Pradesh. After trailing by two in a low-scoring first period, Chhattisgarh found their pace again and began to increase their margin over UP. Led by A. Kavita, one of the eight Indian students at the IMG Academy in Florida, Chhattisgarh strolled to a 75-51 victory. Kavita finished with 19 points and Priyanka Ambade added 18 for Chhattisgarh. UP was paced by Radha Gour (18) and Dhriti Arora (16).
With this win, Chhattisgarh set up a semi-final rematch against Kerala.
Chhattisgarh boys followed the success of their girls' team by vanquishing a rival boys team from the same state as their girls – UP. Chhattisgarh's team has been blessed with several athletic young talents, included Ajay Pratap Singh, who has been part of India's National camp, and two students of the IMG Academy – Dinesh and Sanjeev Kumar. In this fast-paced, back-and-forth game, Chhattisgarh were ruthless from the start. Ajay Pratap Singh electrified the large crowd at the Thyagraj Stadium with several electrifying fast-break dunks, and finished with a team-high 23 points. Chhattisgarh were two steps ahead of UP the entire game and won the game 76-50.
Sanjeev Kumar added 21 points for Chhattisgarh, as they booked a semi-final date against the strong Tamil Nadu side.
In an earlier game, Madhya Pradesh boys also booked a place for themselves in the tournament's semi-final by defeating Karnataka. MP, a hard-working, athletic team, had a monster first quarter, but nearly lost all of their lead when Karnataka made a great comeback in the second. With the game hanging close at halftime, MP put up a determined performance in the third to take the lead for good and win the game, 82-55.
MP were led by the terrific duo of Amit Kanarjee (28) and Jai Singh Chauhan (26). For Karnataka, P. Visu had 22 points in the loss.
Semi Finals: The Semi-Finals of the Championship will begin from 1 PM from Monday, July 11, at the Thyagraj Stadium, and will be shown live on DD Sports.
Girls
Kerala vs. Chattisgarh
Karnataka vs. Winner of Madhya Pradesh/Tamil Nadu
Boys
Tamil Nadu vs. Chhattisgarh
Madhya Pradesh vs. Winner of Punjab/Maharashtra
Quarter-Final Scores
Girls
Kerala (Anjana PG 25, Jeena PS 24, Poojamol KS 17, Surya PR 17) bt. Delhi (P Ramanarayanan 21, Jasmine Singh 11) 91-56 (25-8, 22-21, 31-14, 16-13).
Chhattisgarh (A.Kavita 19, Priyanka Ambade 18, Sagarika Mahadhatra 13) bt. Uttar Pradesh (Radha Gour 18, Dhriti Arora 16) 75-51 (10-12, 21-11, 22-19, 22-9).
Karnataka (Madurk K 21, Navaneetha PU 19, Sindhu 13) bt. Maharashtra (Larissa Jeernandi 17, Mamesvi Aajmera 14) 76-50 (15-21, 13-17, 19-12, 29-4).
Madhya Pradesh vs. Tamil Nadu in progress
Boys
Punjab vs. Maharashtra in progress
Madhya Pradesh (Amit Kanarjee 28, Jai Singh Chauhan 26) bt. Karnataka (P.Visu 22, Yashas R 11)82-55 (33-13, 11-33, 25-14, 13-15).
Tamil Nadu (Kasi Ranjan M. 30, Siva Balan 26, Arvind A. 17, Arun Prakash.D) bt. Kerala (Tony K.Mathew 20, Akhil Mathew Sunny 18) 90-69 (20-11, 18-15, 22-24, 30-19).
Chhattisgarh (Ajay Pratap Singh 23, Saneev Kumar 21) bt. Uttar Pradesh (Rana Vikram Singh 13, Kunwar Ramendar Singh 12) 76-50 (17-11, 20-12, 24-11, 15-16).